BRSCC ANNOUNCES FIESTA JUNIOR CHAMPIONSHIP AS OFFICIAL TCR UK JUNIOR SUPPORT SERIES
The British Racing & Sports Car Club is delighted to announce an exciting new development that will see next season's BRSCC Fiesta Junior Championship campaign forming an integral part of the 2023 TCR UK touring car event support programme.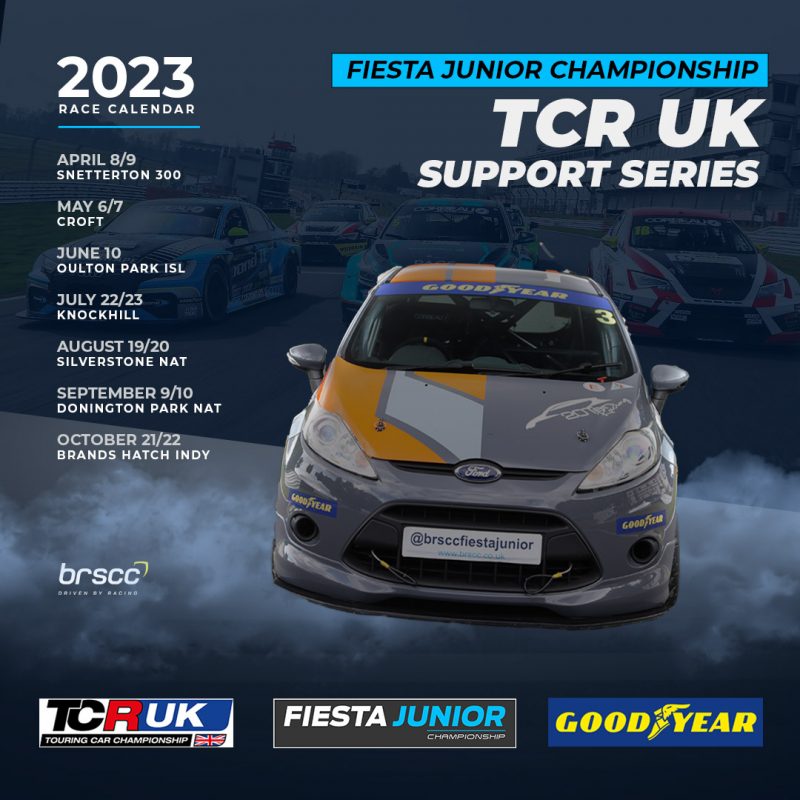 The multi-year agreement between the BRSCC and TCR UK is focussed on helping TCR UK achieve the best platform for TCR UK visibility, exposure and growth, and includes an exciting event calendar, regular live streaming and utilisation of the BRSCC's high quality event support and management. With the growth of TCR UK continuing at pace, the events will deliver a great opportunity for junior drivers and their teams to share that racing environment.
The Club is delighted to also announce that TCR UK Championship Promoter Stewart Lines has also commissioned the building of 2 x next-generation Mk7 Fiesta Zetec S Junior cars, these to be campaigned in the 2023 championship.
Commenting on the 2023 racing programme for Fiesta Junior Championship drivers, BRSCC Chief Operating Officer Paul McErlean said,
"The BRSCC supported by a number of loyal race teams works tirelessly to deliver the very best experience for our junior drivers. Our Championship Coordinator Laura Payne lives and breathes FJC racing, and we believe that the BRSCC provides junior racers the highest levels in terms of structure and management, whether they're part of individual family teams or commercial race teams.
By agreeing this 2023 TCR UK support programme, Fiesta Junior racing will hopefully benefit from even higher levels of exposure. We understand fully that junior drivers must find funding and sponsorship to allow them to compete, and by offering them a means to increase market visibility, this funding will hopefully be a little bit easier to come by. The reality is that sponsors and contributors to junior racing want to see value for their investments, and this new agreement with TCR UK will help deliver just that."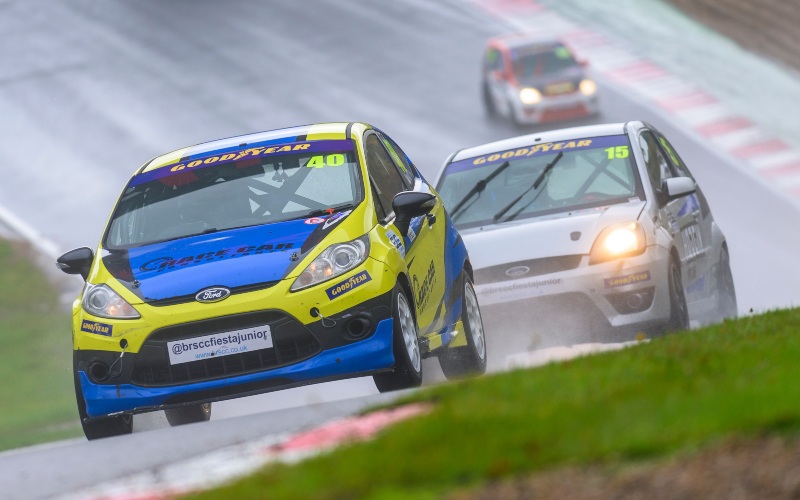 Responding further to the announcement of this new agreement, TCR UK Championship Promoter Stewart Lines said,
"No-one can deny that young racers are the lifeblood of our sport, and by giving them the best racing experiences at an early age, they're far more likely to remain in motorsport.
In supporting the BRSCC Fiesta Junior Championship programme like this, of course I'm hoping that some of these young drivers will eventually end up racing in TCR UK, and this support package is aimed at helping them maximise their opportunities whilst competing in the Fiesta Junior Championship. There are some excellent teams already involved in FJC racing, and our hope is that by this new association with TCR UK, we'll help them to attract more young drivers as well as potentially see further teams recognising that Fiesta Junior racing is a worthwhile investment".
With regular enquiries already being received, 2023 is set to be an important year in the development and growth of the BRSCC Fiesta Junior Championship, and the focus of everyone involved in FJC racing is to provide the very best option for those 14 – 17 year olds looking to develop a career in tin top circuit racing.
To find out more about the BRSCC Fiesta Junior Championship, and to discuss getting involved, please contact FJC Coordinator Laura Payne by email in the first instance on fiestajunior@brscc.co.uk
FIESTA JUNIOR FACEBOOK PAGE – https://www.facebook.com/brsccfiestajunior
FIESTA JUNIOR FORMULAE PAGE – https://brscc.co.uk/formulae/fiesta-junior-championship/
2023 BRSCC FIESTA JUNIOR & TCR UK PROVISIONAL CALENDAR

April 8/9
Snetterton 300
May 6/7
Croft
June 10
Oulton Park – Island
July 22/23
Knockhill
August 19/20
Silverstone – National
September 9/10
Donington Park – National
October 21/22
Brands Hatch – Indy