BRSCC HEADS NORTH WEST FOR FIRST OULTON PARK RACE DAY OF 2023
CATEGORIES:
In the first outing to the North West for the BRSCC in 2023, we join our hard working North Western Centre for its first race meeting of the season, and in turn our first trip to Oulton Park in Cheshire on the full International circuit. There's an excellent mix of endurance racing and single seaters on display here, with guaranteed action in all four championships and series in attendance.
---
SILVERLAKE C1 ENDURANCE SERIES
The Silverlake C1 Endurance Series put on a superb showing in its opening salvo of 2023 on the Silverstone GP circuit in March, a true prologue to their upcoming C1 24 Hours centrepiece race at the same venue next month in May. But before that, there's the small matter of their second round of the season this weekend at Oulton Park.
At that opening round, it was the Mac Tools Racing trio of Jade Edwards, Josh Cook and Sylvain Rubio that came out victorious after sublime driving from all three across the 4 hours of racing. Ultimately, they won't be on the grid this Saturday due to two of their drivers have prior commitments in a little championship called BTCC this weekend, so the potential to win goes to any of the other top teams in attendance.
Many of the top squads are back in action here including Quattro Formaggio, Red Sky Racing, Jelly Snake Racing, CSC/ FDL Packaging, Emax Motorsport, Trojan Motorsport, Silverlake Racing, WRC Developments, JW Bird Motorsport and BPC Tuning. Whether they're entering single or multi-car efforts at Oulton, all of these teams will certainly be in the hunt having either been previous or regular race winners, podium finishers or strong teams in general over the last couple of seasons.
C1 Endurance races are usually something of an unpredictable affair with pit stop strategy mattering just as much as how quick you can be out on track. Therefore, expect teams to getting the calculators, laptops and graphs out to decide what the winning strategy will be to conquer Oulton Park!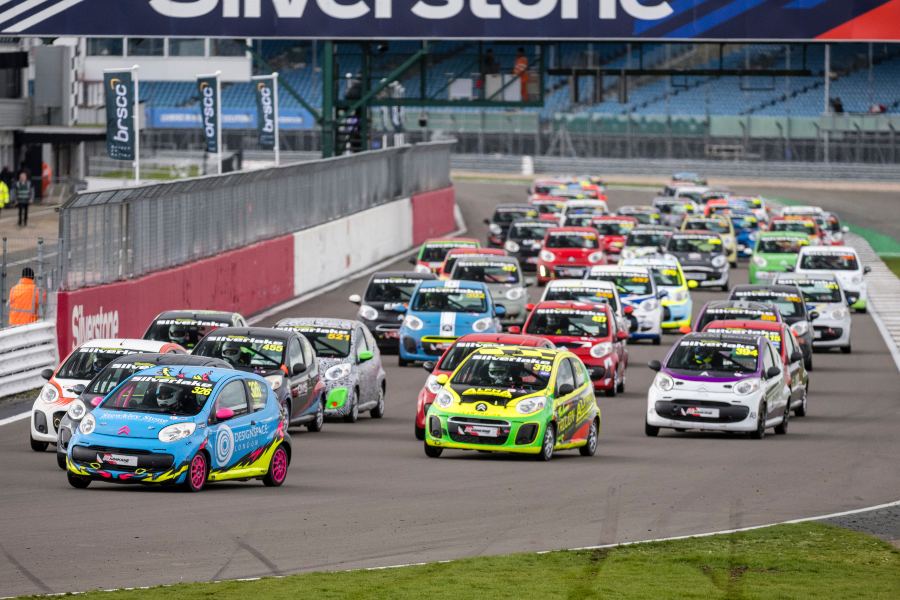 ---
SW MOTORSPORTS CLUBSPORT TROPHY
There's just something about the brilliant SW Motorsports ClubSport Trophy and its simple yet popular 45-minute pit stop race format that never fails to attract sold out grids wherever it goes on a regular basis. After another Silverstone GP spectacular with over 50 cars in attendance, Oulton Park is next on the calendar this Saturday, with a capacity 38 car line up in store.
Class A for the most powerful cars up to 235bhp per tonne has regular favourite Phiroze Bilimoria wheeling his VW Scirocco out once more, and he's set to do battle in class this time against the BMW of Jonathan Hayes, the Honda Integra of Lee and Jack Reynolds, the Honda Civic of Jonathan Hunter and the BMW M3 with Matthew Bolton behind the wheel.
Moving down to Class B, where some cars can have the potential to keep up with or even beat Class A cars, there's a small invasion of Audi TT Cup Racing cars with as many as five ready to race here in the hands of Scott Parkin, Paul Bancroft, Tim Evans, Anthony Park and Paul Hoggins. All of them will no doubt be keen to get more miles under belts before the next TTCR rounds at Snetterton next month. Also competing in the class are the BMW 330ci of Saranga Sothisrihari, ex-CityCar man Ben Walkingshaw in his VW Scirocco, Mike Parsons in his VW Golf and Tom Stanway's familiar BMW E36 328i.
The car of choice to succeed in Class C is clearly either a Honda Civic or a BMW Compact, as Andrew Bond, Graham Whitehouse and Chris Stone take up the Japanese hot hatches, while Brendan Murphy and Charlie Hayes represent Munich in their Compacts. Nick Tasker also lines up here in his VW Scirocco too.
The biggest entry of the field comes from Class D with no less than 11 cars featuring on this occasion, and there's a great mix of machines too. There's Mazda MX-5s, Renault Clios, MINI Coopers and Ford Fiestas ST150s mainly populating this collective, while former class winner Daniel Silverster wheels out his Toyota MR2 in the search of more silverware and watch out for the rather unique Vauxhall Carlton piloted by Julie Butler.
Finally, favourites in Class E have to be the BMW Compacts of Colin Whitehouse and David Drinkwater respectively, plus Paul Connell's VW Golf, Christian White and Matt Mills in their MINI and the wonderful pair of Mazda2s that are always a welcome addition to the grid.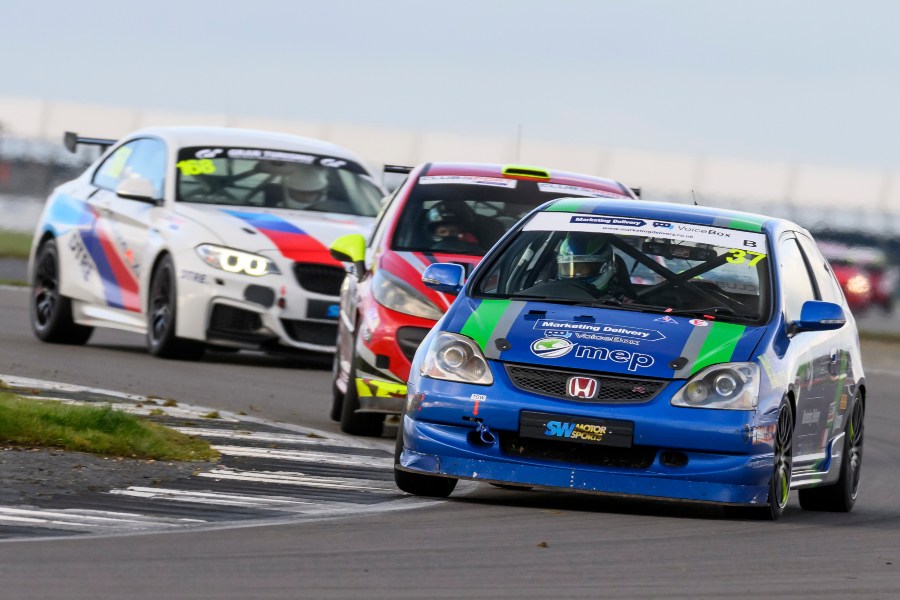 ---
NATIONAL FORMULA FORD CHAMPIONSHIP
With a perfect proving ground for young single seater talent, one of the finest categories of motorsport to learn your craft and another £20,000 GB4 Championship prize shootout on offer for the top teen racers at the end of the season, it's no wonder that the excitement is back once again for the National Formula Ford Championship, as the new season gets underway this weekend at Oulton Park on Saturday.
Both 2022 champion Jordan Dempsey and Colin Queen have made steps up the ladder for 2023, leaving the door open for another brand new champion from those either staying on for another season or joining in for the first time. Top returnees from 2022 have to be race winner Lucas Romanek and his teammate Brandon McCaughan at Oldfield Motorsport, independent racer Tom Nippers, Brin Kinch from Ammonite Motorsport and Morgan Quinn from Team DOLAN, all of which now have plenty of experience and mileage under their belts to succeed.
There's also the small matter of a returning champion in the mix too. 2021 National title winner Chris Middlehurst has committed to another full National campaign in a bid to clinch his second championship in as many years, once again with Team DOLAN who can give him a car to achieve it. Two more familiar names with plenty of Formula Ford experience under the belts are the McArthur family duo of David and Neil, who are also present at Oulton Park this Saturday.
Then there's the influx of brand new talent gracing the Formula Ford grid – well, almost new in KMR Sport's car (formerly known as Kevin Mills Racing). Andrew Rackstraw is back from South Africa as a guest, and he's joined by F1 eSports champion Lucas Blakeley who gets a massive opportunity with the defending champion team. He's no stranger to Formula Ford having run rounds in the Scottish championship last year and he will want to showcase his abilities in a top National car this weekend.
There's also Nolan Allaer and Team USA graduate Elliot Budzinski who are committed full time this year with Ammonite Motorsport, and a pair of young Irish hot shots in Jordan Kelly who debuted at last year's Formula Ford Festival, and Donal Downey who makes the switch from Formula Vee in his native Ireland. We are also expecting Nathan Yu and independent racer Charlie Mann on the grid this season as well, but neither are present on the entry list at the time of writing.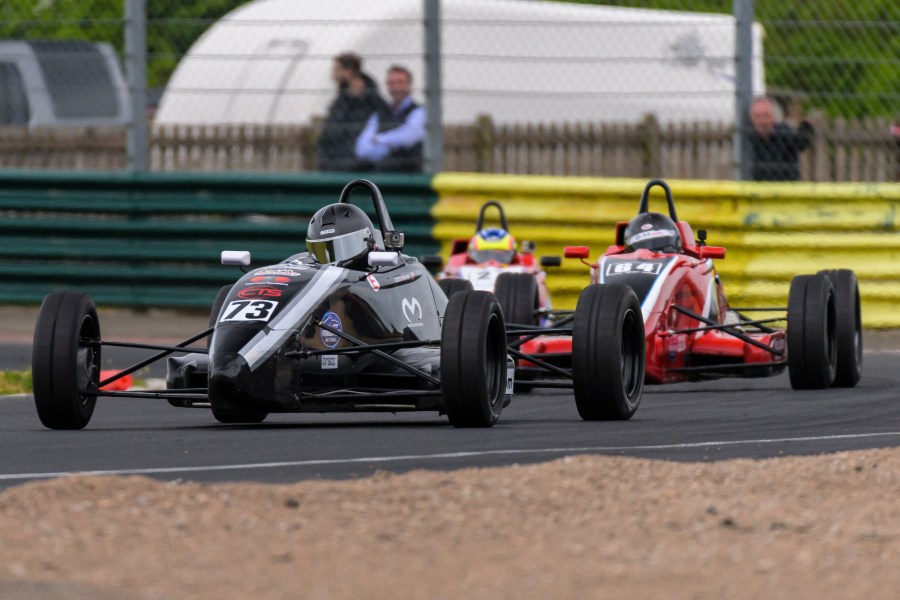 ---
SUPER CLASSIC PRE '99 FORMULA FORD CHAMPIONSHIP
For 2023 the contest formerly known as the Northern & Super Classic Formula Ford Championship has now gone classic-only and been rebranded as the Super Classic Pre '99 Formula Ford Championship, in a bid to broaden its appeal and attract more of the booming classic and historic FF1600 racing scene. Heading to Oulton Park for its opening rounds of the year, a 21 car grid suggests the move had certainly been an initial success.
Super Classic A looks like it's going to be quite the contest for the most contemporary cars from 1990 to 1998, with seven cars present in the class this weekend for its 2023 kick-off. Naturally, defending class champion John Murphy is back to defend his title, but the competition has stepped a little since last year. Father and son Paul and James Tucker are sure to press him hard, as is Neil Hunt in his Mondiale, plus Paul Mason, Seamus Wild, Richard Higgins and Morgan Dempsey will certainly look to be in the mix from the outset too.
It should be rather interesting in Super Classic B as Andrew Schofield looks like he'll be the initial favourite this weekend, but don't count out the potential of Robert Higgins, Trevor Morgan and Juiceie Bruceie as they'll all want to try and give Andrew the runaround for a class win or two.
There's only one car in Super Classic C to get their season off the ground, but regardless Scott Guthrie will be looking to get amongst the rest of the pack and even try and show up some of the younger machinery aboard his Crossle 25F.
Another fascinating battle should also be the fight for Super Classic D honours in the oldest cars on the grid. After Phil Nelson took the 2022 crown, he's sure to be up for defending it against regular class mates Roger Arnold, John Roberts, Michael Wales and Stuart Dix. However, increased competition in the form of Scott Rawlinson in his Merlyn and Ian Fernihough in his Titan could help this class steal the show in Saturday's double header!
Scott Woodwiss