BRSCC LAUNCHES SW MOTORSPORTS AUDI TT CUP RACING SERIES FOR 2023
CATEGORIES:
Devised and developed by well-known roll cage manufacturer and experienced race series developer SW Motorsports along with some key technical partners, the Audi TT Cup Racing series is a new BRSCC formula being launched for the 2023 season.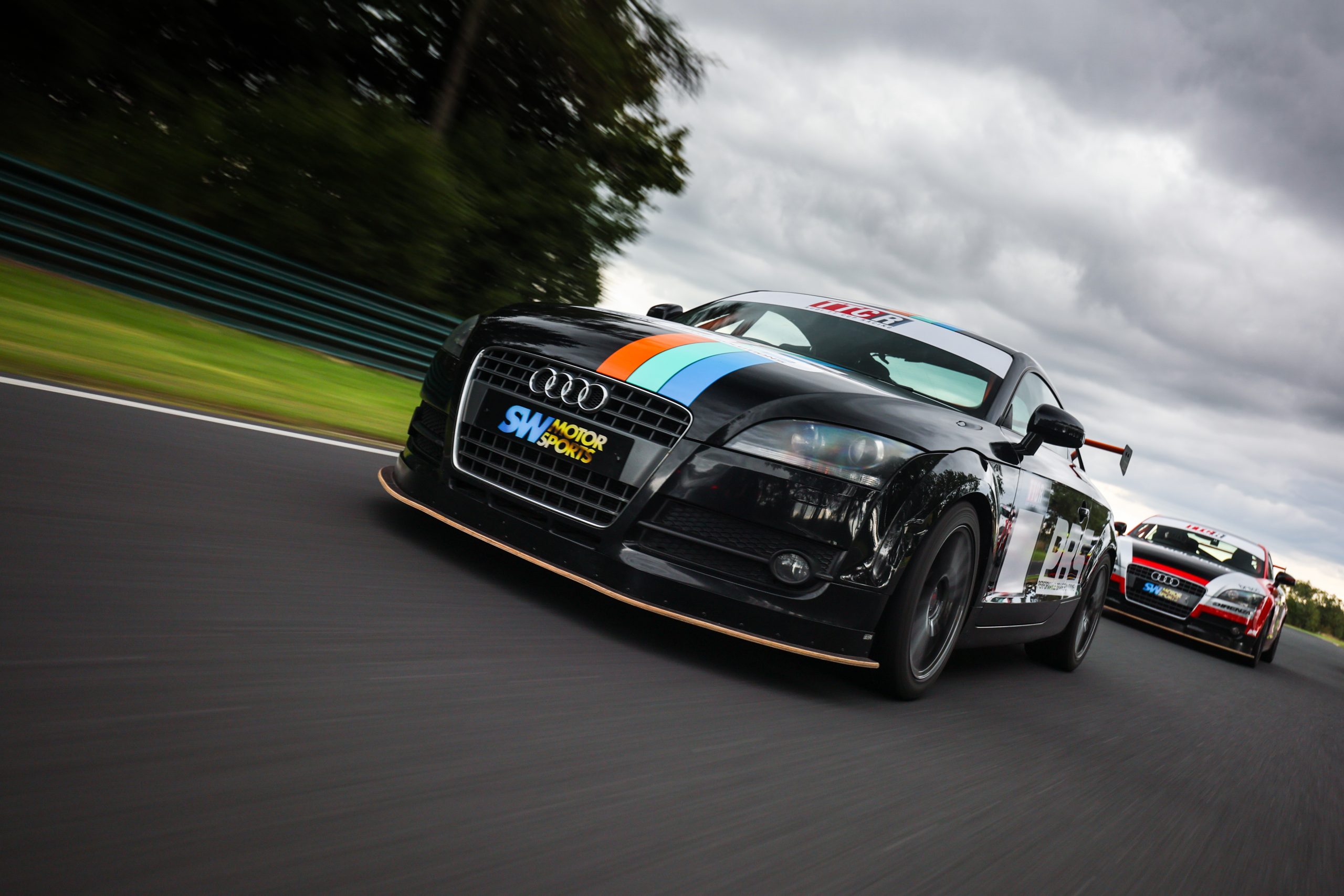 The stunning looking Audi TT Cup Racing cars are built around front wheel drive 2.0 TFSI versions of the popular German coupe. Tuned to deliver around 250bhp at the wheels, the cars can be manual gearbox or DSG models and equality of performance is managed by a strictly controlled list of eligible parts supplied as a build kit by SW Motorsports.
The Audi TT Cup Racing series has been designed by SW Motorsports to offer drivers top levels of performance and awesome race car looks, as well as maximum value for money. All cars are equal in terms of performance, meaning getting the best out of them will be down to driving talent and racing skills.
Whether you choose a manual or DSG gearbox version, the cars are fast, entertaining and great handling race machines. The 2.0 TFSI VW/Audi engines are well proven in racing, and the kit of carefully chosen controlled parts ensures reliability and the lowest possible running costs.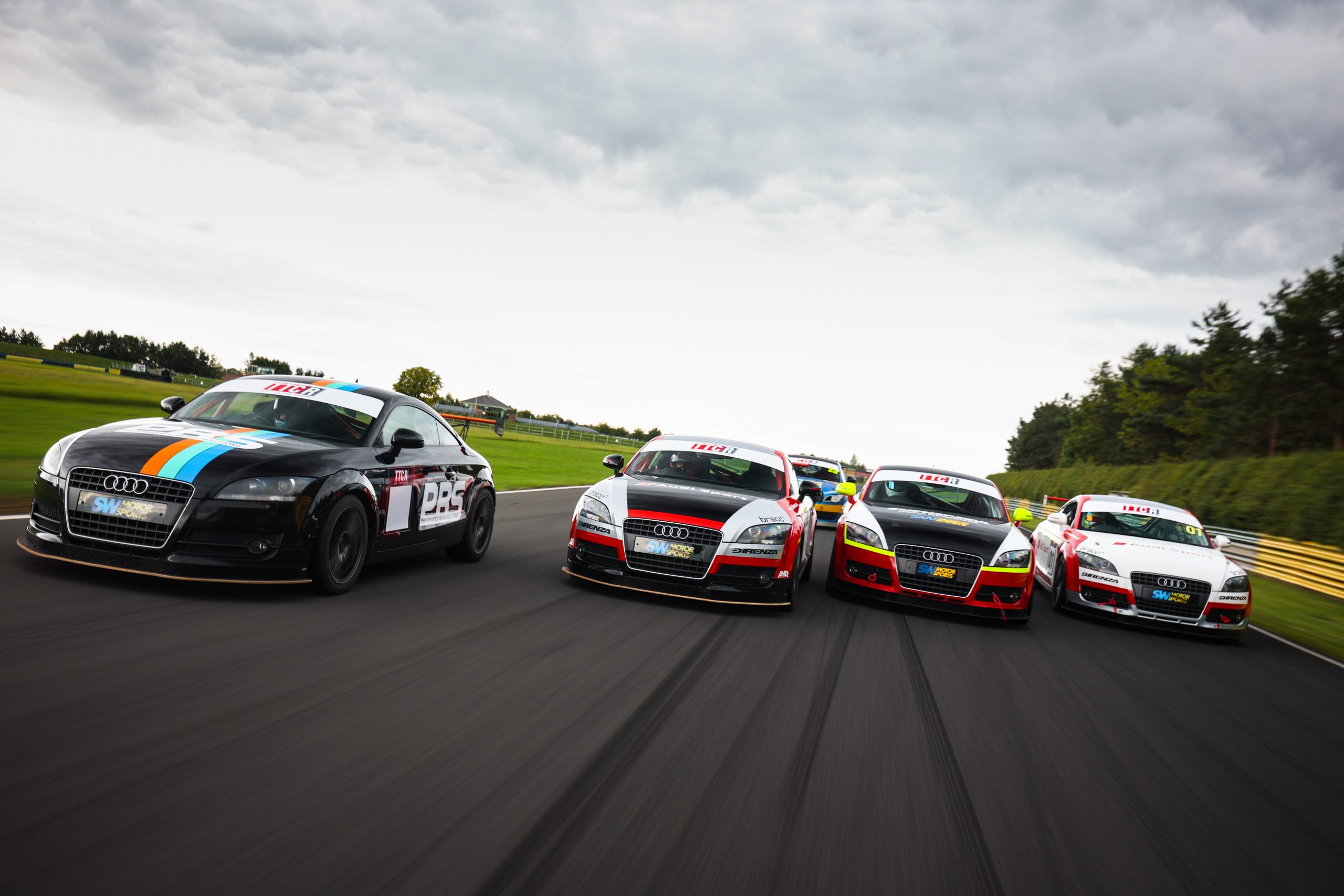 On launching the series, Shaun Woods of SW Motorsports said, "After designing and fitting cages to a few Audi TT's, I approached the BRSCC to discuss whether they'd be interested in supporting a single make race series based on the Mk2 version. When we then started looking into it more closely, we concluded that by working with some fantastic technical partners, and by managing the build costs properly, complete race cars could be built for sub-£12,000.
The BRSCC are always keen to help develop credible new racing series, and with their backing for a 2023 race programme we've already got 10 cars either completed, in build or on order, and that's before we officially launched the series into the public domain!"
Paul McErlean, BRSCC Chief Operating Officer said "When Shaun of SW Motorsports approached us with the Audi TT Cup Racing idea, we thought it sounded too good to be true in that a 250bhp Mk2 Audi TT race car could be put together for less than £12k – however, they simply went off and proved it! Through communicating with their customer base and partners, they've already got 10 customer cars completed or in build, which gives us confidence that there is enough market demand for the series for us to support them with track time commitment. We'll be announcing details of the 2023 racing programme in due course."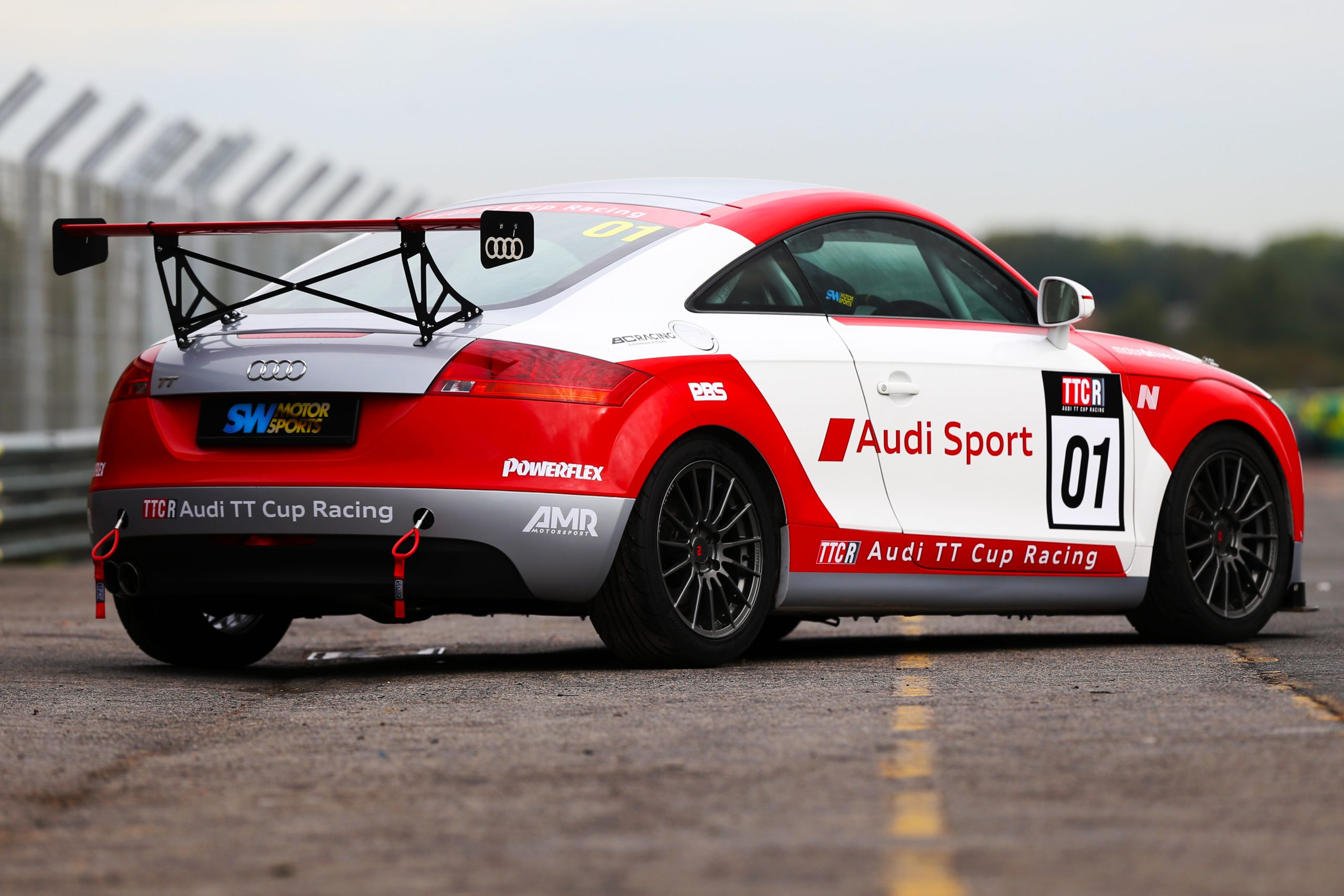 To find out more about the new Audi TT Racing Cup, including build costs, contact details and to find out how to get involved, please head to the Audi TT Racing Cup formula page on the BRSCC's website.
TT CUP RACING FORMULAE PAGE – https://brscc.co.uk/formulae/audi-tt-cup-racing/
TT CUP RACING FACEBOOK PAGE – https://facebook.com/AudiTTCupRacing