BRSCC & MISSION MOTORSPORT ANNOUNCE 2023 RACE OF REMEMBRANCE
CATEGORIES:
The British Racing and Sports Car Club is delighted to announce that they have been entrusted by Mission Motorsport to oversee the administration and running of the charity's Race of Remembrance event for a third consecutive year.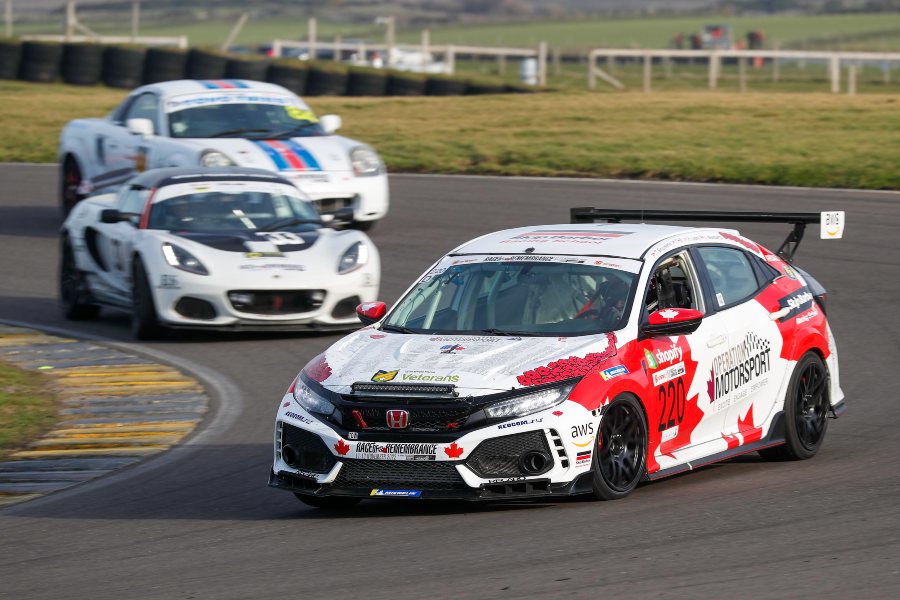 Now firmly playing its own special part in the UK racing season, Race of Remembrance 2022 was the most popular and well-attended in its history, and Mission Motorsport and the BRSCC are confident that the 2023 event can be just as successful.
It should never be forgotten that the whole purpose of Race of Remembrance is to help and support wounded, injured and sick armed forces personnel and their families in their times of need, as well as help service leavers find employment through the development and implementation of training programmes and building partnerships with numerous potential employers. Its secondary function – to raise vital funds to help the charity continue its work. Once the unavoidable fixed costs have been covered, all remaining funds raised from RoR entry fees go directly to Mission Motorsport to help the charity deliver the very best levels of support to their beneficiaries.
The 2023 event is scheduled to take place at Anglesey Circuit over the weekend of November 10th – 12th, with the key aspect of the 12-hour endurance race being the poignant Remembrance Sunday service. The format will follow previous RoR events with the race beginning on Saturday afternoon, before continuing well into darkness and then being halted late in the evening for an overnight break. The race is then restarted briefly on Sunday morning before being paused again for the all-important Remembrance service, followed by a restart with the final session running until the cumulative 12 racing hours have elapsed.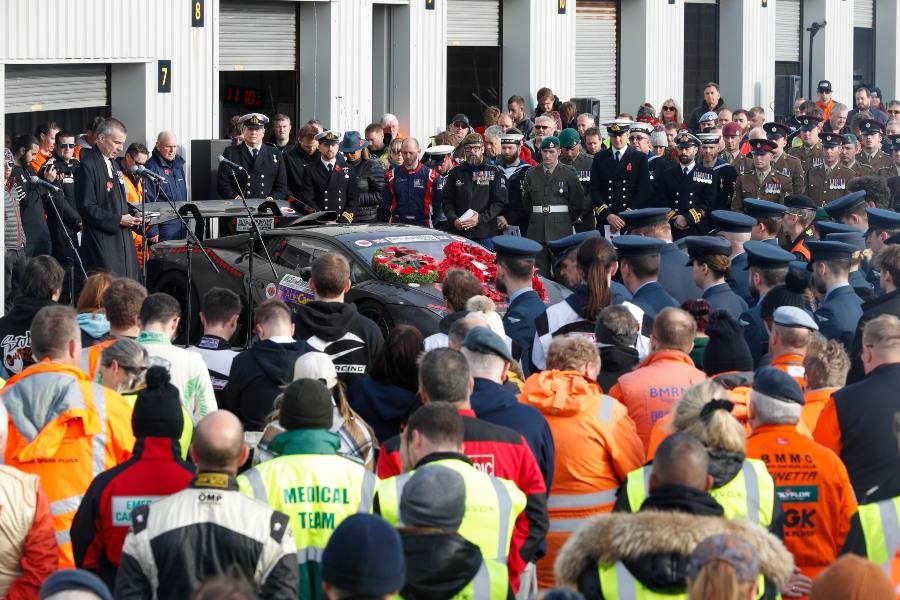 The 2022 race delivered Mission Motorsport's most successful RoR to date, with a grid of 55 cars resulting in more funds being raised for the charity than ever before. The BRSCC is greatly looking forward to once again playing its part in the organisation and administration of the 2023 event, which will hopefully attract another superb entry to generate further important funding for the very worthy causes that Mission Motorsport stands for.
Race entries for the 2023 edition of the Race of Remembrance are scheduled to open on 1st June so be sure to keep an eye on the BRSCC website and on our social media channels for further details on how to sign up. Teams will be able to secure entries against a £700 deposit, with the 2023 entry fee for the event being set at £2900 per car.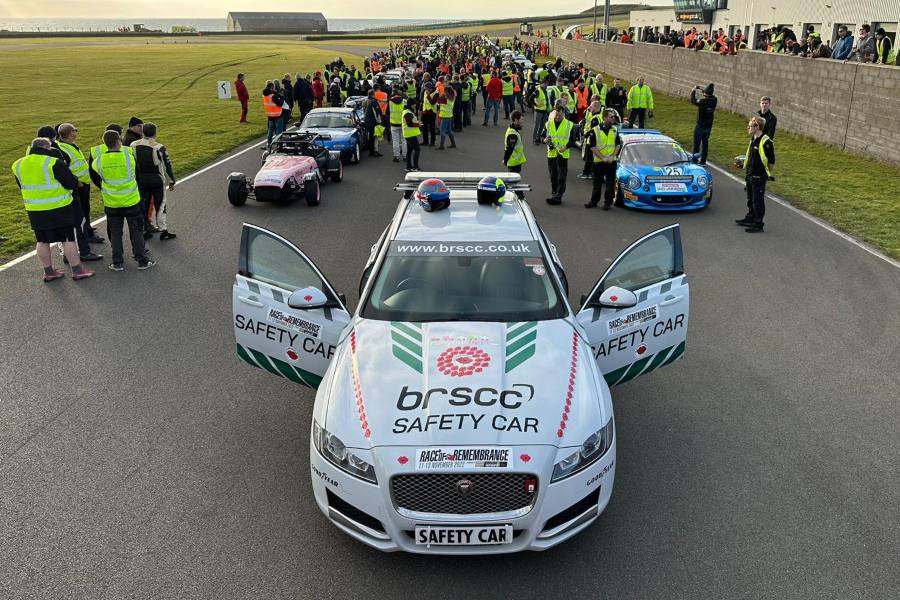 BRSCC Chief Operating Officer, Paul McErlean said, "Everyone within the BRSCC is honoured to continue working with Mission Motorsport to administer Race of Remembrance, and we are confident that our Operations Team can once again work closely with Mission Motorsport staff and volunteers to deliver yet another enjoyable, memorable and unique race weekend. It's a real privilege to play our part in supporting the fantastic work that Mission Motorsport do".
James Cameron, CEO, Mission Motorsport said, "The thrill of announcing our annual Race of Remembrance never gets old, and we are delighted to once again partner with the BRSCC to deliver the best event possible for all of those who choose to take part. Centred around the important act of remembrance – of our fallen comrades, family members or friends, and to support those who remain, RoR provides a unique opportunity to participate in a very special, very poignant pitlane Remembrance Service as one community."
Through over 10 years of Mission Motorsport activities and operations, the charity has engaged with over 2040 wounded, injured and sick personnel and veterans, hosted in excess of 900 days of recovery sporting output and helped more than 2000 service leavers including 300 wounded, injured or sick find employment in the automotive industry.