BRSCC PREPARES TO CASCADE INTO CROFT WITH FUN CUP, FORDS AND MORE
CATEGORIES:
The fast and flowing Croft Circuit in North Yorkshire prepares to receive the BRSCC for the first time as the club ventures north for two more days of top club motorsport, with another exciting mix of sprint and endurance racing set to populate the paddock.
FUN CUP ENDURANCE – STOBART SPORT LOOKING TO LEAD THE CONVOY ONCE MORE
If there's such a phenomenon that is typically a rare occurrence in club racing these days, it's that typical run away Fun Cup Endurance race winners UVio/ Hofmann's Lotus don't manage to win a race, despite starting from the back. However, last time out at Oulton Park this indeed came to pass, as Stobart Sport's Colin Kingsnorth and Jonathan Hoad managed to hold on to victory from GCI Racing after another typical 4-hour thriller in Cheshire.
Even though they haven't won a race yet, GCI Racing's Craig Butterworth and Ian Wood have been the most consistent so far and their pair of 2nd places have put them in the lead of the points table heading to Croft. Incredibly UVio are nowhere to be found in the top three as with both Stobart Sport and PLR Racing's Ben Pitch and Neil Plimmer in 2nd and 3rd respectively, troubles for "Farquini" and Fabio Randaccio last time out have left them with work to do in 6th, 18 points back despite winning the season opener at Silverstone in March. For them, nothing but a win will be enough to bounce back up.
Other teams who are putting on a strong showing early on with solid results include Kaizen Motorsport's Riley Phillips and Rami Ramyead, Team Greenheath's Gary Bate and Jonathan Mitchell and Team Viking's Mark Holme and Nick Nunn, plus GT Radial should be in the mix too in the car mainly piloted by Ellis Hadley with a rotation of different co-drivers. Another 4 hours of intense non-stop endurance racing action is in store with pit-stops, driver changes and plenty of close competition up and down the field.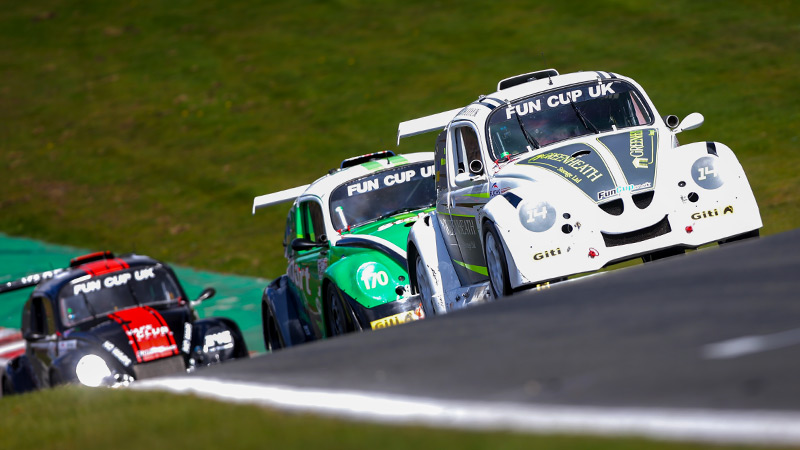 ---
NATIONAL/ NORTHERN & SUPER CLASSIC FORMULA FORD CHAMPIONSHIP – CAPACITY COMBINED GRID FOR CROFT!
If you're a Formula Ford fan, then Croft is definitely the place to be this weekend as a combined grid featuring no less than three championships will be out in force, meaning that a capacity line up of 32 cars is expected!
Both the Avon Tyres National and Avon Tyres Northern & Super Classic Formula Ford Championships will contest their next rounds of the 2022 season here, with the National runners already two weekends old after racing at Silverstone and Knockhill. There's an 18 point spread at the top of the Pro Class standings as double Silverstone winner and leader Jordan Dempsey heads Knockhill victors Colin Queen and Lucas Romanek, all of them proving to be the class of the field so far. They will certainly be the three drivers everyone will be chasing to try and beat, with other drivers to watch including Andre Lafond, Ben Cochran, Jamie Sharp, Megan Gilkes, Morgan Quinn and Brandon McCaughan.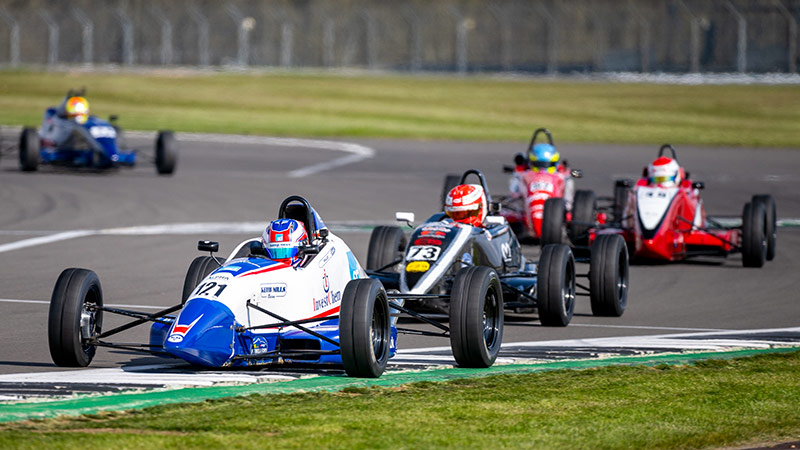 Over with the Northern & Super Classic contenders, all three drivers that stood on the overall podium both times at the opening rounds at Oulton Park a few weeks ago are back to resume their battles on track, with double overall race winner and class leader John Murphy (Super Classic A) looking to pick up where he left off against Andrew Schofield and BRSCC chairman Peter Daly (both Super Classic B). Andrew leads his class too, as do Paul Crosbie (Super Classic C) and Phil Nelson (Super Classic D) who are both back out racing again. Other returning drivers from Oulton include Alaric Gordon, Nick Barnes, Neil Hunt and the ever eccentric Juiceie Bruceie.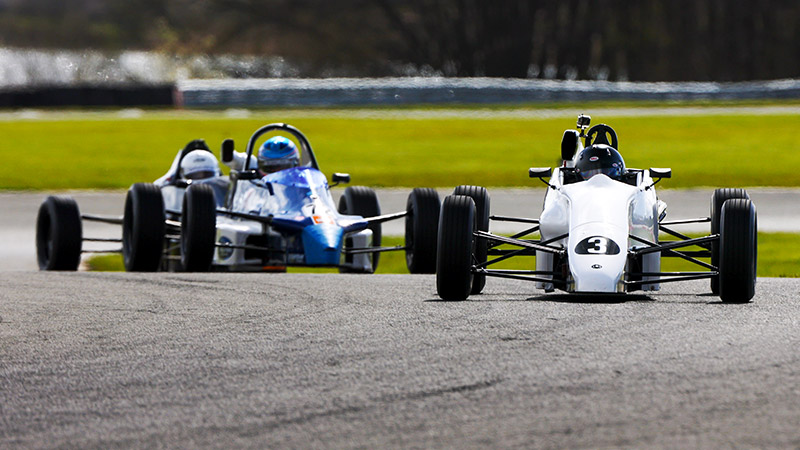 Plus, joining in for their second rounds of the season after they combined on the National grid at Knockhill, the Scottish Formula Fords will be in the lineup here at Croft too, with drivers that include Michael Gray and esports racer Lucas Blakeley as he takes his first few steps into real world circuit racing.
---
AIRTEC MOTORSPORT FIESTA CHAMPIONSHIP – HORROBIN HAS A LEAD TO HOLD ON TO IN YORKSHIRE
The new season of the AIRTEC Motorsport Fiesta Championship began in superb fashion at Brands Hatch with an abundance of new drivers taking to the increasingly popular new top class, the turbocharged ST240s. From both races, Simon Horrobin had managed to hold back the tide of constant pressure from all those chasing behind him to claim a pair of excellent victories, marking a superb start to his championship campaign. He was chased all weekend by last year's Fiesta Junior champion Jenson Brickley, former champion Alastair Kellett and John Cooper, but the trend from last season tended to see different drivers at the head of the field as each round progressed.
Last year at Croft when the season opened at Yorkshire, both races were dominated by John Cooper, but there's no guarantee that history will play out the same way this time. Especially with such formidable drivers as those mentioned already, plus the likes of Zachary Lucas, David Nye, Jamie Going and of course defending champion Rob Smith, who didn't quite have the return he was expecting after bad luck saw him out of the second race after getting caught up in an incident at the start. He will want to rebound with a hat-trick of strong results to make sure he remains in contention after this weekend's triple header.
It's certain to be competitive in the evergreen ST150 class for the older Mk6 Fiestas too, with Nick Moore hoping to capitalise on his strong start at Brands Hatch with two class wins, but knows he will have competition from Thomas Davis, Caitlin May, Adam Burdis and Matt Chambers.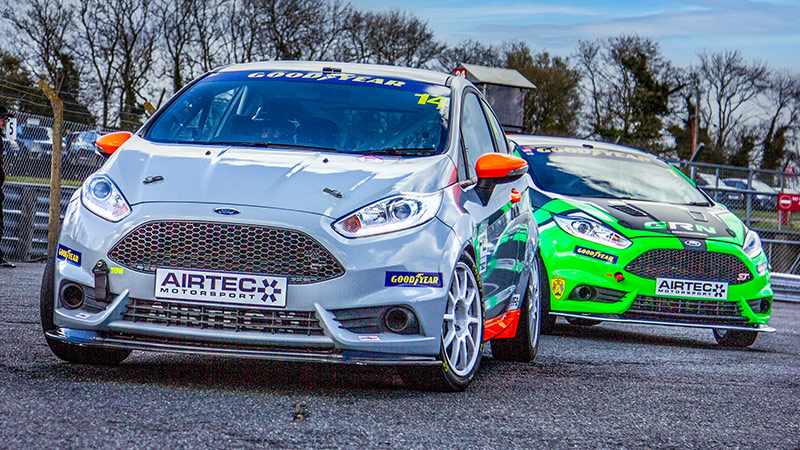 ---
FIESTA JUNIOR CHAMPIONSHIP – SMITH AND LEE LOOK TO BREAK EARLY TIED POINTS LEAD
There was plenty of typical energetic action in the opening two races of the BRSCC Fiesta Junior Championship too at Brands Hatch, with many of the new names for this season getting stuck in against the experienced drivers staying on from the past two seasons. While there was plenty of shuffling around in the finishing orders of both races, the top two drivers remained the same in each – Thomas Jack Lee and Sid Smith. Each took turns claiming a race win and a 2nd place and this means that the pair are tied on points heading into Croft this weekend. They seem to be the two main contenders early doors, but the next rounds will certainly give a few drivers a great chance to bounce back and make their mark.
Jake Maynard looked strong and managed to bag a 3rd place from the second race, while consistent scores from JamSport Scholarship winner Lucas Hayden and James Pope have helped them sit in the top five after the first meeting. Experienced racers such as Albert Webster and Archie Handy have work to do after bad lucked plagued them all weekend and will both be keen to bounce back, plus there's sure to be further development from rookies Lexie Belk, Luke Hilton, Ben Mulryan and Jasmine Shaw. Of course, be sure to keep an eye on the progress of Daniel Lewis and George Foxlow too, the latter having recently joined forces with Alastair Rushforth Motorsport and hoping to make strides in his performance starting here.
Another rookie who will be continuing to make progress will be Harry England as he gets ready for his second outing in the new Mk7 Zetec S next-gen Fiesta Junior race car. Both he and Aaron Walker certainly put the new cars through their paces, and although Walker is unable to compete here at Croft, Harry's aim will surely be to continue building up his pace and getting in and amongst the evergreen ST150s on the grid as much as possible.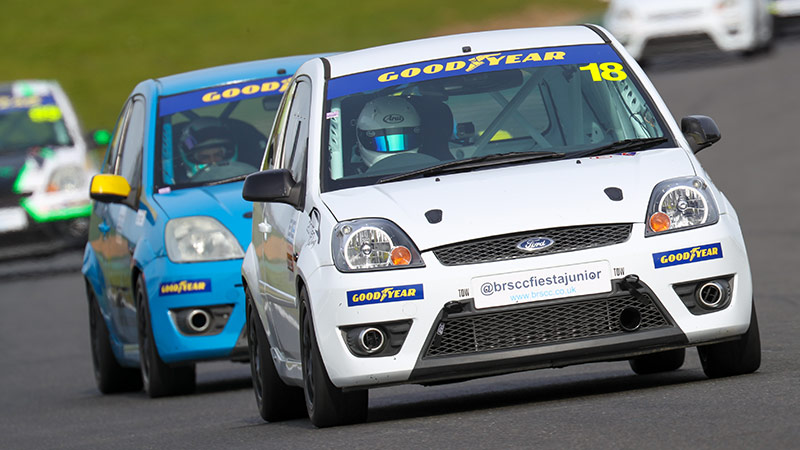 DDMC NORTHERN SALOON & SPORTSCARS – LOCAL SERIES SEES BUMPER ENTRY SPLIT INTO TWO GRIDS (written by Lesley Starkey)
Croft is hosting rounds 3 & 4 of the 2022 season for the Northern Saloon & Sports Car Championship, and we class Croft as our home circuit. This is the first visit of the year and the championship will hold its closing rounds here on 20th & 21st August at the DDMC Battle of Britain weekend.
With a split in the grids, you will see Classes A1, A2, E1& E2 running together. This group is for some of the more modified cars, with the likes of Paul Brydon in his Solution BMW and Matty Cobb in his newly built VW Beetle who will both be contesting A1 honours. Neil Claxton in his Suzuki SC100 will be joined by Jack Harper in his Triumph Spitfire both in Class A2. Jack's car will be very familiar to Croft regulars as it was previously driven by his father Ron, who has swapped driving for picking up his spanners to support Jack. Class E1 will see Justin Cox, who is one of the regular marshals at Croft, back in the driving seat in his Caterham 7, he is joined by Doug Hannah and Thom Evans, both drivers are new to the championship. Class E2 is made up of Ian Towers in his MK Striker and Simon Mayne in AB Arion.
Classes B, C & D are road-based classes split by engine size, where much less modification is allowed, but that does not mean any less competition, and if anything it is closer. In Class B, look out for Mike Williamson in his Mitsubishi Evo 4, Alan Gibson's Lotus Exige, alongside the BMWs of Martin Whitehouse, Gary Bowers and Stewart Middleton. Class C is always very closely contested by Phil Jordan & Chris Sparks both in Honda Civic's with Eduardo de Sousa and Carl Hitchen in Renault Clio's.They are joined by the Ginetta G40 driven by Mark Nolan and our only lady driver Madeline Hubel in her Peugeot 206. This year, Class D has been dominated by MX-5's with 5 contesting the class. We have Stephen Reed (he is currently leading the class), joined by James McCann, Alexander Wilkinson-Hughes, Paul Barnard and Andrew Robinson. The class also contains the first ever champion of NSSCC, Simon Baker in his Ford Fiesta.