BRSCC QUARTET HEADS NORTH WEST FOR ONE-DAY OULTON PARK THRILLER
CATEGORIES:
The BRSCC's North Western Centre begins its 2022 campaign at Oulton Park in Cheshire, where three championships will begin their calendars here on the International circuit, while another jumps straight into its second meeting of the year after getting going just a few weeks earlier.
NANKANG TYRE CITYCAR CUP – POCKET ROCKETS ARE BACK FOR SEASON TWO
The first season of the Nankang Tyre CityCar Cup as a championship was a roaring success as several drivers were introduced to just how fun racing a bunch of identical specification Citroen C1s, Peugeot 107s and Toyota Aygos together on track could be. Now heading into season two, there's many drivers sticking around to have another crack at the championship crown, which outgoing champ Nic Grindrod will relinquish come the end of the year. Having moved on to the MX-5 SuperCup, the title is now up for grabs. Those who will certainly be wanting to inherit it are certain to be the likes of Duncan Stone, Richard and Stuart Bliss, Elliot Lettis and Patrick Booth, given their evident pace shown last year. There's also set to be plenty of newcomers on the grid too, including those competing in the new Student Motorsport Challenge, where teams entered by a number of colleges and universities will duke it out in their own internal competition within the main championship.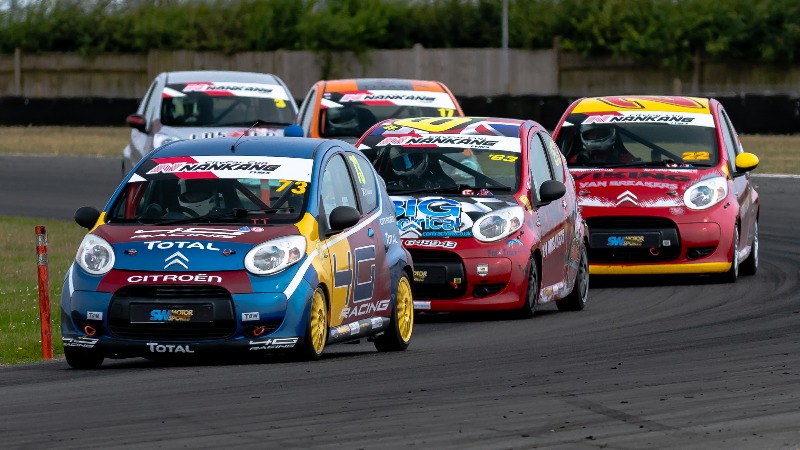 FUN CUP ENDURANCE CHAMPIONSHIP – UVIO UNSTOPPABLE AT SILVERSTONE, SAME AGAIN?
The perennial rule of the previous race winner/ champion starting the next/first race of the season from the back of the grid still didn't seem to phase or indeed hinder defending champions UVio/Hofmann's Lotus, as they began the new FunCup Endurance season with a win at Silverstone just a few weeks ago. Does it feel like history is once again repeating itself – maybe, but there are teams on the grid that appear ready to try to change the narrative. GCI Racing looked very strong after being drawn on pole position and a first win was definitely possible that day, but whether they can make the same luck this time at Oulton is a matter that is yet to be answered. PLR Racing also looked good, as did Team Olympian, Team Viking and MJ Tec Giti, plus Kaizen Motorsport's first outing with the rapid Riley Philips proved they're certainly race winners waiting in the wings. Oulton Park is Fun Cup's spiritual home and usually features twice on the calendar each year, with 2022 being no exception. Just like Monaco in F1, or Le Mans in sportscars, Oulton is the one circuit where every FunCup teams dearly wants to win.
AVON TYRES NORTHERN & SUPER CLASSIC FORMULA FORD CHAMPIONSHIP – THE BEST OF NORTH WEST'S SINGLE SEATERS
Formula Fords and Oulton Park are another population that always goes well together and it's this combo that once more marks the beginning of a brand new Avon Tyres Northern & Super Classic Formula Ford Championship season. After the plan had been to originally run the championship with just Super Classic entries only, a late change has now allowed P Class cars back onto the grid for this season, meaning the entire spectrum of Formula Ford chassis is eligible to compete again. Interestingly, there is a real prospect that we could see new champions in each of the five classes, with familiar names such as Richard Ketterman, Garath Buckingham, Jonathan Barnes, Alaric Gordon and the ever charismatic Juiceie Bruceie all sure to be in the mix in their respective classes. Plus, never count out BRSCC chairman Peter Daly as he will surely be up there fighting at the front too.
Northern Formula Ford trophies are supported by Andy & Liz Dooley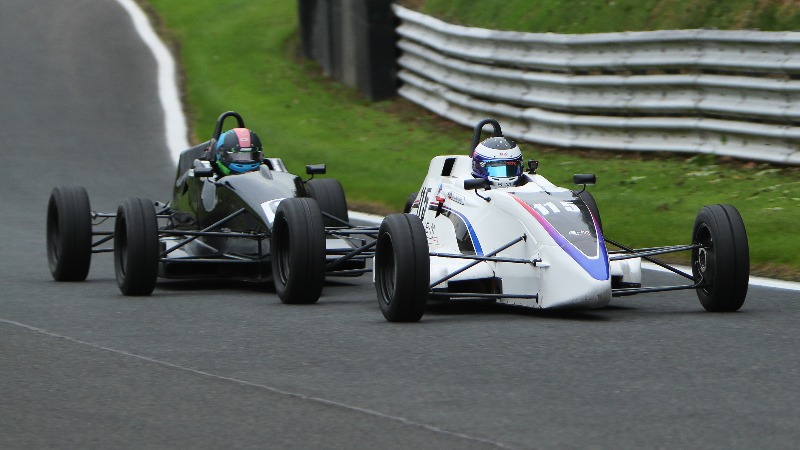 VINYL DETAIL ST-XR CHALLENGE – FEISTY FIESTAS BEGIN AGAIN AT NORTH WESTERN HOME
It's been a joy to watch the Vinyl Detail ST-XR Challenge grow in stature and support over the last few seasons, as the incredible efforts of their coordinator Dave Fairclough have continued to bear fruit over the duration. There's more packed grids expected in 2022 with another raft of new drivers joining in with the regulars, which are once again set to include the defending champion Chris Jones. He now has a title to defend against Sam Beckett, Michael Blackburn, Chris Grimes and former XR front runner Greg Speight, while there are sure to be plenty more who will be keen to mount a challenge of their own. With a calendar that once again sees them take in a mix of their regular North Western venues and favoured "away day" circuits like Snetterton and Donington Park again, expect the ST-XRs to once again provide plenty of entertainment.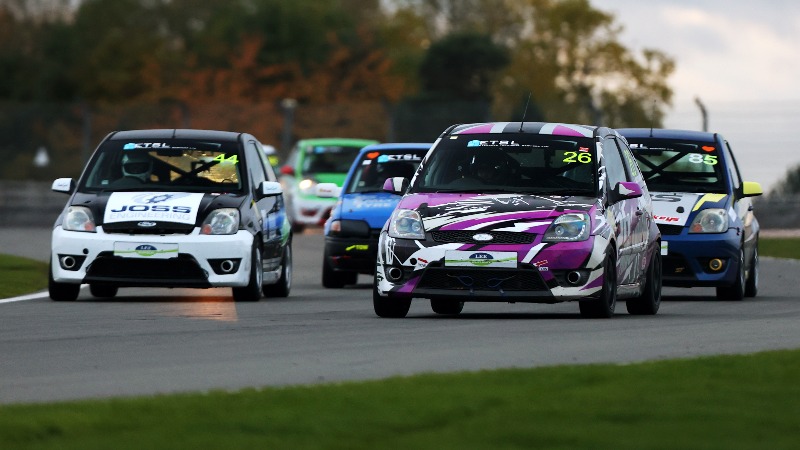 PHOTO CREDITS: Rachel Bourne / Stewart Finley/ Jon Elsey/ James Roberts