BRSCC & TCR UK READY TO THRILL AT SNETTERTON
CATEGORIES:
There's been plenty of pre-season hype, excitement and expectation around this particular race weekend for the BRSCC, as it marks the return of the TCR UK Touring Car Championship to running underneath the Club's banner and the beginning of what is set to be its most successful season to date. It's bigger, better and more popular than ever before and Snetterton in Norfolk gets ready to set the scene and begin a brand new season of touring car racing!
Alongside this weekend's main attraction, there's a fantastic timetable of support races including TCR UK's two permanent sidekicks for 2023, an exceptional array of tin-top based action to accompany them and the full season debut of the BRSCC's latest club-level endurance championship. More on all of this is to come in this preview!
---
TCR UK Touring Car Championship
For the first time since 2020, the TCR UK Touring Car Championship is ready to rumble alongside the BRSCC and it returns in its healthiest state ever. All of the hard work put in by Stewart and Nicki Lines, Ash Gallagher and all at Maximum Motorsport has certainly paid off as the 2023 edition of TCR UK touches down at Snetterton with its biggest and most competitive line-up of teams, cars and drivers to date.
Leading the line is the defending champion Chris Smiley, whose Restart Racing team has bolstered its effort to two cars with Scott Sumpton moving across to join Chris in a second Honda Civic TCR. However, while Sumpton pilots the ex-Brutal Fish FK7 generation car once raced by Pepe Oriola in TCR Europe, Smiley and Restart have plumped for the brand new FL5 Civic TCR model which formally makes its worldwide competition debut at Snetterton. All eyes will be on Chris and the team to see if their new car will be fast straight out of the box, and Smiley will certainly hope so given his competition this year.
From those staying on from 2022, two of the most notable opponents will surely be Bruce Winfield and Alex Ley, both of which run with Area Motorsport in a pair of Hyundai i30 N TCRs. There's also another Hyundai model present in the form of the Veloster N TCR, raced by double champion Lewis Kent in 2022 but now in the hands of younger brother Bradley for 2023, as he starts this season as one of two newly selected Hyundai junior programme members alongside Ley.
Callum Newsham has also switched from a CUPRA to an i30 too, so watching his progress in his new car will be fascinating as well. Race winner Jac Constable is also present too in a new 2nd-gen Audi RS3 LMS and will be looking to add to his tally in 2023, and also keep an eye out for Steve Gales, Neil Trotter, Darron Lewis and George Jaxon, as all of them made cameos in 2022 and all are aiming to be in for the full season this time.
Other returnees include Brad Hutchinson in his Audi RS3 LMS, Matthew Wilson's CUPRA and stalwart Darelle Wilson, whose typically green Vauxhall Astra is now primarily red, but still with a hint of Darelle's signature fluorescent colour. There's also a raft of newcomers to the grid too including experienced touring car racer Carl Boardley making the switch to TCR UK in a CUPRA prepared by ZEST Racecar Engineering, while there are three more new Gen 2 Audi RS3s for Constable's teammate Joe Marshall at Rob Boston Racing, while fellow Mazda MX-5 alumni Garry Townsend teams up with Oliver Cottam at Paul Sheard Racing in their Audis. Plus last year's Fiesta ST240 champion Jenson Brickley will line up on the grid too in a family-run CUPRA to see if he can challenge for his third consecutive title in as many years (having won Fiesta Juniors in 2021 and then the senior title in 2022).
There are sure to be more names confirmed before the new season begins at the time of writing this but whoever else is still to come, there is one sure-fire thing – TCR UK is back and it's ready for its most thrilling season yet!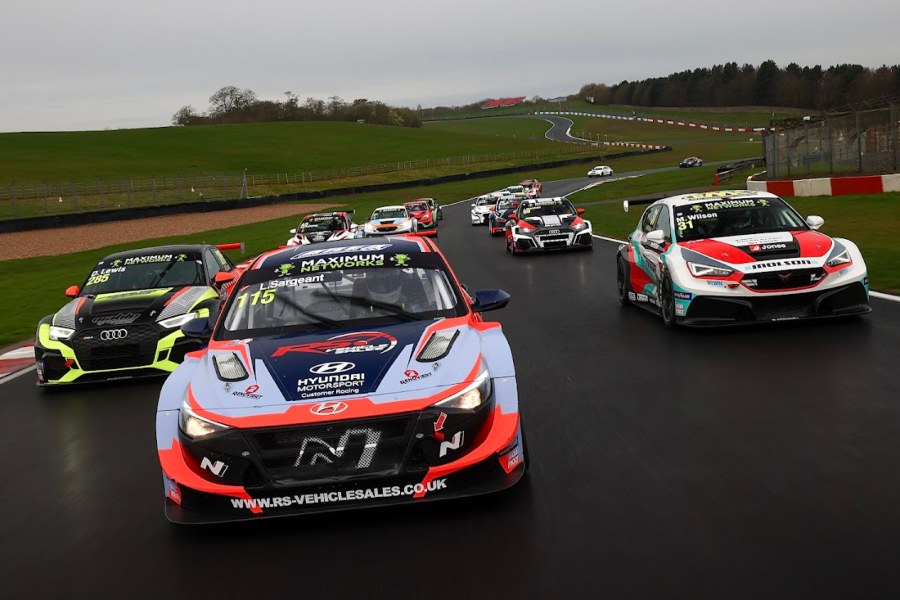 ---
Milltek Sport Civic Cup
Ready to provide some brilliant support race action as TCR UK's trusty sidekick in the Maximum Motorsport stable is the sublime Milltek Sport Civic Cup, which also returns to the BRSCC for 2023 and with one of its strongest and best-supported grids in recent years. Heading into the opening rounds at Snetterton, the season entry list revealed a 32-car lineup which makes for one of the championship's busiest and most competitive seasons to date.
Aside from last year's champion Matt Luff, Rob Butler and George Alp-Williams, the rest of the top 10 drivers from last year's points all return for 2023. Last year's vice-champion Morgan Bailey looks set to lead the line with former 2021 champ Alistair Camp back once again along with Dan Thackeray, former MX-5 SuperCup race winner Jack Harding, Will Redford and Ryan Bensley all set to make their bids to earn the #1. Of course, Camp has been there and done that before but previous title success is never a guarantee that it will happen again, especially with such a competitive field.
That field also looks set to include Luke Sargeant too, while other notable names to watch out for include former Production class runner Nick Charlier, Louie Cappozoli and Leo Panayiotou who both join in from MINIs, and former Castle Combe regular and TCR UK cameo racer Alex Kite, and while the majority of the field will be piloting the EP3 generation Civic Type R, four FN2 generation Type Rs will also be piloted by Jeff Alden, Paul McHugh, Dave Marshall and Mark Hughes.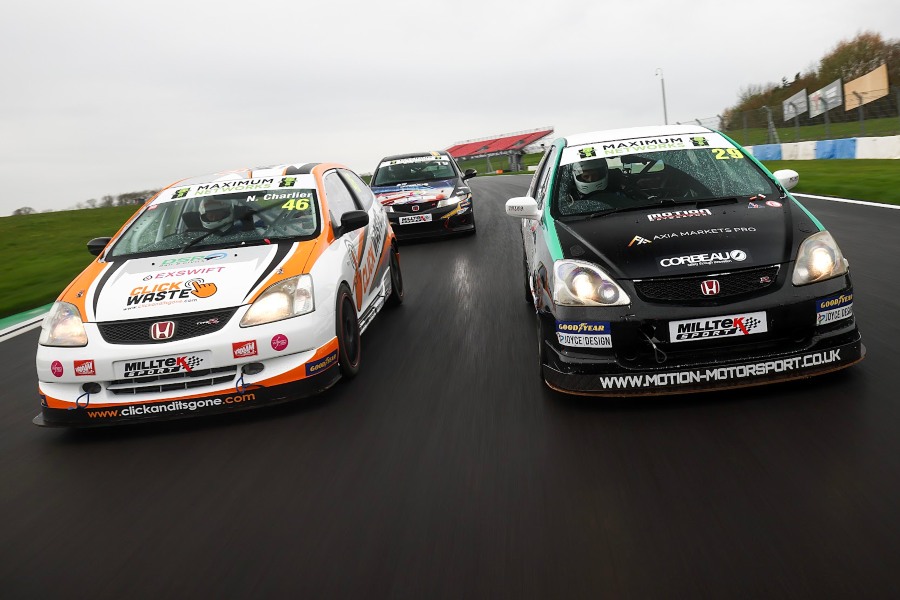 ---
BRSCC Fiesta Junior Championship
Since the beginning of its renaissance at the end of 2019, the BRSCC's Fiesta Junior Championship has been steadily growing its numbers and stature since then and with the introduction of a brand new specification of car in 2022, the championship now prepares for the biggest and most significant season in its history. Now an official full-season support championship to TCR UK for the first time, the registration numbers are the highest they've ever been at pre-season levels and the opening race looks set to break the almighty number of 20 cars for the first time in its history.
All of this means the anticipation, expectation and hype are at fever pitch with an impressive mix of new young prospects and those sophomore or third year drivers back to put everything they've already learned into practice once again. With 2022 champion Sid Smith moving to GB4 and Thomas Jack Lee, Albert Webster and Lexie Belk all also moving to pastures new this season, the highest-placed returnee for 2023 is Ben Mulryan, who placed 5th in points and begins the year in one of eight of the new next-gen Mk7 Fiesta Junior race cars. Just behind him in 6th was Luke Hilton, who led the field at a canter in the Brands Hatch finale last year and claimed two superb wins. That could have been a signal of what's to come this year and he's been one of many drivers hard at work in winter testing to maintain his pace.
Others returning to the grid include George Foxlow, Daniel Lewis and Jasmine Shaw (the latter two now also switching to Mk7s), while last year's JamSport Scholarship winner Lucas Hayden is back for a second year as is Harry England, who became the first Mk7 champion in 2022 and will know his task of defending it this year will be a lot tougher. James Pope and Lewis Hodgin are also two more returning names, while Sam Neser, Hadley Simpson and Jacob Hodgkiss all dipped their toes into the FJC waters last season too and are all back for full season runs as well.
But how about the newcomers? Thankfully, there's plenty of them too and this could well be one of the strongest crop of rookie drivers we've ever seen with bags of potential in all of them. Starting off with the latest JamSport Scholarship winner, Maks Solarski has impressed many at karting level and topped a wide number of junior drivers in the contest to earn his seat for 2023.
He will hope to be top of this year's class of Rookie drivers, which also features Flame Airikkala (grand-daughter of the late rallying legend Pentti Airikkala), Jensen Bell, Marcel Laczycki, Ronnie Smith, Jenson Mason, Benjamin Doughty, Rashan Chigorimbo, Billy Blockley and Wesley Swain, the last of those in a Mk7 run by Pro Alloys Racing with Maximum Motorsport, a new team to the grid for this year. Also present this weekend for his one-off prize drive from the JamSport Scholarship is Ryan Micallef, while fellow winner Charlie Ellis will appear later in the season to take up his drive, and we'll see another rookie in Henry Howarth join us mid-season too.
It's a big preview for the biggest Fiesta Junior year yet, and that's not something we say lightly. All of the hard work over the last four years to bring it to this point has paid off and now it's ready to put on its best show of top-class junior racing to date!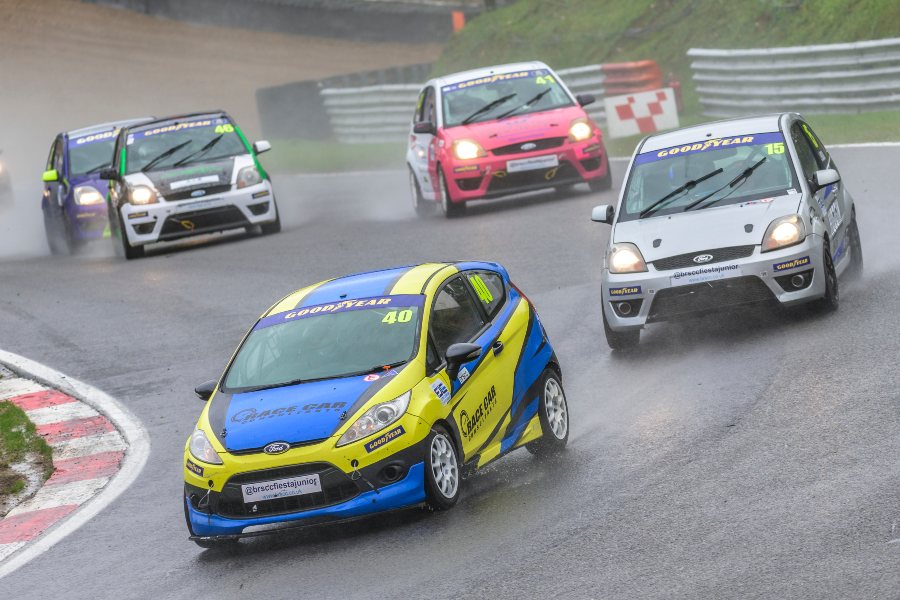 ---
AIRTEC Motorsport Fiesta ST240 Championship
As many will have seen over the winter, there's been a bit of a switch-up in the BRSCC's Fiesta paddock for 2023. What was known up to the end of last year as the Fiesta Championship has now evolved for this year into one single class for the ST240 specification Mk7 Fiesta STs. With the ST150s moving across to the rebranded ST150 Challenge, which is also racing at Snetterton this weekend, this now leaves the ST240s to race as a standalone class in the newly renamed AIRTEC Motorsport Fiesta ST240 Championship.
With just ST240s on the grid, the competition is sure to be just as fierce as it always has been, particularly with the mix of young talent and experienced veterans permeating through the field. Last year's champion Jenson Brickley is now behind the wheel of a CUPRA TCR touring car in TCR UK, not only showcasing what an exceptional talent he is, but also proof that succeeding in the ST240 ranks can prove to be a great stepping stone to the next level of saloon car racing in the UK.
As for the 2023 entry list, top of the pile is 2016 Fiesta champion Alastair Kellett, who has had to miss out on adding a second crown to his racing CV two seasons in a row. Being one of the most successful and experienced drivers on the grid, Alastair will wish to use all of this to begin the new season in the best possible way. His closest rival from the outset from last year's points will be Zachary Lucas, who found some great form in the second half of the year including a hat-trick of wins at the Brands Hatch finale. Both will also have Simon Horrobin and Spencer Stevenson to contend with from last year's top six in points, Simon also being a proven race winner having taken a brace at the opening races of 2022, also at Brands Hatch.
There's more familiar returnees up and down this season's entry list including John Cooper, Marco Ricci, Gary Miller, Matt Chambers, Caitlin May, Connor Blackburn and Sean Reynolds, while they're all set to be joined by a raft of newcomers – some of which are rather familiar with the Fiesta paddock already. Three of them come courtesy of the Fiesta Junior Championship, as both Albert Webster and Joseph Knight both make their first step up to senior level racing this season, while they're also joined by fellow FJC alumni and 2019 Fiesta Junior champion Olly Turner, back in the paddock after racing in VWs and Britcar since his championship win. All three are superb young talents and they should be exciting to watch in the pack.
Someone else who could also be a contender from the outset is last year's Civic Cup champion Matt Luff, who makes the crossover into a Fiesta ST240 Turbo this season. Having also garnered experience in the BRSCC's Mazda MX-5 paddock too, Matt is really proving himself at this level of tin-top racing already and will be keen to prove he can be just as successful in a Fiesta as he was in a Honda. Morgan Kidd and Adam Burdis are also back after both made cameo appearances during 2022 in ST240s (the latter stepping up from the outgoing ST150 class), and there's also the addition of Archie Johnson, another exciting young talent on this year's grid after he came 3rd in JamSport's Fiesta Junior scholarship contest and has decided to stick with the team to make his senior racing debut at 16 years old.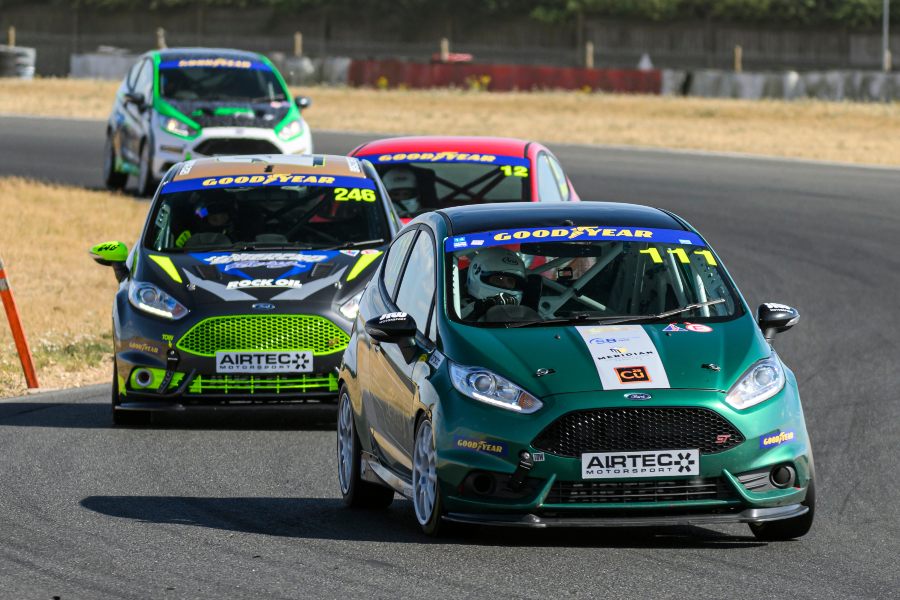 ---
Vinyl Detail Fiesta ST150 Challenge
After years of being known as the ST-XR Challenge, 2023 sees the championship take on a brand new look and name as it becomes the Vinyl Detail Fiesta ST150 Challenge from this season onwards. With the regulations changing to now make the Challenge exclusively for Fiesta ST150s and with cars joining in from the outgoing class of what is now known as the Fiesta ST240 Championship, this will mean an exciting standalone contest for both the pre-existing "ST-XR" spec cars and the incoming "BRSCC" spec cars on track together in one grid.
Last year's ST-XR champion Michael Blackburn will be seen as one of the pre-season favourites heading into 2023 as he'll wish to repeat his title success from 2022 and go back to back, but he knows the competition will be just as fierce if not more so than it was last year. Sam Beckett was the ST-XR runner-up last year and ran him close all the way to the end, so hitting the ground running and making a strong challenge from the outset will certainly be his goal. Also on this season's entry list is Mark Blunt, who wound up 3rd in points in 2022 and came close to his first win on more than one occasion, so the aim of visiting that top step for the first time has to be his ambition this year.
Other names that finished high in the points that are returning this year include Matthew Pimlott, Chris Chisnall, Paul Dobson, Ron Loffstadt, Daniel Robinson and Chris Flynn, whilst others like Jason Hennefer, Alec Townley and Aiden Vickers will also be ones to watch too. Jamie Lewthwaite is a welcome newcomer to the grid as are the likes of Antony Sullivan (who made a couple of guest appearances last year and is back for a full season) and Thomas Ikin. Also on the grid this year are two former BRSCC Fiesta champions in ST150s, with Samuel Watkins and Ethan Rogers joining in the fun to see how they stack up on this grid. Watching them go wheel to wheel against new competition will certainly be fascinating to watch.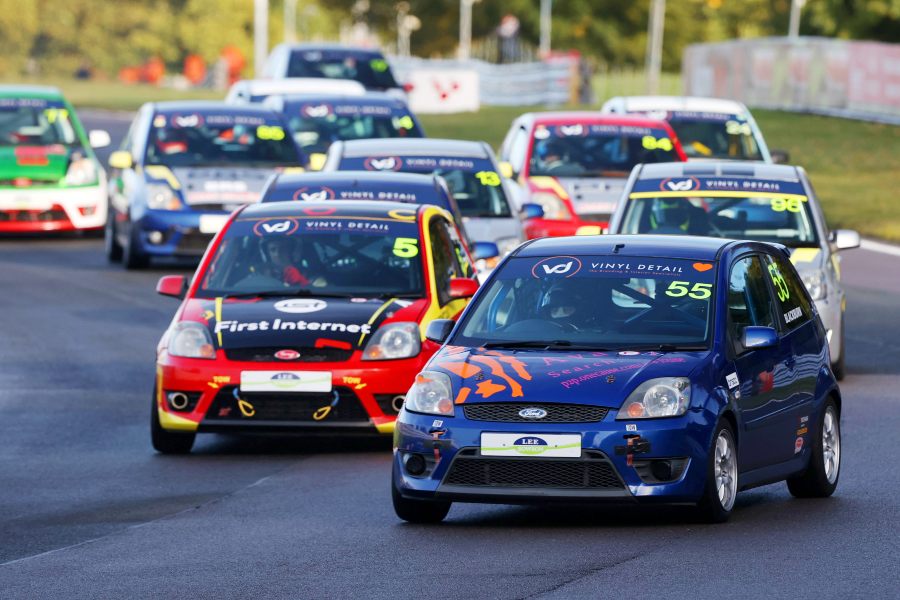 ---
Nankang Tyre CityCar Cup & Student Motorsport Challenge
The Nankang Tyre CityCar Cup has had a stellar first couple of years as a championship with title victories for Nic Grindrod and Richard Bliss respectively. Now as it prepares for its third full season, the competition still looks as exciting and competitive as ever, with a guaranteed prospect of another brand new champion for the 2023 season. Coupled with the Student Motorsport Challenge which continues to get ever stronger for its second campaign and there are plenty of ingredients here to make this year just as memorable.
With Richard Bliss choosing not to defend his title this year, that means the #1 is back up for grabs once more. The battle is likely to play out between the rest of the drivers returning from the top five in last year's points. Andrew Dyer, Stuart Bliss, Elliot Lettis and Christopher Mackenzie all finished 2022 behind Richard respectively and while Dyer looks set to run as much of the CityCar calendar as he can alongside his planned Audi TT Cup Racing campaign, we're sure that Lettis, Bliss and Mackenzie will all want to start their full 2023 seasons in the best possible way with a win. Lettis in particular looked very strong at points throughout 2022, so expect him to be a firm favourite from the outset.
There's more regulars from the last two CityCar Cup seasons back for more fun in these little pocket rockets, as Craig Flynn, Richard Snuggs, John Nicholson, Adam Reynolds, Bob Bannister and Andrew Payne are present, as is 2021 title contender Duncan Stone who was teammate to eventual champ Grindrod and appeared a couple of times in 2022, but now looks set to make another title tilt in 2023. He may prove to be a challenge to last year's eventual front runners.
There's also a nice influx of fresh faces to the grid, such as Team Moarwin's Nick Gough who will be hoping that his experience racing in the C1 Endurance Series can be put to good use when behind the wheel of a CityCar-spec Citroen. Fellow newcomers include Joe Moss, James Smith, Prem Ghinde, Jason Deane and Luis Torres, while Peter Bower also joins the paddock having won his race car in a special charity raffle put on by AMR Motorsport. This will certainly be a learning experience for Peter, but we're sure he'll enjoy himself!
Plus, we can't forget the Student Motorsport Challenge either, which was a roaring success in 2022 with defending champions Team Northbrook (rebranded from MET Motorsport last year) looking to put up a fight against the competition. Both East Surrey College and Barracksport (known as Oxford Brookes last season) are back too, along with Coleg Gwent and West Suffolk College, while two new teams have already been announced as Queen Ethelburga's and Coleg Menai get set to make their SMC debuts this season too.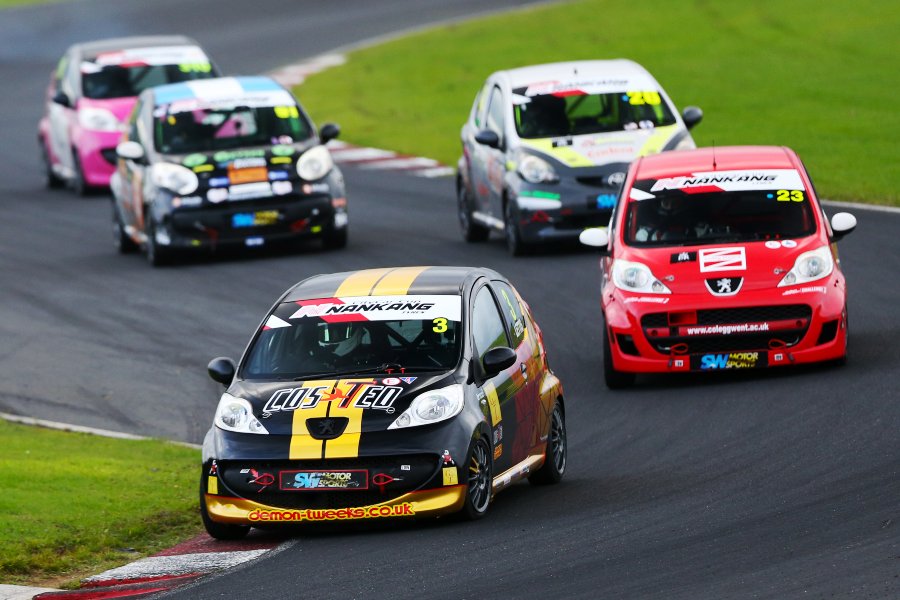 ---
BRSCC SuperSport Endurance Cup
After running three pilot races across the last two seasons, taking on plenty of competitor feedback and garnering lots of genuine interest, the time has come for the BRSCC's latest endurance racing creation to come to life in its first full season. The BRSCC SuperSport Endurance Cup Championship gets underway at Snetterton this weekend with a very well-supported grid full of variety and with plenty of great-looking cars set to line up for its debut.
To summarise the premise and format of this new championship, the concept is very much an evolution of the immensely popular ClubSport Trophy series, with a similar power-to-weight ratio based class structure but across six classes and with a maximum of 350bhp per tonne permitted. As in ClubSport, cars must run List 1A/ 1B or 1C tyres and can have a maximum of three drivers per car. Each entry must complete a minimum of two pit stops, each lasting a minimum of three minutes from pit in to pit out, and refuelling is also permitted too.
For the first championship round at Snetterton, there's an excellent entry of over 30 cars present on the entry list and some superb machines featured within it. In the top class of Pro-A, Ricky Coomber's Honda Civic and the Nissan of David May/ Mark Skeats have a trio of rather beefy BMWs to contend with – Chris McGinley and Ian Jones in their E46 M3 GTR, Julian McBride in his M3 and the 1 Series of Keir McConomy and Bart Horsten, and it's tough to choose a definitive favourite ahead of the weekend.
Pro-B is looking rather fascinating too, as three more M3s and an E36 "Compact M3" are present here alongside Jamie Hayes's SEAT SuperCopa, John Wyatt's MINI Cooper S Turbo, the Lotus Exige of Leon Bidgway and Lee Collins in his Caterham 310R. This group of cars could turn out to be fairly evenly matched, so this could be intense to watch over the two hours of racing. A pair of Lotus Elises look set to lead the line in Pro-C in the hands of Matthias Radestock and Michael Edwards, while competition comes from another SEAT Leon of Christopher and Luke Hayes, Stuart Mead and Tim Hartland in their VW Scirocco and the wonderfully unique MINI Clubman of Keith Issatt and Christopher Williams.
Heading up the Clubman classes, Bailey Edwards' Lotus features in Clubman-A alongside Paul Hinson's BMW E36 Compact, the Renault Megane of Matt Dennis and Graham Price, Alistair Lindsay in his SEAT and a Renault Clio 172 in the hands of Matthew Groom and David Weinberg. Three cars populate the opening Clubman-B lineup of the season with Sarah Dennis and Matt Adams in their Renault Clio, the Mazda MX-5 of SuperCup regulars Bruce Robinson and Richard Amos and the BMW of Jonathan Hayes and Paul Subbiani, whilst it's a case of BMW vs Mazda in Clubman-C. Representing the German marque are the duos of Philip and Matthew Adcock and Adam Read with David Drinkwater, while Pete Smith and James Dennison will fly the flag for Japan along with the Lundy trio of Roan, Paul and Ethan.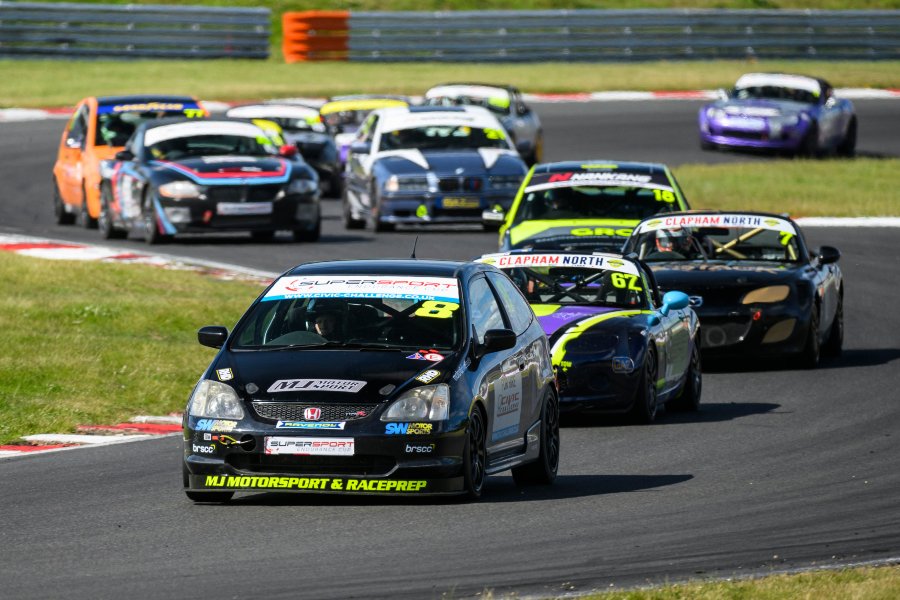 ---
Modified Ford Series
They were a sensational sight at our Silverstone season opener, and only a couple of weeks removed from that amazing occasion on the GP circuit, the Modified Ford Series is already raring to go again for their second meeting of 2023 at Snetterton. While the entry doesn't quite touch some 50 cars, it's still very healthy with more than 35 expected to turn out and the same exceptional depth and size of entries on display.
While Silverstone race winner Simon Light and his V8 Capri aren't present in the entry at the time of writing, the other victor James Allen certainly is. His rapid front wheel drive Focus RS Mk2, an ex-Time Attack car, will enjoy stretching its legs on the long straights, but so too will the raft of Sierra Cosworths in Class A with him along with Ralph Higson's own turbo Mk1 Focus. Class B is very much the domain of the fastest Fiesta ST150s in the lineup as well as Mk1 Escorts from Mike Thurley and Gary Johnson, plus Harry Hardy's Puma and Rob Lewis' Focus ST170, and there could be plenty of inter-class scraps amongst this group.
Key front runners in Class B+ are sure to be regular race winner Martin Reynolds in his beautiful Mk2 Escort Zakspeed, series owner Paul Nevill in his own Mk2 Escort RS2000, Josh Payton's awesome little Mk2 Cortina that scored a 3rd place overall at Silverstone, Piers Grange's own Mk2 Escort and David Guthrie in one of Boamerang Racing's wonderfully prepared Fiesta ST150s. His teammate Alex Boam heads Class C against Dave Barrett, Jimmy Neophytou and Gary Littlewood in their Fiestas, while Lloyd Jamieson's wonderfully unique Escort Maxi Cosworth should lead the Super A class against Piers Warwick and Richard Rudd, and Jack Gadd is the sole Super B representative on the grid too.
Scott Woodwiss