CATERHAMS & CO TO CONCLUDE IN BRSCC CADWELL CHAMPIONSHIP SHOWDOWN
CATEGORIES:
The wonderful tight and twisty confines of Lincolnshire's "mini-Nurburgring", Cadwell Park, plays hosts to the BRSCC's last major regular two-day race meeting of 2021 before the centrepiece end-of-season 50th Formula Ford Festival at Brands Hatch. This is also a Finals Race Weekend for seven championships as they seek to crown champions after a long, competitive campaign full of intense and exciting racing.
Caterham Motorsport choose the same venue they began 2020 to mark the final stop for four championships on their factory roster, with the Roadsport, Seven 270R, Seven 310R and Seven UK Championship crowns all on the line this weekend, provided at least one of them hasn't been snatched already by this stage. Overtaking opportunities are at a premium at this circuit but not impossible to find and the most cunning and wily of drivers will be able to seek out chances better than their rivals. This weekend also sees an appearance from this year's class of Caterham Academy drivers, however there won't be any titles or points on the line – after they finished their regular season at Snetterton a couple of weeks ago, many of them will travel to Cadwell Park for the special 2022 Roadsport Trophy Challenge, something of a "sampler race" in which drivers from both this year's Green and White groups will compete against one another on track with their cars upgraded to Roadsport spec, giving them some early competitive track time ahead of next year. it's a superb way for all competing to conclude their very first year of racing and to take the bragging rights into 2022!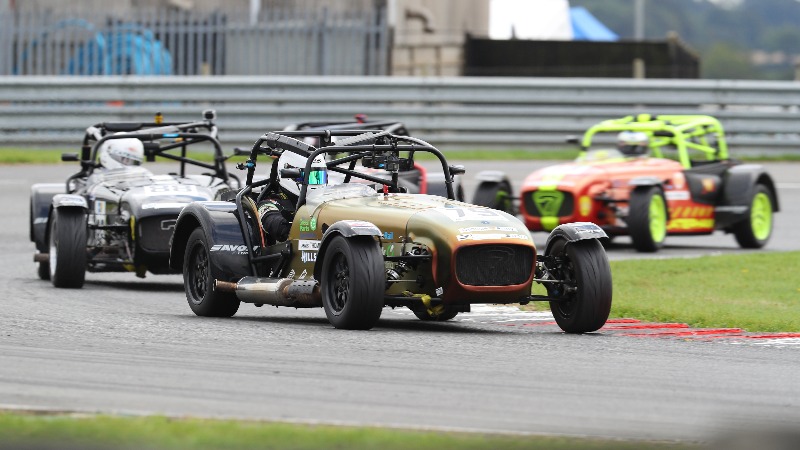 There's also the pair of BRSCC Fiesta series to wrap up here at Cadwell Park, with the Fiesta Championship and Fiesta Junior Championship both competing for the final time in 2021. The Fiesta Championship will see history made as alongside a champion in the ST150 class as in previous years, we're also set to crown our first ever ST240 class champion for the new turbocharged Mk7 Fiesta ST180s that debuted at this circuit as Invitation class cars while being developed for formal introduction this year.  Cadwell Park has always been a great venue for saloon car racing and the Fiestas never disappoint here, so expect them to be a superb sight.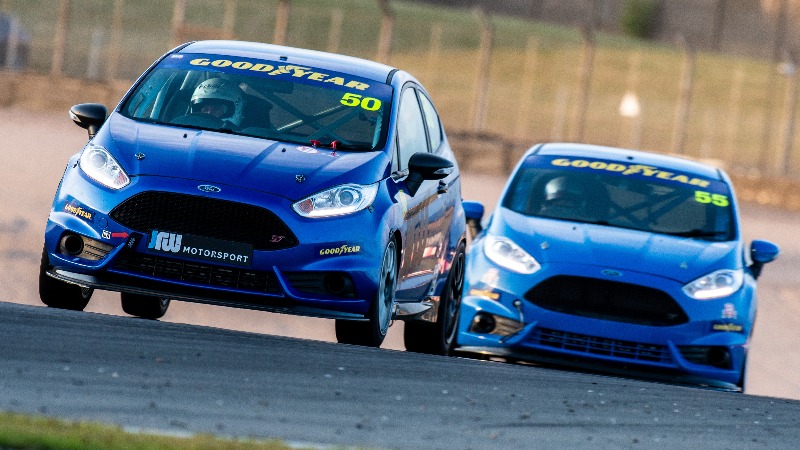 Also set to provide an excellent finale is this year's Fiesta Junior Championship class, as the quest to find a new champion ends here this weekend. Whether it will be one of the returning drivers from 2020 or perhaps a rapid rookie that claims the crown remains to be seen, but seeing some of the potential GT, touring car and single seater stars of the future battling it out for glory is always an excellent sight.

Plus, more history is to be made elsewhere in the paddock as Cadwell will also see the first-ever champion decided in the Nankang Tyre CityCar Cup Championship, which will complete its first full season after its introduction last year. By this stage, the field should be full of identical spec Citroen C1s, Peugeot 107s and Toyota Aygos jostling for position together and on a circuit like Cadwell and given these cars' diminutive size, we could expect to see more overtaking than first thought! Whatever happens, these cars will have entertained wherever they've landed this season and this will be a magnificent way for them to conclude their first championship and in the process awards its first title!