With the UK motorsport season almost over, the time has come for one of, if not the most important race event of the calendar as the BRSCC heads to Anglesey in North Wales with Mission Motorsport and co for the ninth running of the incredible Race of Remembrance. Centered around the all-important Remembrance Sunday service which honours both current and fallen servicemen and servicewomen, looks set to have another competitive entry and one in which a clear favourite to win isn't certain.
Alongside the main event, a special ROR ClubSport Trophy race will also take place on the prior to the start of the Race of Remembrance on Saturday with a well-supported and varied grid of cars ready to play their part in adding to the weekend's festivities.
---
2023 RACE OF REMEMBRANCE
At the time of writing, 45 teams are due to take the start of this year's Race of Remembrance, including a pair of relay teams featuring multiple cars. The format of Race of Remembrance is simple – the race begins on Saturday and runs for the first seven of the twelve hours until it pauses overnight. Sunday morning sees the race resume briefly before it's halted again for all in attendance to observe the Remembrance Sunday service in pit lane, and once complete the third and final part gets underway.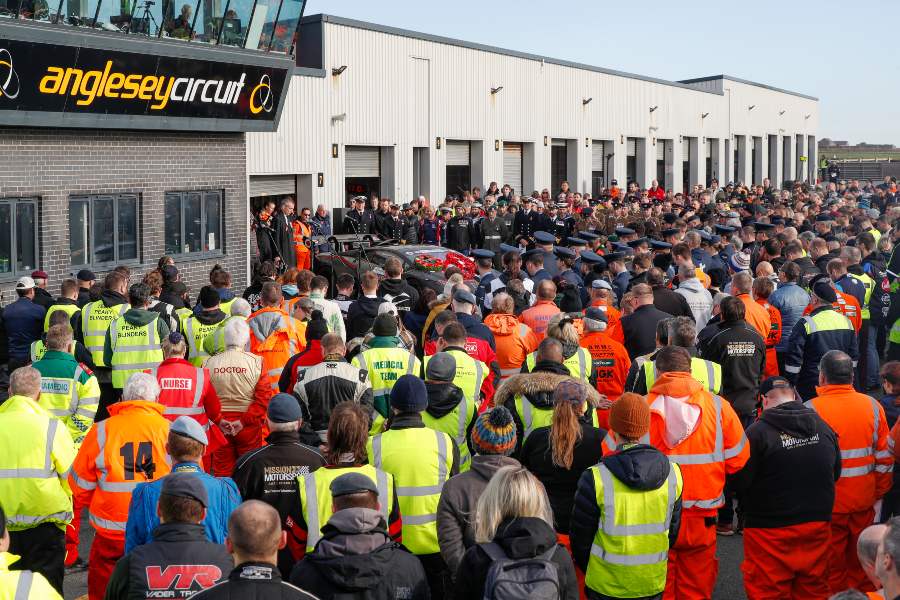 The winning team/ car is determined by whoever completes the 12 hours in the fastest time across all three parts on aggregate. That means that anyone who has a gap to the car behind them in the running order as the end of part one, will start part two on Sunday still ahead by that margin on the timing screen, meaning those behind would have to pass said car on track and then a build a gap in order to move up the race order ahead of them.
The most powerful cars will be in Class D up to 250 bhp per tonne, with a pair of Caterham 270Rs likely to be favourites here. DBR Racing's entry features Ben Timmons and Darren Burke as its driving pair, while Williams Motorsport calls on five drivers including former Caterham champions John Byrne and Rrutij Patki along with the vastly experienced Scottish ace Callum Lockie. Paul Roddison is set to share his VW Scirocco with ex-BTCC stars Rob Austin and Daniel Welch, while Niel and Charlie Luke will assist in piloting Scott Ferguson's supercharged Mk1 Mazda MX-5, and a trio of Fiesta ST240 Championship stars will take to one of Jamie White's JRW Motorsport Fiestas with Zachary Lucas, Connor Blackburn and Sean Reynolds at the wheel.
Class C is the busiest of the lot with twelve cars set to line up in its entry on Saturday. Amongst them are a quartet of finely prepared Toyota GT86, all of which will feature drivers supported by and racing for both Mission Motorsport and their North American counterparts at Operation Motorsport. The pair of UK cars feature Paul Wooding, Paul Sweeney, Alex Westrope and Martin Greaves in one Toyota, and Jonathan Hine, Alastair Bradie, Mark Russell and Chris Hosford in the other. Operation Motorsport's USA car will feature Matthew Smotheron, Chris Walsh, Jason Bivins and Mike Stillwagon at the wheel of their GT86, and the Canadian car will be run by Jacob Porter, Huw Leahy, Alex Quinn and Ron Tomlinson.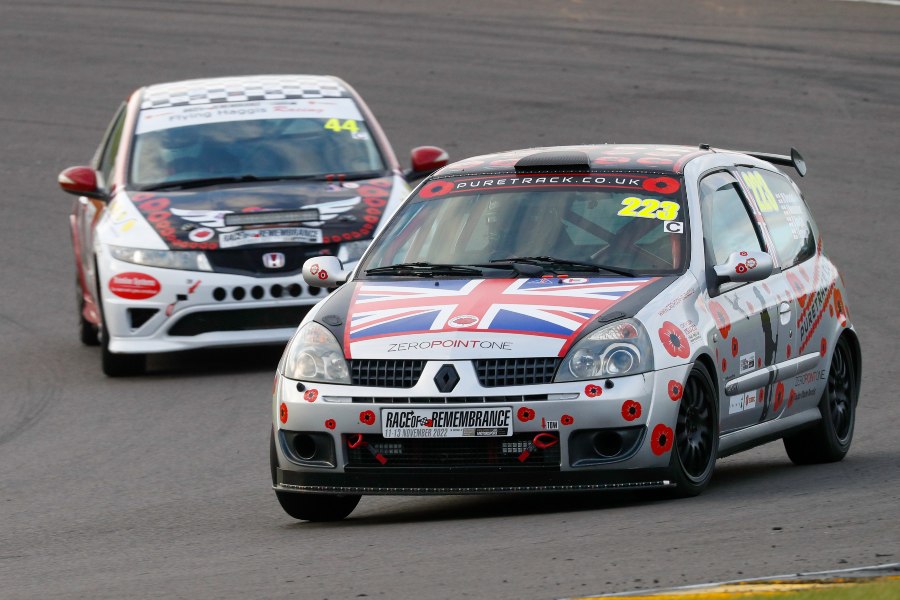 Alongside the Toyotas, Mission Motorsport also field a Mazda MX-5 Mk3 for James Cross, Leon Greiff, Oliver Brand and Roland Wilkinson, while others will feature courtesy of Stuart Humphrey Racing whose driving strength includes former Le Mans racer Alex Kapadia, and RAF Motorsports with Javelin Trackdays. Puretrack Racing will also return featuring a pair of Renault Clios, Flying Haggis Racing travel across the border from Scotland to compete in a Honda Civic, and Tequila Motorsport rounds off the class in a Mk1 MX-5.
There's three more Mk1 Mazda MX-5s in Class B, one of which entered by Brake Dancers Racing who feature a six driver line-up full of Caterham drivers, along with Jaffacake Racing and Autotest-TSW, the latter with Seb Fisher making a racing comeback for this event alongside fellow BRSCC Mazda MX-5 teammates Oliver Graham and Michael Green. Also present here are a BMW E36 Compact including Graham Robertson, Iain Robertson, Kevin Wood and ST150 Challenge racer Alec Townley, plus a rather special machine joining in too. Dean Lomas, Scott Armstrong and Martin Walker will race a specially prepared FIAT Panda 100hp with the team helping to raise money for Mission Motorsport in the process. They'll be hoping for a strong finish for their efforts come Sunday.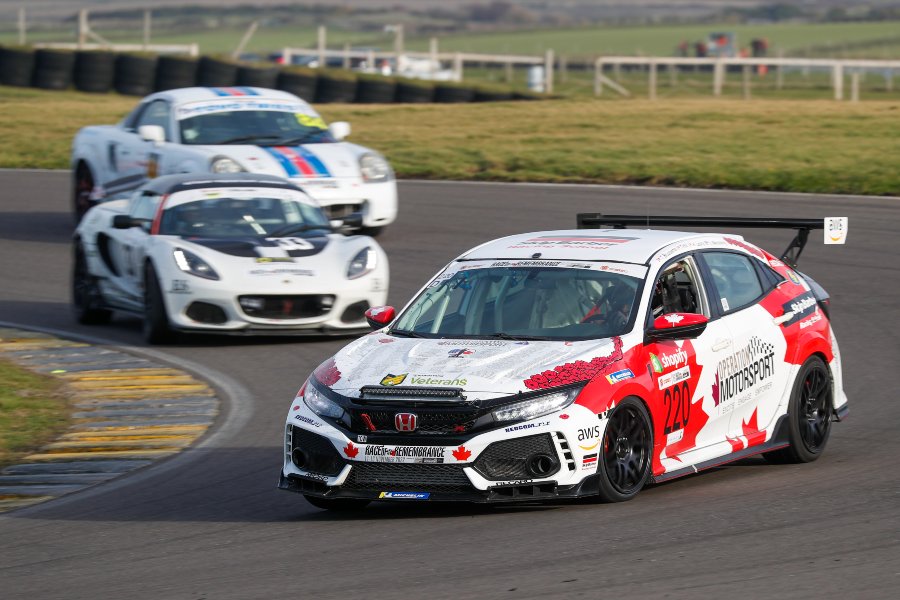 Class A will feature three of the smallest cars in the field, as two CityCar Cup spec machines are ready to run. Former champion team Autobliss will see Andrew Dyer, Stuart Bliss and Dominic Fletcher at the wheel of their Toyota Aygo, while the Mission Motorsport Citroen C1 originally built by the guys at Bad Obsession Motorsport is back in the hands of Linda Noble, Alistair Scott, Robert Curl and Daniel Turnbull. Another Mission Motorsport supported car is also present, with an EnduroKA-spec Ford KA lining up to be driven by Nigel Rice, Stephen Clark and Charles Clark.
There's also two classes dedicated to cars from certain popular club level endurance series. The Silverlake C1 Endurance Series is represented here with six entries, including two from front-running team WRC Developments. One car features C1 Racing Club head honcho Robin Welsh alongside regulars David Drinkwater, James Poulton and more, with RABsport Racing, Radiation Racing and CSC Racing also on the entry list. CSC Racing won the last C1 Racing Club race run at Anglesey last year, so Stephen and Nicholas Cunniffe will hope for a repeat in class alongside Dave Scotting.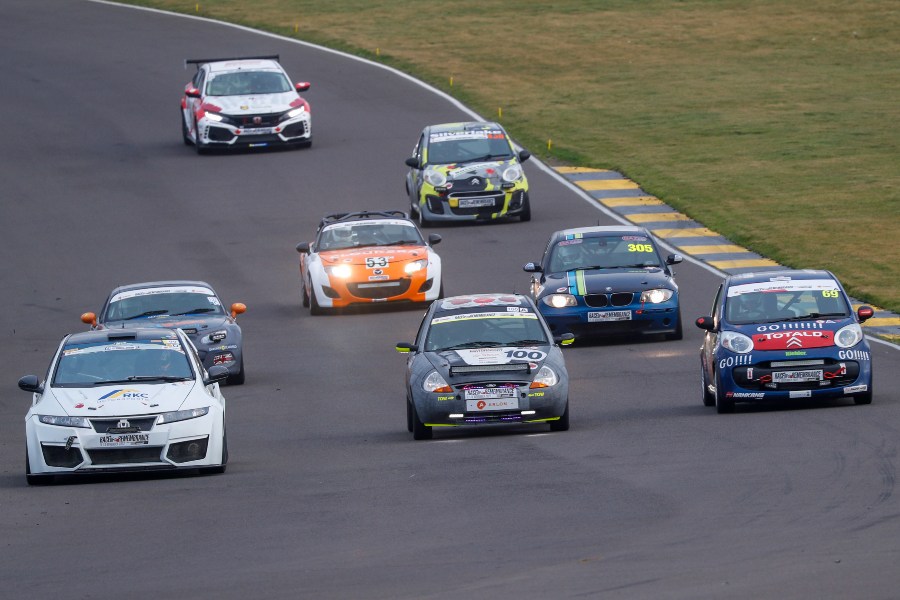 Nine cars are present from the BMW 116 Trophy in their own class, many of which featuring both current and ex-servicemen in their driver line-ups. RAF Motorsports will run two, along with a single car for Royal Navy Motorsports, with a fourth overseen by Matabooboo Racing for a quartet of veterans. Also here too are two cars from VMS Racing, another from CSC Racing adding a third car to their stable alongside their C1s, and one more from JTM Engineering that's also set to be strong, with former BMW Compact Cup racers Alan Corfield and Sam Carrington-Yates in their line-up.
The two relay teams taking part will see Brake Dancer Racing bringing a six-pack of Caterhams alongside their Mazda MX-5, and they'll be up against TCR UK star Oliver Cottam who partners up with recent Fiesta Junior debutant Oskar Dix with a pair of Mk3 Mazda MX-5s at their disposal. Rounding off the entry list as the sole invitation class, Crisis Racing's Citroen 2CV will hope that Nick Roads, Louis Tyson and Nick Crispin can make full use of the car's 24 hour race pedigree to pull off a solid, and perhaps surprising, result.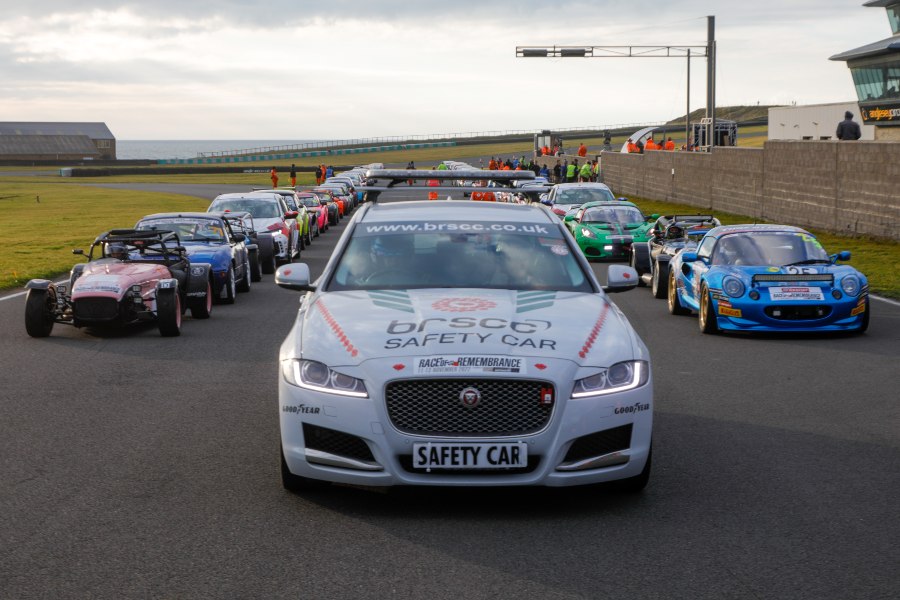 ---
ROR CLUBSPORT TROPHY
Now in its third running alongside the main Race of Remembrance, the special ROR ClubSport Trophy race is set to provide the perfect warm-up for the start of Saturday afternoon's first part of the main event. There's an impressive entry on this occasion with over 35 cars and plenty of variety across all five regular ClubSport classes.
Two Lotuses head up Class A for cars up to the power to weight ratio cap of 235bhp per tonne with the Elise of Daniel Jude and Michael Sanford, against the RAF Motorsport Exige S2 of Neil and Lloyd Huggins. Mark Jones will be present in his VW Golf, along with Rob Phillips in his Honda Civic Cup car, George Wright in another Golf, and the BMW M3 E46 of Paul Cook and Chris Slator.
For Class B, Colin Gillespie should be one to watch aboard his Audi TT, as will Paul Bancroft in his TT Cup Racing example on the grid too. Ben Walkingshaw will pilot his VW Scirocco within the class, while Bruce Hadfield prepares for another outing in his Mk4 Mazda MX-5 to round off his season mostly racing in the Evolution Trophy. Michael Nash's BMW E46 330 and Rob Walker's Mk3 Mazda MX-5 also come next in class too.
Ben Taylor will be ready to rumble again as he looks to bid for Class C glory in his Mk4 Mazda MX-5, but his competition in class will come from David Russell in another RAF Motorsport prepared car, this one being a BMW E36 at his disposal. Tim Evans will relish the run out in the latest iteration of the BMW 1 Series SuperCup car to further its development, while a pair of Honda Civic Type Rs from the Over the Crest team will feature Graham Waterhouse and Chris Stone respectively to complete the class line-up.
More hot hatches make up the ranks in Class D, with two Ford Fiesta ST150s present here featuring Duncan Steele in one car and James and Roger Stonestreet in the other. They will be looking forward to going up against David Connell and Alex Wilkinson-Hughes in their Mazda MX-5 Mk3, Daren Scholes and Charles Davis in a VW Golf, Kate Morris sharing her Renault Clio 200 with Joseph Ankers, and Andrew Stacey in his MINI Cooper S Works.
Finally in Class E, there's plenty of contenders here to go for the win. SuperSport Endurance regulars Philip and Matthew Adcock will hope running the #1 on their car can help them achieve the same result in the race, but their opposition is pretty stiff here. There's Andrew and Robert MacGregor in one of four Mk1 Mazda MX-5s with Neil and Dugald also sharing a second. The other two will be piloted by Simon Waterfall and Mike Close, and Chris Fantana respectively. Also here will be ST150 Challenge racer Daniel Robinson with family member Mark alongside him in a Fiesta ST150, Allen McKenna and Tim Creighton in another Mk3 MX-5, Hywel Rosenthal in a Citroen C1 CityCar Cup racer, and the entry completed by the Nissan Almera GTi of Daniel and Steven Cogswell.
It all promises to be a superb occasion with many drivers getting the chance to be a part of this very special end-of-season event!
Scott Woodwiss