As a home circuit, the BRSCC is very lucky to have Brands Hatch on its doorstep especially when a race weekend comes around. The short, sharp Indy circuit usually helps to provide plenty of cut-and-thrust action over both days and we're expecting this meeting to be no different. On this occasion, the timetable takes on something of an endurance racing feel, with no less than three series racing for at least 45 minutes, plus some exciting sprint racing on top to ensure variety, with Sunday's action complimenting the Vaux Valves event taking place around the venue.
---
SILVERLAKE C1 ENDURANCE SERIES – SOLD-OUT CITROEN LINEUP GEARS UP FOR THE 3-HOUR BATTLE OF KENT
Ever since they joined the club over the winter of the off-season last year, the C1 Racing Club and its Silverlake C1 Endurance Series has brought an amazing vibe to our paddocks with plenty of fun and thrills both on track and off it. The series has regularly brought massive grids to each outing and there's nothing different on this occasion, as Robin Welch and his crew prepare to welcome a sold-out grid of 43 Citroen C1s ready to do battle for 3 hours around the Indy circuit on Saturday.
There will be many of the regular front-running teams back on the grid again as per usual here, including Donington Park winners Team Trojon, WRC Developments, Team HARD, Silverlake Racing, Patrick Watts Racing, #blessed, Quattro Formaggio and JW Bird Motorsport, plus there's a current BTCC star amongst the driving strength in the field this time as BTC Racing's Josh Cook jumps into a Citroen in the aptly named C1 Super Touring team to share the car with Sylvain Rubio. These races are all about strategy, momentum and consistency, as well as executing flawless pit stops and being in the right place at the right time always helps too. There never seems to be a clear favourite in a C1 Endurance Series race either, so expect the top spot to be traded between several teams before it lands on a winner!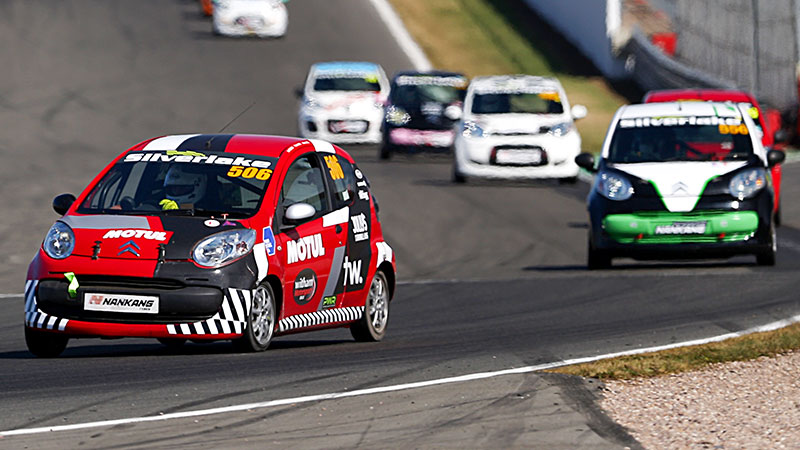 ---
AVON TYRES NATIONAL FORMULA FORD CHAMPIONSHIP – TOP YOUNG STARS ROLL INTO BRANDS HATCH FOR PRE-FESTIVAL WARMUP
Formula Ford and Brands Hatch – is there really a better combination in motorsport than that? Probably in the eyes of some, but for others, it evokes fond memories of the legendary Formula Ford Festival every October. However, on this occasion, we might well get a small preview of who to count on as being the in-form names to look out for in a couple of months, as the National Formula Ford Championship runners arrive at Kent for the next meeting of the season.
The battle for the title is still a three-way contest between Kevin Mills Racing's Jordan Dempsey, Oldfield Motorsport's Lucas Romanek and Ammonite Motorsport's Colin Queen. Dempsey has taken the majority of wins between the trio, including a brace last time out at Snetterton, but Romanek made him sweat in two of the weekend's triple header of races and incredibly stole Race 3 victory at the flag by mere thousandths of a second. Romanek needed those strong results to continue his rebound up the table, but for Queen it was a weekend to forget. Heading to Norfolk the points leader, he left having slipped to 3rd and will need to hope that dropped scores will help keep his hopes alive. Other strong names to look out for on the grid include 2021 Festival winner Jamie Sharp, Morgan Quinn, Brandon McCaughan and Andre Lafond, while Alex Vos is back as one of Kevin Mills' trio of young South African talents testing their skills in the UK, plus the debut of former bike and Caterham racer Jody Lees in a Team Dolan Van Diemen.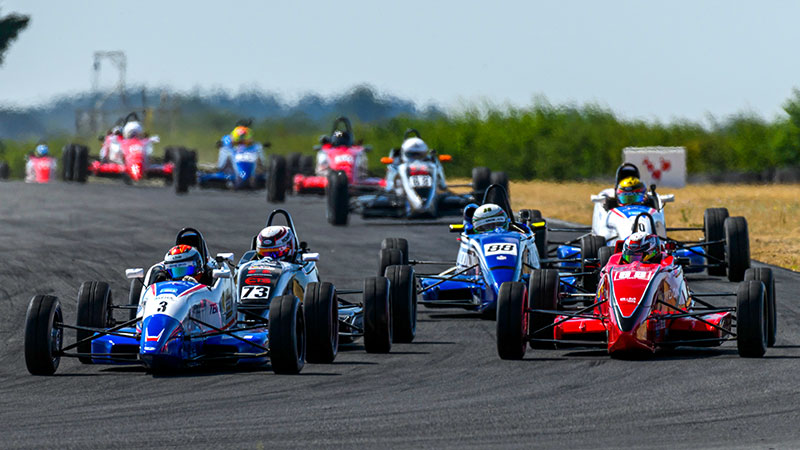 ---
BRSCC CLUBSPORT TROPHY – POPULAR MINI-ENDURO SERIES RETURNS TO WHERE IT ALL BEGAN
A small fact for you here – it was at Brands Hatch on the Indy circuit back in 2019 that the BRSCC ClubSport Trophy burst into life for its first 45-minute mini-enduro pit stop race, and on that day it had a packed-out grid, plenty of variety and even a grandstand finish with the lead changing on the very last corner! Now three years later, the series has quickly become one of the best-supported formulae amongst the BRSCC roster and it touches down at Brands Hatch for a return to where it all began.
With a maximum power-to-weight ratio of 235bhp per tonne permitted, solo and two driver entries allowed and a mandatory 2-minute pit stop, this series certainly brings out some interesting driver and car combinations amongst the five classes. Class A houses the most powerful cars including three SEAT Leon Cupras (one of which being a TCR), plus a Nissan 370Z, a BMW M3, a Honda Integra Type R DC5 and a BMW Compact. Class B will almost certainly be a duel between David Shead and Malcolm Edeson's M3-engined BMW Compact and Phiroze Bilimoria's VW Scirocco which won overall last time out at Snetterton, plus a Toyota Celica, Renault Clio and two Honda Civics to deal with also, while Class C will see David Weinberg's BMW Z4 against Stewart Donovan's Toyota Celica and Brendan Murphy's BMW Compact.
Class D sports an interesting quartet with Roan Lundy in a Mazda MX-3 Mk3 SuperCup car, Jonathan Hobbs' Peugeot 106 Rallye, Clifford Butler's unique Vauxhall Carlton and former BRSCC Fiesta Junior graduates Briannie and George Davis in their Ford Fiesta ST150. Finally, Class E features two Mazda2s, a pair of Mazda MX-5s and two BMW 320i's to round out the entry.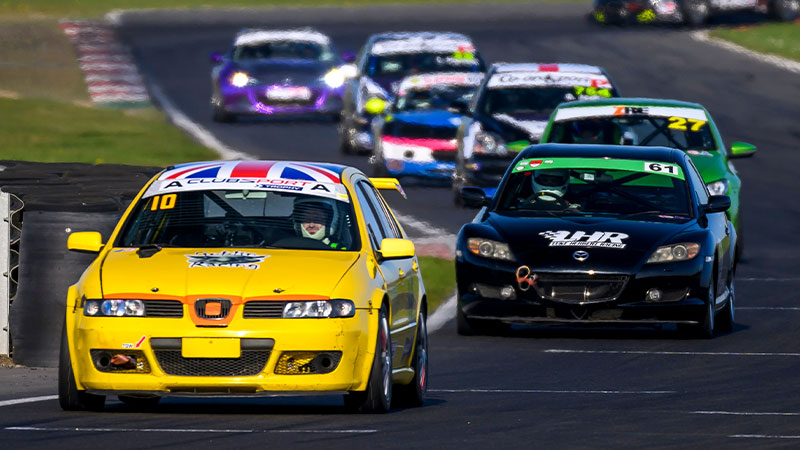 ---
BRSCC SUPERSPORT ENDURANCE CUP – NEW LONG-DISTANCE SERIES RETURNS TO BRANDS FOR SECOND 2022 OUTING
Now two races old and having run once already in 2022, the BRSCC's SuperSport Endurance Cup is a spiritual sister series to the ClubSport Trophy, only racing over longer distances and with a slightly expanded power to weight range capped at 310bhp per tonne. Entries can run with one, two or three drivers, plus two mandatory pit stops and refuelling is permitted. The series is in continuous development ahead of a planned full calendar of events next year, meaning all the drivers competing in Sunday's 100-minute race will help to shape the future of SuperSport Endurance for 2023.
The fastest cars in the field will certainly be the Ginetta G50 of Andre & Jake Severs, Paul Boulton's Nissan 370Z and Jamie Hayes' SEAT Leon Supercopa, with the Pro-B class Volkswagen of John Mawdsley and Stuart Mead also expected to be near the sharp end too. Clubman-A sees a VW Golf for James Alford and Mark Lloyd-Jones, a MINI Cooper for James Poulton and talented Irish racer Nicole Drought and Paul Hinson's BMW Compact doing double duty this weekend, while in Clubman-B there's David Weinberg's BMW Z4 going up against a pair of Mazda MX-5s and a BMW E46 330ci for Mark Burton and Jeremy Banks. As for Clubman-C, James Reilly brings out his BMW 320i to go up against Clifford Butler's Vauxhall Carlton, Roan Lundy's Mk3 Mazda MX-5 and the class-winning BMW Compact from the June race, driven by Adam Read and David Drinkwater.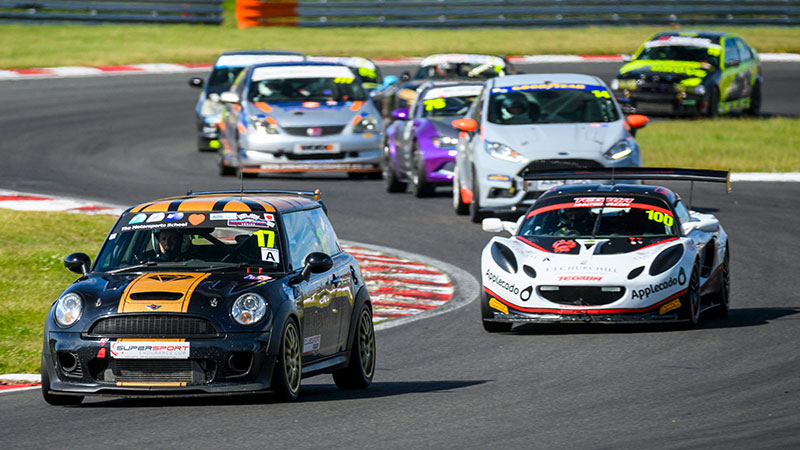 ---
ZEO PROTO CUP – SPORTS PROTOTYPES PREPARE TO CHARGE AROUND THE KENT SPEEDBOWL
Sports prototype racing is never not exciting and ever since they brought it back to the BRSCC last year, the ZEO Proto Cup is just that – exciting and high octane. Racing on a circuit as short as the Brands Hatch Indy circuit means that consistency and rhythm are going to be just as crucial as handling and outright speed. There's also typically an excellent variety of cars that line up for a ZEO race, with a usual mix of Radical models mixed in with marques such as Juno, Ligier, Chiron, Jade and even full-blown LMP3 cars such as a Norma.
Cars that you're set to see on this occasion include the Juno of Graham Charman, the unique CTR01 of Richard and Matt Chamberlain, the Mallock Type 27 of Ayrton Rogers and Dominic Langdon-Down's Radical SR3. Other regulars who are expected to be out in force include Andy Chittenden in his own Juno, Lee Collar's ADR and a whole host more Radicals on the grid too. This should be another high-speed pair of races, which you should definitely get into the grandstands and spectator banks for!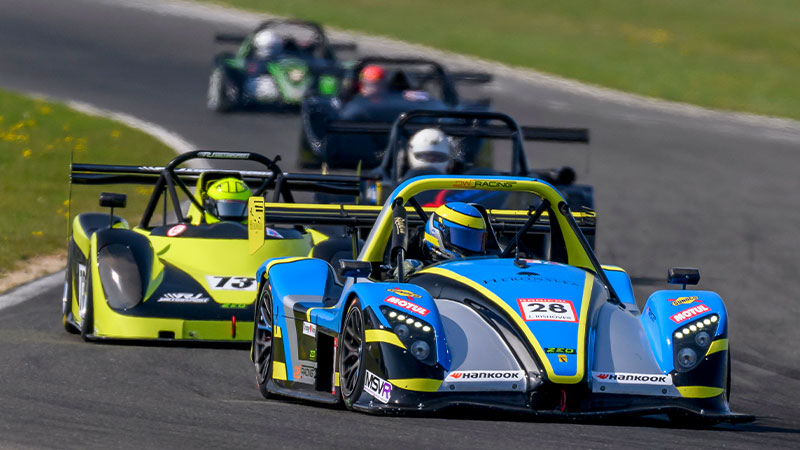 ---
TRACK ATTACK RACE CLUB – MORE BRANDS HATCH MULTI-CLASS FUN FOR FRENCH, GERMAN AND JAPANESE MACHINES
The brainchild of Steve Vince, the Track Attack Race Club is back on track again for another visit to the Brands Hatch Indy circuit, with a series that truly provides a home for plenty of cars to race together in some excellent multi-class fun. It comprises several different dedicated mini-series placed together on one grid with guaranteed action all the way.
The Tricolore Trophy will host many French cars, mainly a phalanx of Renault Clios and Peugeot hot hatches such as 306s and 106s, plus the odd surprise such as David Clark's rapid little Renault 5 GT Turbo. In the Nippon Challenge, expect to see mainly Japanese cars typically including Honda Civics, Mazda MX-5s and Toyota MR2s, and the occasional Subaru Impreza or Mitsubishi Lancer to mix things up a little. In the Deutsche Marques Cup, it speaks for itself as it houses BMW, Audis (including those in the TT Challenge) and VWs, many of them competing as part of the Classic VW Cup. Add in the increasingly popular 206 GTi Production Cup and you've got a grid here that truly runs to the spirit of being an "all-comers" field!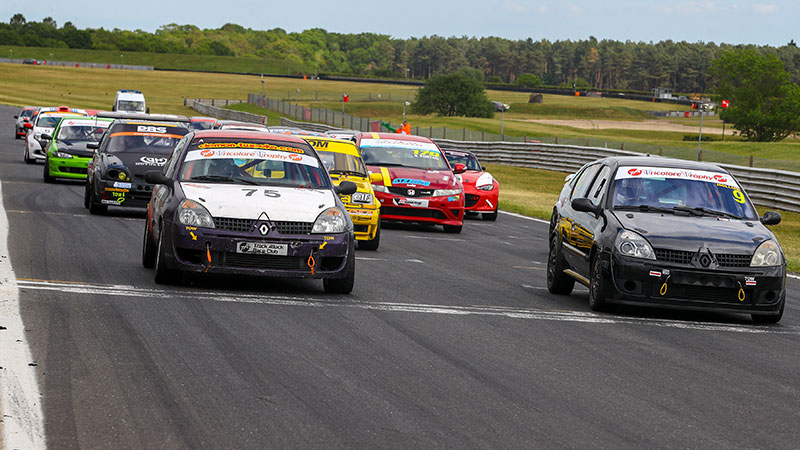 ---
CMMC SOUTHERN TINTOPS AND INTERMARQUES – LOCAL SERIES COME TO PLAY AT BRANDS HATCH
Also featuring as an excellent addition to the timetable is the Classic & Modern Motorsport Club Southern's Tin Tops and Intermarques, both racing separately across both days of action. In the TinTops on Saturday in their 30-minute pit stop race, you're likely to see a vast mix of Honda Civics, Ford Fiestas and BMW 3 Series in the line-up, interspersed with others such as a SEAT Leon, a Citroen Saxo and a Volvo C30 to add a little more variety into the mix. For Sunday's Intermarque races, the spaceframe silhouette race cars you find here are very much akin to those you'd find racing on the short ovals in the National Hotrod scene, only these cars feature windscreens and race on traditional longer circuits. Fittingly for this weekend's Vaux Valves event, no less than 11 cars on the entry lists are Vauxhall Tigra silhouettes, while the rest comprise models such as the Mercedes SLK, Peugeot 206 and even a pair of Ginetta G40s. They will be set for two short, sharp 15-minute encounters around the Indy circuit in what's sure to be a brace of close races.
Scott Woodwiss