INTRODUCING THE 2019 AIMSHOP.COM FORMULA FORD FESTIVAL HEAT SPONSORS
CATEGORIES:
Part of the exciting announcement from our Formula Ford promotion day was the confirmation of our three heat sponsors for this year's AIMShop.com Formula Ford Festival at Brands Hatch on October 26/27. Further to these announcements, here is some more information on the three sponsors and the prizes on offer to participants of each heat:

HEDTEC
Part of Motorsport Events Ltd, HEDTEC supply professional motorsport equipment including helmets and racewear. HEDTEC's range of race helmets are lightweight, attractive and approved to current standards of motorsport in the UK and further afield. HEDTEC strikes a perfect balance of quality products, great value prices and as well as being the number 1 choice for club racers in the U.K. and are used by blue chip companies Silverstone, Goodwood, Aston Martin for their events.
HEDTEC are sponsoring Heat 1 of this year's Formula Ford Festival, with the name of one lucky driver competing in said heat to be drawn to win a brand new HEDTEC GEM (Snell SA2015/FIA 8859) racing helmet. The GEM helmet has a sleek, modern design with the latest visor and air vent systems plus interchangeable ear cup pads for easy intercom fitment. Someone is going to be very lucky indeed!
For more information, visit www.hedtec.co.uk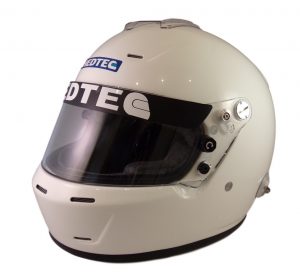 WIZ WHEELS by Les Weller
Wiz Wheels is also part of Motorsport Events Ltd. We had sold the previous wheels since 2003, but needed to drastically up the game with quality and so had to come up with a new product. So 'Mr Wheels' himself Les Weller stepped in and offered to design and build one for us, however, since Les has not been involved in the company that still uses his name for a number of years we had to create a new brand and so Wiz Wheels was born!
What makes it better?
It is more accurate, the rim profile confirms to ETRTONorm for perfect tyre fitting.
It is stronger with double welding, something we insisted upon, this ensures a maximum area for the transfer of cornering loads from the wheel rim to the wheel centre.
The conical nut seating area is vastly superior and it's designed properly for the 60° taper wheel nuts commonly used in FF1600.
Small chamferto back edge of centre hole ensures a perfect fit with all FF1600 hubs.
It is designed and manufactured with no compromise by the number 1 expert in this specialist industry with all new tooling.
Boxed robustly and every wheel has the WIZdecal to demonstrate how thrilled we are to distribute perfect FF1600 wheels.
If you are serious about winning then there is no other choice. Chosen already as the number one choice on Spectrum, Ray and VD/Medina cars.
Wiz Wheels will be sponsoring Heat 2 of this year's Festival, with the name of one lucky driver competing drawn to win a brand new set of wheels for their car. What a great prize!
For more information please visit: www.formula-ford.co.uk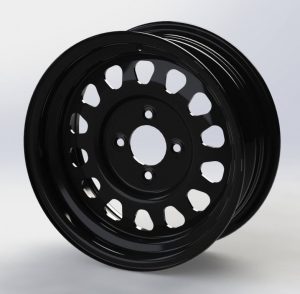 RACEPARTS
Raceparts was founded back in 1970 by Peter Bloore and specialises in both manufacturing and supplying a wide variety of top quality motorsport products. Based in the middle of Motorsport Valley, Raceparts not only operates from their base in South Oxfordshire but also across the Atlantic in Atlanta, Georgia in the USA.
The Raceparts catalogue features a vast array of different motorsport specific components, from fuel and oil systems, drivetrain parts, bearing and rod ends, to hoses and fittings, gauges, lubricants and fluids, as well as steering, suspension and brake parts. Raceparts even deals with products specifically for Formula Student and SAE as well as set-up and pit equipment. Their own brand range of parts and products is produced by their own Racetech Design Ltd company.
Raceparts will be sponsoring Heat 3 of this year's Festival with the name of one lucky driver competing within it to be drawn at random to receive a £500 voucher to spend on anything within the Raceparts catalogue.
For more information, visit http://race.parts/