MAZDAS, MINIS AND MORE READY TO ROCK WITH BRSCC AT SNETTERTON FOR EASTER
CATEGORIES:
Where else would a motor racing fan want to spend their Easter weekend other than trackside with some fine on-track action – because that's where we'll be! We're heading east to the long straights and technical turns of Snetterton in Norfolk, with the full 300 circuit in use on this occasion to host sportscars, tin-tops, sports prototypes and even a spot of endurance racing too – more fantastic variety to satisfy any racing fan's tastes.
BRSCC MAZDA MX-5 CHAMPIONSHIP – FENWICK LEADS THE WAY TO THE 300
The Mazda MX-5 Championship is already known by many to be a very competitive club level series in its own right and with a new champion virtually guaranteed to be crowned this year, 2022 has shaped up to be something special. This was evident at the Silverstone season opener in March, as a different name took victory in each of the three races and six drivers in total reached the podium. Fraser Fenwick and Callum & Jason Greatrex were the winners that weekend with Mike Comber, Sebastian Fisher and Michael Knibbs their podium mates and it's these six that we'll look to at Snetterton to build on their strong beginnings this year. Other names you can't rule out include Steve Foden, Tom Smith, Luke Pullen, Matt Pollard, Adam Craig and many more, meaning Snetterton's long straights will certainly be home to lots of side-by-side battles and slipstreaming aplenty.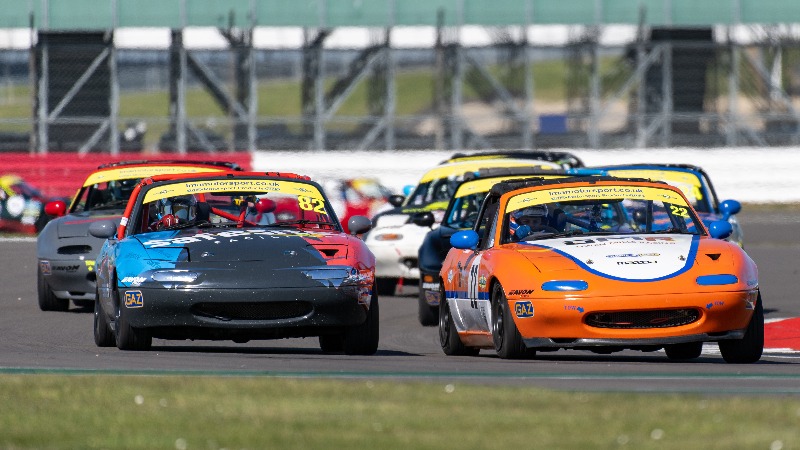 ---
BRSCC MAZDA MX-5 CLUBMAN CHAMPIONSHIP – STORER READY TO CONTINUE TITLE DEFENCE
While there were plenty of newcomers lining up on the grid for the Mazda MX-5 Clubman Championship at Silverstone, one thing remained constant – the pace that defending champion Harry Storer had at his fingertips which took him to the inaugural crown last year. Whether he keeps it up at Snetterton is something of an unknown, as he was forced to miss the rounds here last season due to prior commitments. Matthew Fletcher took both wins that day in his absence, so it remains to be seen whether or not this circuit will be kind to Storer. Drivers who are sure to try and make Harry's life difficult are Rob Greensmith (who also missed Snetterton last season), Kevin Bird, Alan Hawkins, Declan McDonnell, Jon Pethick, Neil Chisnall, the aforementioned Fletcher, Chris Dawkins and Kevin Dengate, whose car took both wins overall at Silverstone in the hands of AB Motorsport team boss Ali Bray. Kevin takes the car over again this weekend, but that wasn't the last time we'll be seeing Ali out on track this season in a Mazda. More on that in a moment…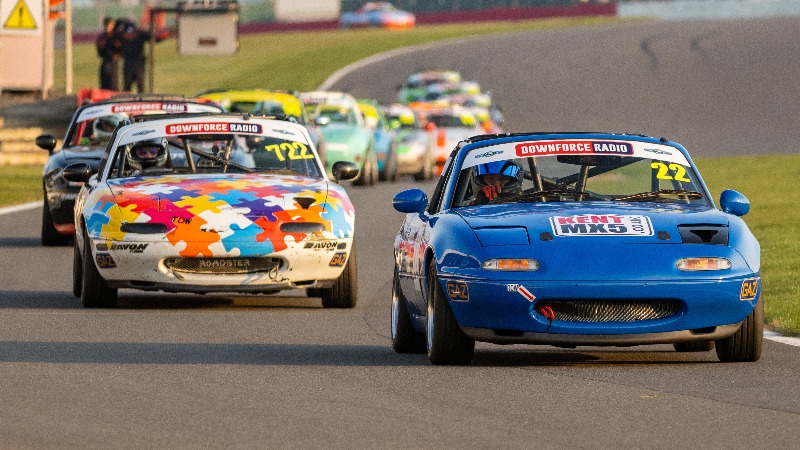 ---
BRSCC MAZDA MX-5 SUPERCUP – AMOS LEADS PRO, BUT THE CONTENDERS ARE LINING UP
If Aidan Hills were indeed committing to a full season of the MX-5 SuperCup this year, then his eye-watering pace all weekend to take all three race victories on the road at Silverstone would have struck fear into the hearts of every other driver on the grid, the likes of which not seen since either Luke Herbert or Tom Roche were in their prime in the past. But only running as a guest driver as an exercise to advertise the evident pace of the cars he now prepares in the championship, this meant that those behind him battling for 2nd on track were in fact dicing over who took the top score of 100 points from each encounter. Club class convert Richard Amos collected two of them and 2021 race winner Patrick Fletcher claimed the other, and it's Richard on top in Pro Class heading to Norfolk this weekend with the consistently scoring Will Blackwell-Chambers and Colin Bysouth currently on his tail. But that's only a small selection of the vast number of drivers that need to be kept an eye on as potential podium finishers, never mind in contention for the win too. There's Adam Bessell, James Cossins, John Langridge, Michael Knibbs, Declan Lee and Mk3 newcomers Jack Brewer and Nic Grindrod. Plus, remember we mentioned Ali Bray earlier? Well, he's purchased a Hills Motorsport prepared Mk3 and after getting a taste for MX-5 racing again, has decided to opt-in for the rest of the SuperCup season. Given how quick he was in the Mk1 at Silverstone, perhaps he's looking to put the rest of the Pro grid on notice. Stephen New, Bruce Robinson and Kevin Brent will also be looking to hold their advantages in the Club class as the current top 3 respectively after Stephen captured both class wins in the opening weekend.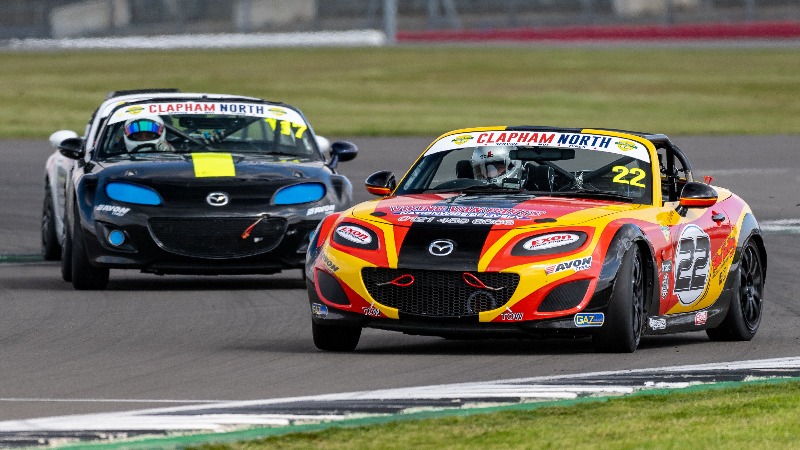 ---
BRSCC MAZDA MX-5 SUPERCUP CLUBMAN – BRAND NEW MK3 CHAMPIONSHIP GETS UNDERWAY THIS WEEKEND
After the success of last year's first-ever MX-5 Clubman Championship with its simple one day, two race format for those who preferred their Mazda racing in a shorter and slightly more cost-effective time frame, the BRSCC decided to look at their Mk3 counterparts across the way, with grid sized continuing to boom to new levels and even reaching reserves on a couple of occasions. Therefore, in order to offer a similar experience for those who race an MX-5 SuperCup car, this was the answer – the new Mazda MX-5 SuperCup Clubman championship. The format for this champion is the same as its Mk1 sister championship – the concept of qualifying and then racing twice all on one day. Throughout the season, the SuperCup Clubman drivers will share the grid with the pre-established Mazda MX-5 SuperCup (as they will here at Snetterton) and also with the Mazda MX-5 Mk4 Trophy on a standalone grid. Look out for the first ever SuperCup Clubman drivers amongst the combined Mk3 entry, including David O'Reilly, Simon Fleet, Marshall Glynn, Reginald Vincent and Robert Way.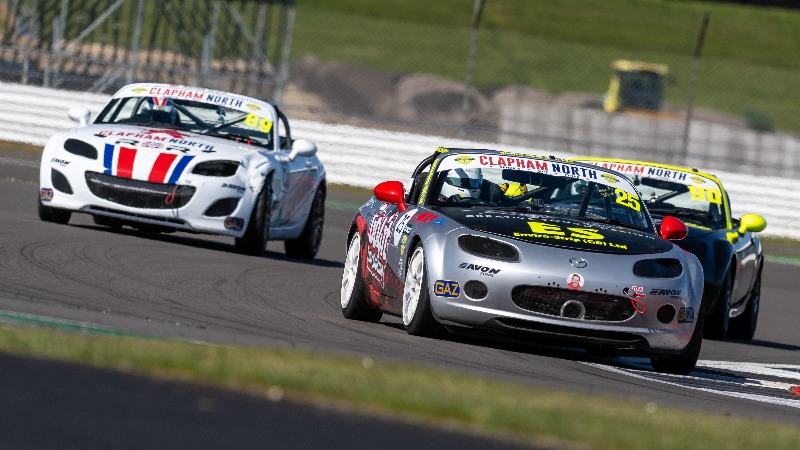 ---
SILVERLAKE C1 ENDURANCE SERIES – A HISTORIC 5-HOUR DEBUT IN STORE WITH THE BRSCC
After much fanfare and anticipation when the announcement was made last year, the BRSCC is excited to see the first race of a brand new partnership take place this weekend. Joining the roster for the very first time in 2022, the Silverlake C1 Endurance Series gets set to begin a new season and its inaugural race running with the Club. For those new to the series, packed grids of identical Citroen C1s compete in long-distance races typically running anywhere between 3 to 5 hours with multi-driver entries and multiple pit stops, with the centrepiece of their season coming at the incredibly popular and much-lauded C1 24 Hour race on the Silverstone GP circuit next month. The grid for this weekend's opening five-hour race is almost a full entry with just over 60 cars expected to take the start, so be sure to settle in and enjoy a historic occasion for the series and the BRSCC!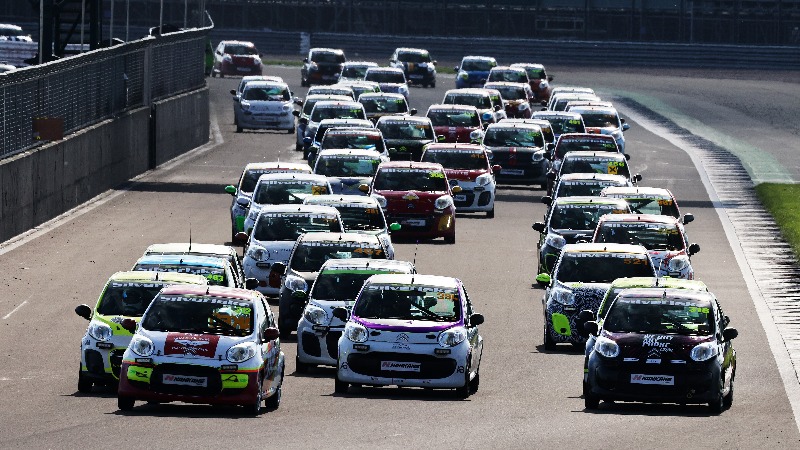 ---
BRSCC CLUBSPORT TROPHY – ANOTHER SUBLIME AND VARIED ENTRY KICKS OFF BIGGEST EVER SEASON
The BRSCC ClubSport Trophy is a series that has grown astronomically since it launched back in 2019 with two full grids for its pilot races. Now three years later, interest and registrations have gone beyond numbers the series has experienced before with more than 80+ drivers and cars signing up to take part at some stage throughout this year. Nearly 40 cars are listed as entered for Saturday's season opener, featuring another excellent variety of machines including Mazda MX-5s, Honda Civics, BMWs, SEATs, Renault Clios and more. Joining the Clubsport Trophy for this race will be cars from two fledgling new series – the Mazda MX-5 Mk4 Trophy which has been seen more than once in the past previously and is now expanding to feature more cars, and the new BMW 1 Series SuperCup race car which is set to make its competitive racing debut at Snetterton this weekend. With a 45 minute race, a mandatory pit stop, five classes of car separated by "true" power to weight ratio and both solo and two-driver entries on the grid permitted, it will certainly provide another exceptional conclusion to Saturday's timetable.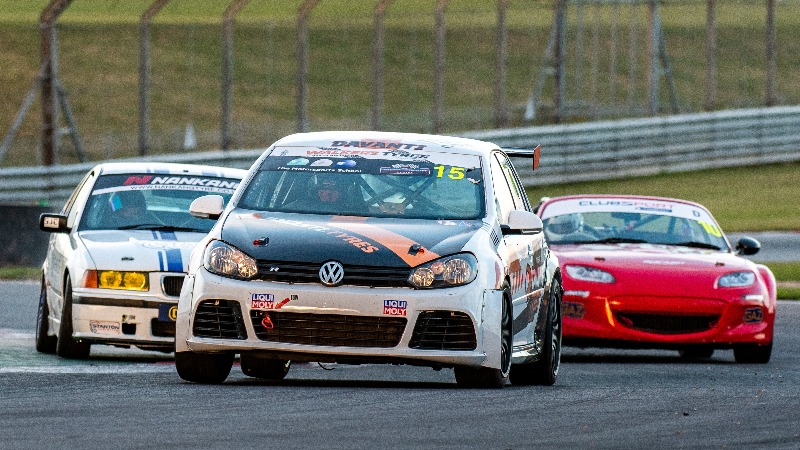 ---
ZEO PROTOTYPE CUP – SPORTS PROTOTYPES TO STRETCH THEIR LEGS IN NORFOLK
2021 saw the debut of the new ZEO Prototype Cup which brought sports prototype racing back to the BRSCC's portfolio for the first time since 2019. The initial three meeting calendar was deemed a success and so the series returns again for 2022 with its schedule increased to four weekends. It begins here at Snetterton for the series' first visit to Norfolk, featuring a grid that provides plenty of variety and quality to the entry. From the evergreen turnout of various Radical models, through to more unique machines such as Richard Chamberlain's CTR 01 and Mike Jenvey's self-developed Jenvey-Gunn TS6, there will be plenty of fast and loud race cars on this grid to cause a bit of a stir on Saturday afternoon!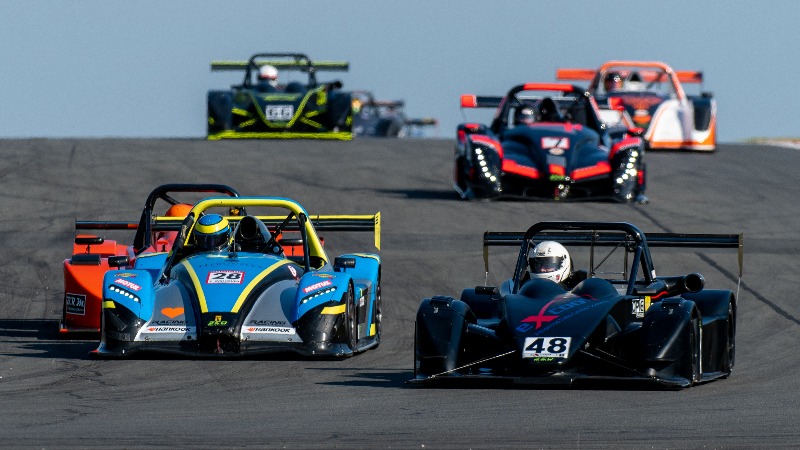 ---
MINI SE7ENS – JORDAN CARRIES OPENING TITLE ADVANTAGE TO SNETTERTON
We're very privileged and excited to have the incredible Mini 7 Racing Club competing with us this weekend, bringing both of their action-packed championships to the paddock as they prepare for their second meeting of the season after they began just a couple of weeks ago at Silverstone.
In the Mini Se7ens, double victory last time out sees former British GT champion and Historic prep specialist Mike Jordan atop the 1.0-litre formula points table, although he was hounded closely in both races by rising star Connor O'Brien, the latter a former Mini S-Class champion himself. Having rolled out of the lead in the second Silverstone encounter, Spencer Wanstall will be more determined than ever to redress the balance, while female racer Jo Polley showed her best form yet in the category with strong runs to 3rd and 4th. Likely to be at the front too will be Joe Thompson who, like Wanstall, has been runner-up in this series in past seasons, with Glen Woodbridge and Darren Thomas also capable of front-running pace.
In the S Class, having wrapped up the 2021 title in his first season in the entry-level class, Michael Winkworth carried on that form into this season's opening two rounds, heading home Damien Harrington on both occasions, with Bens Seyfried and Butler sharing a final podium position apiece. Though the limited-tuning 1275cc S-Class more usually sets off behind the longer-established Se7ens, rapidly increasing entries will see a stand-alone race trialled at the Brands Hatch Mini Festival in August.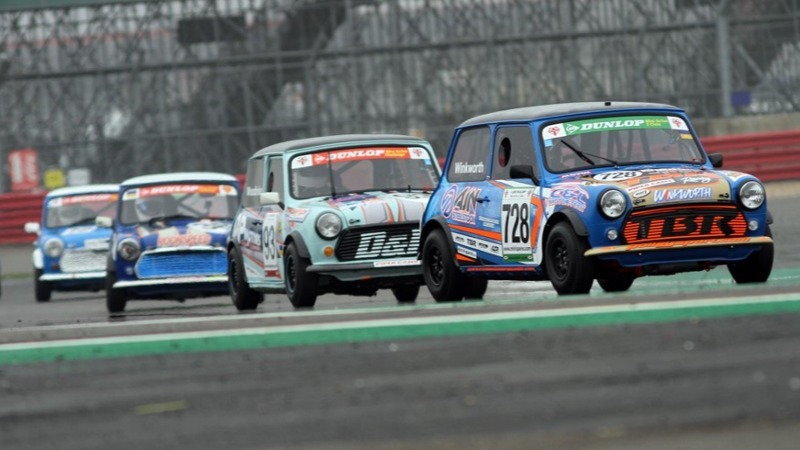 ---
MINI MIGLIAS – NON-STOP ACTION GUARANTEED AS SMITH HOLDS THE INITIAL POINTS LEAD
The more powerful and modified Mini Miglias are in attendance too and like their Se7en brethren, they never fail to entertain and put a smile on spectators' faces whenever they're racing on track. No matter the occasion, these boys and girls really know how to put on a show and provide top class racing – expect no less from them here at Snetterton.
Competition in the power-packed 1.3-litre formula has never been more intense with more than half a dozen topline drivers battling for overall honours. Heading the standings after Silverstone last month is former treble-champion Aaron Smith who took a brace of 2nd places at the Northamptonshire venue behind former double-titleist Rupert Deeth and onetime BTCC champion Andrew Jordan respectively, the latter out to defend his 2021 Miglia title. However, Historic F1 ace Nick Padmore is back out for the first time in over a year and will no doubt be right in the mix, as will the likes of Kane Astin and Jeff Smith, the latter having made the step up in formulas after taking three Se7en class titles in a row.
Sharing the Miglia grid will be several alternatively tuned A-Series examples in the Mini Libre class, with Phil Harvey looking to add a third class title in his 1380cc 5-port machine, while the equally experienced Richard Colburn can be relied upon to wring a good lap time from his 1293 set-up, although Peter Hills' 16-valve example may have the legs on Snetterton's longer straights.