SILVERSTONE LOCKED AND LOADED TO KICK OFF 2022 BRSCC SEASON
CATEGORIES:
It's March of 2022 and that can only mean one thing – the start of a brand new racing season is upon us! After two years of delays and disruptions thanks to the pandemic, the British Racing & Sports Car Club is all set to get back to something of a normal racing calendar for a new year, which sees it make its first stop at the home of British motorsport, Silverstone. The International circuit with the Wing building and pit complex is the layout chosen to host the Club's first event of the year and there are plenty of packed grids, top drivers and exceptional championships and series on the bill to kick things off. Let's dive in…
MAZDA MX-5 CHAMPIONSHIP – A NEW CHAMPION BECKONS
Where better to start the preview of the weekend than with the ever-bustling and busy Mazda MX-5 paddock, where there will be three of the four (yes, four!) championships running this year beginning at Silverstone. The Mazda MX-5 Championship looks set to be as popular as usual, especially with a near-capacity grid set to turn up. Last year's title battle went right down to the final rounds at Brands Hatch, where Oliver Allwood took the crown he'd been searching for some 8 years to obtain since he began in the championship. All the top three are not present on the entry list at the time of writing (Jack Brewer having moved on to the MX-5 SuperCup and Brian Trott absent at this moment), so what it now means is that there's another scenario that will practically guarantee a brand new champion. In terms of front runners to inherit the crown, names that have to be included are Mike Comber, Michael Knibbs, Steve Foden, Jason Greatrex, Sebastian Fisher, Oliver Graham and Frazer Fenwick. They are the known quantities, but there could be others that have the potential to step it up a notch and join them – this one will be fascinating to watch play out before our eyes.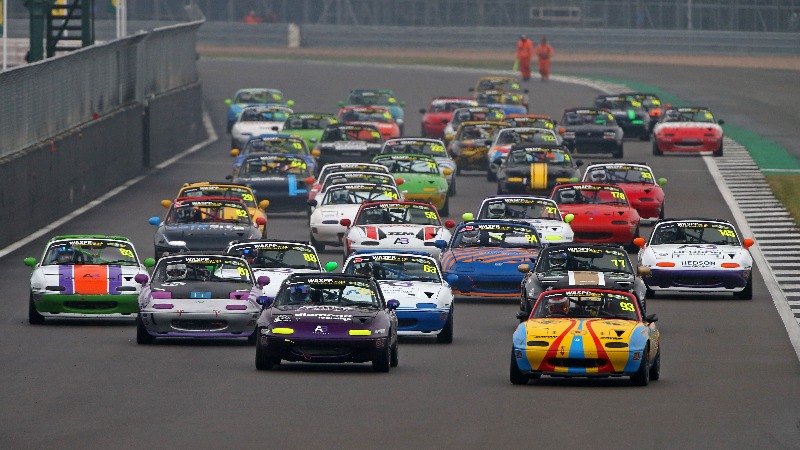 MAZDA MX-5 CLUBMAN CHAMPIONSHIP – DEFENDING #1 IS HARRY'S GAME
There are more Mk1 MX-5s where they came from, as we get ready for the second season of the Mazda MX-5 Clubman Championship, which runs over one day with qualifying and two races. This has inspired many brand new drivers to get involved, but some of the usual suspects are back in action once more. Most notably, there will be a car with the #1 present as defending champion Harry Storer has elected to come back and defend the first-ever MX-5 Clubman title once again. Having laid the strong foundations of his success early in the 2021 season, Harry's consistency until the end helped him maintain the large point lead he'd built up, and as he's locked in for another full campaign, expect him to want to build on that by taking more race wins. His competition may have something to say about that, especially when both Rob Greensmith and Kevin Bird are back to try and improve on 2nd and 3rd in points respectively. Alongside them, there are quite a few names that would like to throw themselves into the mix, and we expect Declan McDonnell, Marcus Bailey, Neil Chisnall, Kevin Dengate, Charles Boniface, Matthew Fletcher, George Grant and Chris Dawkins all to be jostling up at the front to try and occupy Storer's throne.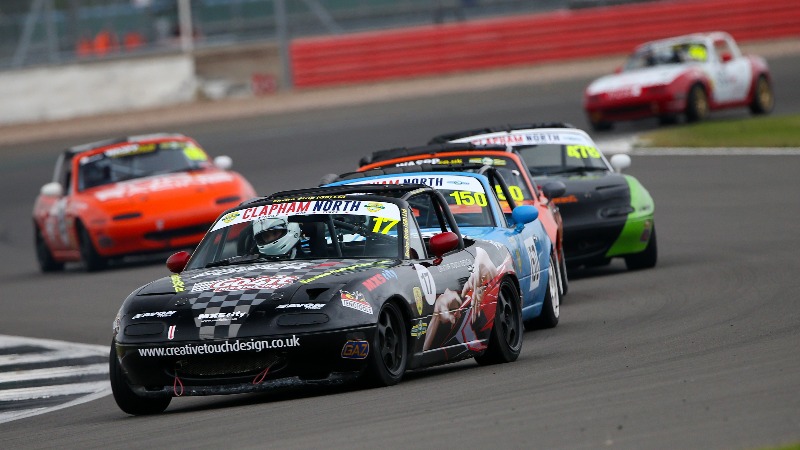 MAZDA MX-5 SUPERCUP – IMPOSSIBLE TO PREDICT!
And then we turn to the Mazda MX-5 SuperCup and honestly, where do we even begin? For a start, this too looks likely to be a near sold-out grid for the season opener, if not completely and not just that – the quality of this year's entry is simply mind-blowing. What makes it even more potent is that both two-time defending champion Samuel Smith and consistent front runner and championship contender Jack Harding have both chosen to move on to new ventures, which yet again means that the Pro Class championship title will effectively be vacant again and it'll be someone new that inherits it from Smith. But the biggest and probably the toughest question to answer will simply be this – just who is it going to be? Not even we can make a solid call as there are so many fast names here, that choosing anyone as a safe bet is impossible. Just try to pick someone out from this lot – James Cossins and Patrick Fletcher are the two highest-placed 2021 drivers that make a return, and so do Declan Lee, John Langridge, Brayden Fletcher, Adam Bessell and Will Blackwell-Chambers. Plus, Richard Amos is also back on the grid, but now switches to Pro Class this time given his incredible pace as a Club Class driver last year. Then there're returning drivers like Colin Bysouth (a former race winner himself) and some formidable new ones like Mk1 MX-5 title contender Jack Brewer, former Pickup Truck Racing front runner and 2021 CityCar Cup champion Nic Grindrod and BMW Compact Cup race winner Tom Griffiths. Just how do you select a standout favourite from that dozen? Try your best, because we honestly can't!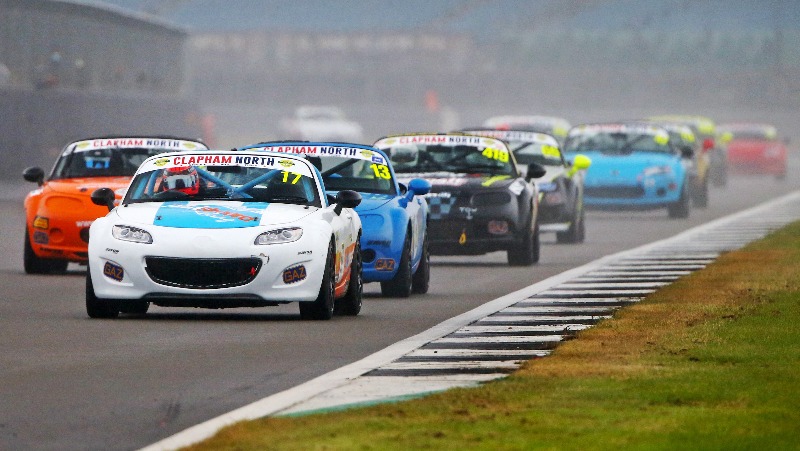 FUNCUP ENDURANCE CHAMPIONSHIP – CAN UVIO MAKE IT TWO-VIO IN A ROW?
Let's step away from Mazdas and take a look at what else is competing across the weekend elsewhere. The opening race of the new FunCup Endurance Championship season will dominate Saturday afternoon with the first four-hour race of the year. This will be the first time since 2017 that FunCup has raced on the International layout having more commonly used the National circuit in recent years, and back then it was PW Racing (also known as Team Trooper) that was victorious that day. The highest placed team from that race which continues in the championship to this day is Neil Plimmer's PLR Racing (known at that time as Team Honeywell), and they'll be hoping their 2nd place five years ago holds them in good stead for this year's return to The Wing. Another certain front runner will be defending champions UVio/Hofmann's Lotus with "Farquini" and Fabio Randaccio back in the driver's seat with the #1 once again, as well as 2020 champs Team Olympian with Kristian Rose and Chris Dovell, Team Viking with Mark Holme & Nick Nunn, and the Smeeth family in their Team Greensall car. FunCup races are usually non-stop flat-out action from start to finish, so if you've never seen it before, this championship may surprise you.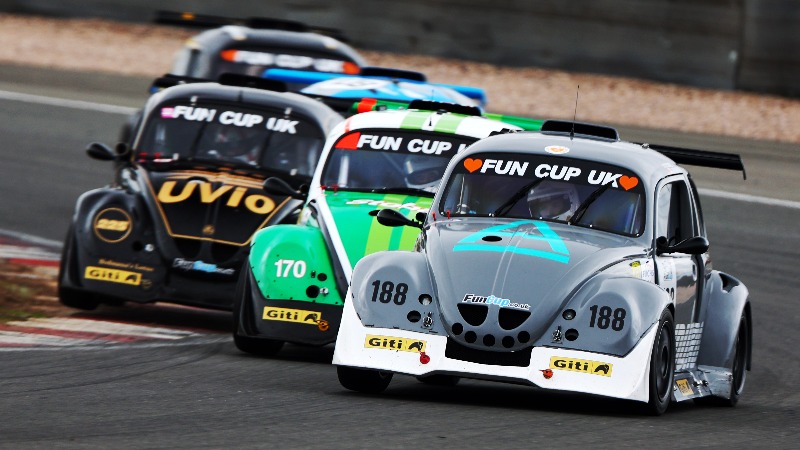 NATIONAL FORMULA FORD CHAMPIONSHIP – YOUNGSTERS GUN FOR TOP GB4 PRIZE
The end of 2021 helped spark something of a major revival in interest for the evergreen Formula Ford category, especially the incredible 50th Formula Ford Festival at Brands Hatch at the end of October that saw Jamie Sharp take the Neil Shanahan Trophy and write his name into motorsport history. Thankfully, Formula Ford continues to ride the crest of that wave as the Avon Tyres National Formula Ford Championship gets set to embark on a brand new season, and there's a plentiful mix of old and new faces involved. For one, Jamie Sharp is back to go for National glory, along with other top names from last season including Colin Queen, Lucas Romanek, Andre Lafond and another part season from Rory Smith too. Add in newcomers like Murray Shepherd, Tom Nippers, Brin Kinch, Shawn Rashid and Gabe Tesch, as well as experienced drivers like David McArthur and Davide Meloni and you've got the prospect of a very interesting first weekend. Plus, as was announced a few weeks ago, the top three placed teen drivers in the Pro Class at the end of the season will go forward to a winner-takes-all prize shootout, where the chosen driver will receive £20,000 in prize money to use towards a season in the new GB4 Championship in 2023. So it's all to play for this year!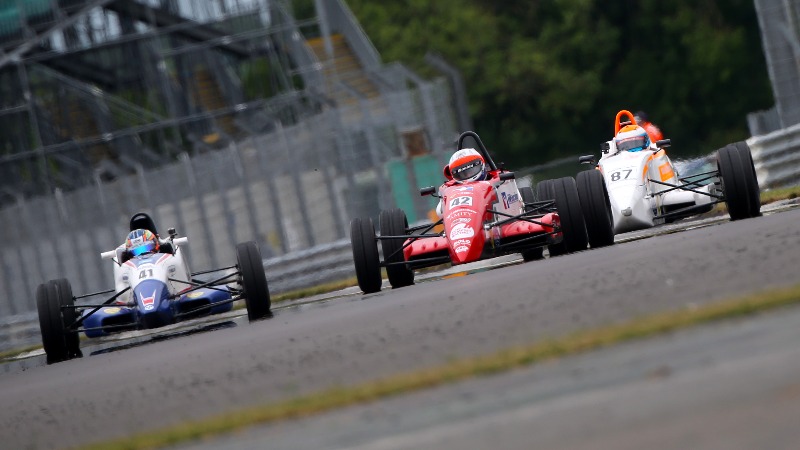 MODIFIED FORD SERIES – BEST OF THE BLUE OVAL OUT IN FORCE
Over the off-season, the Modified Ford Series won three awards and it's no surprise why – just taking one look at one of their packed grids from 2021 gives you the answer. Thanks to the efforts of series coordinator and racer Paul Nevill, 2022 looks set to be a season like no other for the fledgling series which is dedicated to all things Ford. After an amazing previous 12 months, the Modified Fords are back in force this time as Silverstone welcomes them on track. This will be another entry that is due to be at near capacity with a line-up that's certain to feature a healthy and fascinating mix of Ford models, including Sierras, Escorts of many generations and specifications such as Mk1s, Mk2s and Cosworths, Fiestas, Focuses, Capris, Pumas and more. Every grid in this series always looks spectacular, and their 2022 season opener should be no exception.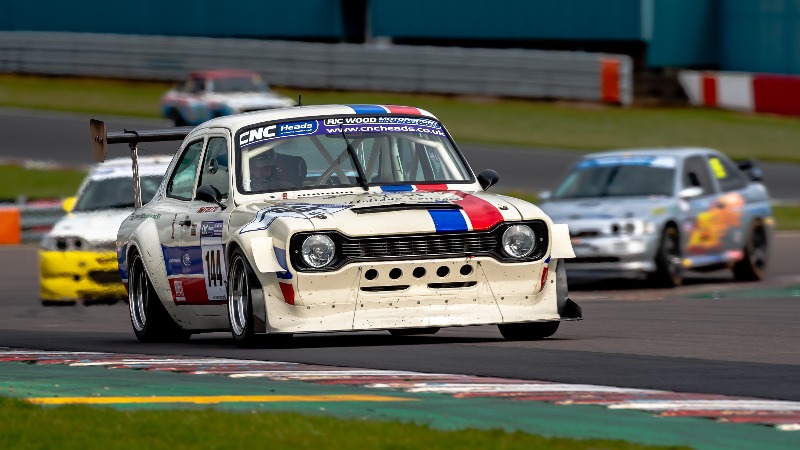 CLASSIC & MODERN MOTORSPORT CLUB SOUTHERN – A TRIP TO NORTHAMPTONSHIRE FOR SALOONS, TINTOPS AND INTERMARQUES
Also supporting this weekend's BRSCC opening meeting of 2022 will be the Classic & Modern Motorsport Club's Southern division, which brings three series to play on the International circuit – the Super Saloons and TinTops sharing a grid together, along with standalone races for the Intermarques. Super Saloons and TinTops will be pretty much what it says on the tin, with many cars such as Ford Cosworths, BMWs, Mitsubishi Evos, Civics, Peugeots and more expected there, while the Intermarques will feature cars that very much resemble those seen on the National Hot Rod short oval racing scene, only with windscreens and racing on longer circuits. They will be a welcome complement to the rest of the timetable!