The BRSCC's final race event of 2021 takes place at Donington Park in early November and after another incredible year of racing given the ongoing global circumstances, it's all set to conclude here for the off-season begins for the winter.
It's been another competitive year of action in the FunCup Endurance Championship and it all comes to a close here at Donington Park this coming weekend. Given their form over the course of the season, UVio/ Hofmann's Lotus are on course to claim another title with a 38-point lead with MakeHappen Racing and DespatchBay Express chasing them down in a bid to try and halt their celebrations. A double win last time out at Oulton Park for "Farquini" and Fabio Randaccio, taking their tally to six our of eight races this year, will have been rather ominous for their chances here, although the above teams plus outgoing champions Team Olympian, Team Viking and more will be looking to give them a challenge as another exceptional FunCup Endurance season concludes.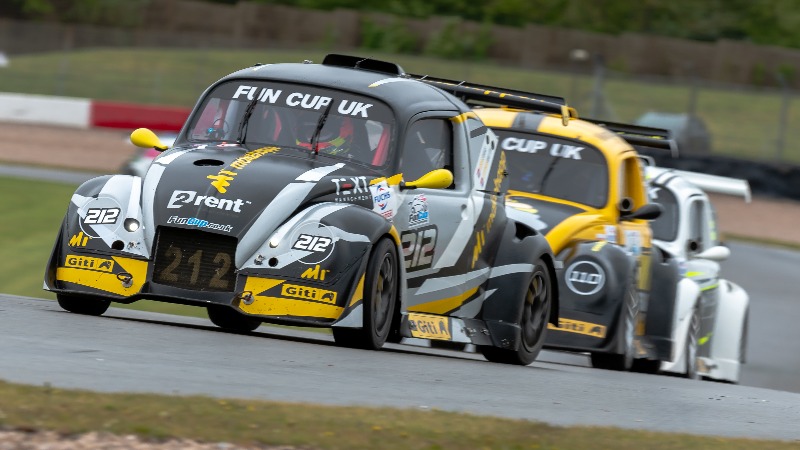 The ETSL ST-XR Challenge contests its final rounds of 2021 hereafter what will surely have been one of the best seasons in recent history. More than 40 drivers are expected to have raced across the year and now it all comes down to the last races of the campaign to decide who walks away with both the overall titles and any of the five class crowns also set to be decided. An excellent entry of Fiesta XR2s, Escort XR3is and Fiesta ST150s is expected to round off the year and on a circuit like Donington, the racing is expected to be as good as any seen throughout 2021 from the championship, if not better! It looks set to be a three-way shootout between Mike Blackburn, Chris Jones and Lee Bowron for the overall title in the STs, while Simon Robinson is odds on to finish the season as top XR runner too, so this will be an exciting conclusion to what's been a mega year for the championship!