Leave a Comment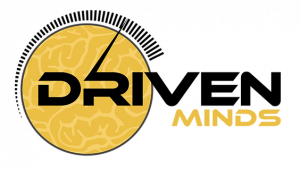 BRSCC Teams up with Driven Minds to break the stigma of Mental Health in Motorsport and to support club members, competitors and volunteers.
The British Racing & Sports Car Club is proud to announce a new association with Driven Minds, a nonprofit organisation which has been set up to raise awareness of mental health in the motorsport and automotive industries, and which offers a first point of contact to anyone seeking a gateway to mental health support and information.
Driven Minds mission is to promote a safe and open space for people to access help from charities and professionals in their time of need, and they do so in an open, approachable and confidential manner. Having involvement themselves in the motorsport industry, Driven Minds representatives recognise that our sport isn't always about glamour and winning, and that sometimes things happen that may be difficult to process or come to terms with. It can be times like this that members of the motorsport community may feel the need to seek support from others that have an understanding of the unique world of motorsport, and Driven Minds are on hand to offer that listening ear.
The Driven Minds team can be contacted by anyone in the racing industry through the contact details shared below, whether drivers, marshals, race officials or volunteers. Their representatives will also be in attendance at selected BRSCC future events and they are happy to be approached in person at any time. They can also be contacted at events by approaching any BRSCC staff member. Between events, first contact can be made confidentially through their Instagram or Facebook pages, or by dropping them an email.
IG: @drivenmindsuk
Email: drivenmindsuk@gmail.com
Website: https://shorturl.at/isPS4