Now we're heading into the closing stages of the 2022 BRSCC season, the summer has made way for the early stages of Autumn, so for many championships and series, the end of the campaign is on the horizon. Making our second visit of the year, Croft Circuit in North Yorkshire hosts a selection of tin-top championships, plus the next instalment of the excellent C1 Endurance Series as they too head towards the end of their first BRSCC season.
---
SILVERLAKE C1 ENDURANCE SERIES
In what's undoubtedly being seen as a successful first year alongside the BRSCC, the Silverlake C1 Endurance Series, run by the C1 Racing Club, has provided great entertainment wherever it's touched down throughout the 2022 season. The racing has proven to be incredibly competitive and unpredictable, with a winner never guaranteed until the final minutes of a race in what always becomes a nail-biting contest.
Aside from the Silverstone 24 Hours, all of this year's race-winning squads are out on force this time at Croft this weekend – Ardcor Modelmakers took the opening spoils at Snetterton back in April, followed by CSC Racing who captured the win in the special "into the night" race at Anglesey in June. The previous two encounters at Donington Park and Brands Hatch have seen the same squad climb to the top step both times, with Team Trojon coming out as victorious on both occasions after qualifying well and then playing the strategy game to perfection. With Trojon the in-form team, everyone else will look to unseat them, and there are some strong squads who haven't yet been winners who will push hard to change that.
Emax Motorsport brings three cars to beat the opposition with one of them this time at long last after coming close on more than one occasion, while single-car efforts from MLP Developments, Quattro Formaggio and Baycon Racing with Liqui Moly have been consistently running up towards the head of the pack this year, meaning that their time on the top step must surely come soon. Other multi-car squads to look out for include Team HARD, JW Bird Motorsport, BPC Tuning and AASP Motorsport, each bringing a pair of C1s in the quest for a strong finishing position. With 37 teams set to line up at the time of writing, track position will once again be key with another busy combined 6 hours of racing in store, with a three hour race taking place on each day.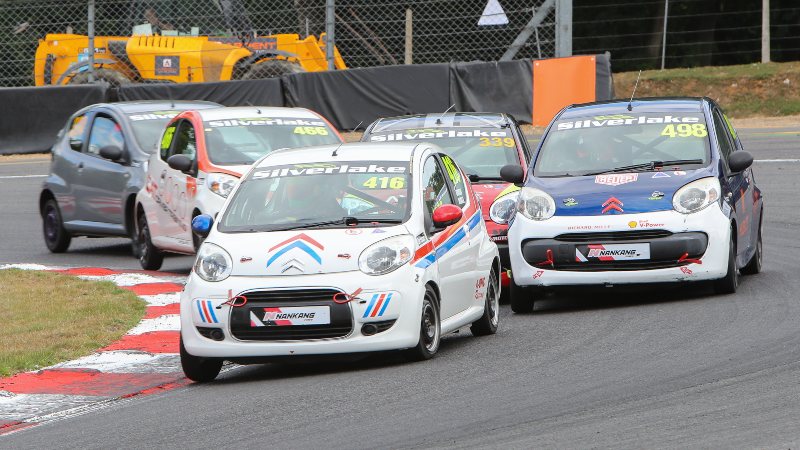 ---
NANKANG TYRE CITYCAR CUP
Now reaching the end of its second full season of competition, the Nankang Tyre CityCar Cup is proving to be a much closer contest for the title this season compared to the domination of 2021 by the highly experienced Nic Grindrod. Instead of one driver running away with an unassailable lead, instead we have a healthy four-way scrap for the title with just two weekends left to run in the 2022 season.
If you'd taken the form from early in the season, you'd have been forgiven for thinking that the Bliss brothers Richard and Stuart were set to run away with proceedings at the head of the pack and take all the glory in their pair of Toyota Aygos. While that may have seemed the case from the outset, their nearest rivals have kept them honest and even got the better of them for race wins as the rounds have progressed. Both Andrew Dyer and Elliot Lettis have claimed six victories between them, while the Blisses have taken the other half dozen for themselves and with two meetings left, the battle is nicely poised with 16 points separating the four drivers on dropped scores. It means that one small slip from any of them in the final six races could set them back significantly and derail their championship charge.
It's looking just as finely poised in the fight for the first-ever Student Motorsport Challenge, the new contest within the main championship for 2022 and beyond for colleges and universities to race against each other and to give their students valuable real-world experience working on and preparing race cars as part of their studies. East Surrey College heads their respective standings 132 points, 21 ahead of nearest challengers MET Motorsport in 2nd place. College Gwent's Blaenau campus is currently 3rd, but watch out for the fast-moving Oxford Brookes team as they rocket up the table after their recent strong form since joining mid-season. This included a first SMC win at Cadwell Park last time, so expect them to be in the hunt for more this weekend.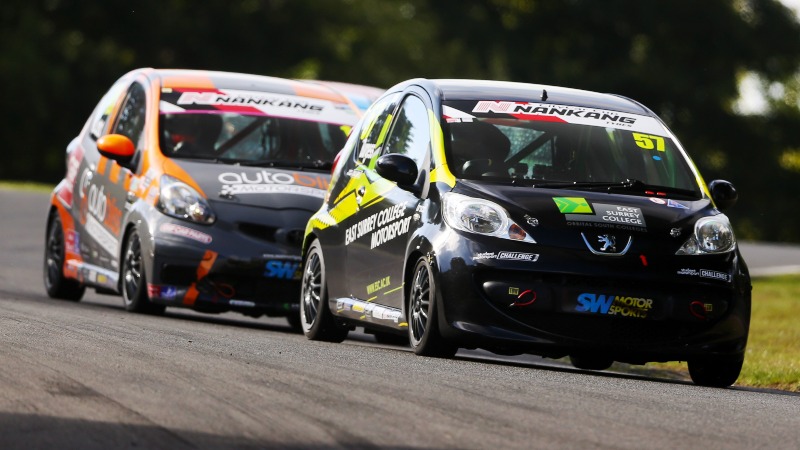 ---
VINYL DETAIL ST-XR CHALLENGE & CIVIC CHALLENGE
The Vinyl Detail ST-XR Challenge has had another competitive year at the head of the pack and as the championship now moves onto another of the favourite Northern venues in Croft, Michael Blackburn's lead in the standings is still under threat from those doing the immediate chasing behind him. Three more races in North Yorkshire will help us find out whether Mike takes a step closer to the title or whether his rivals continue to eat away at his advantage.
While he scored a win and a second place at Cadwell Park, Blackburn also had to suffer a DNF after getting caught up in an incident in the third race which ultimately led to his disqualification. This will have had a knock-on effect for the drivers behind him in the standings, especially the likes of Sam Beckett, Chris Grimes, Mark Blunt and Matthew Pimlott who will all have made gains as a result. It looks incredibly close on dropped scores for 2nd at the moment with just six points separating Blunt, Grimes and Beckett respectively, while Blackburn's lead currently sits at 36 points.
All of the above bar Grimes are on the entry list at the time of writing, while defending champion Chris Jones also makes another appearance after choosing to miss Cadwell. His pace is usually formidable any weekend he's around, as was proven at Donington Park where he collected two wins. He will wish to gather as many points as possible to climb a place or two higher in the standings come the end of the meeting. Along with many more regulars on the grid, also keep an eye out for Ashley Gregory, who makes her ST-XR debut this weekend with Tensport Performance. Having graduated from the junior racing ranks Ashley makes her first appearance in an ST150 and will be keen to impress against the established names.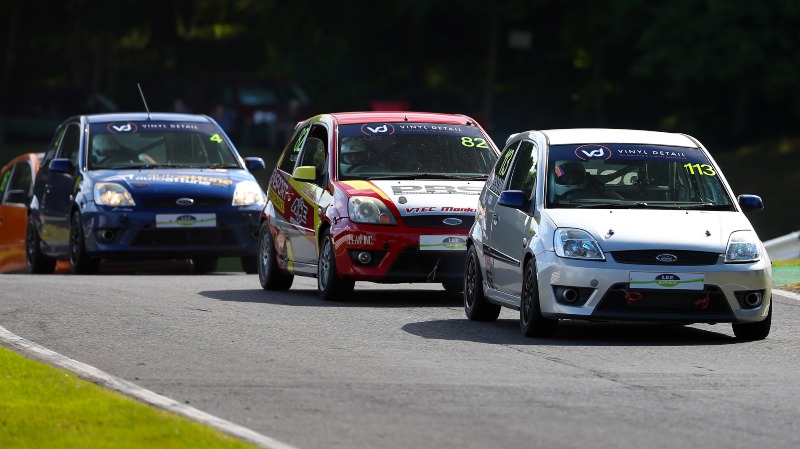 Sharing the grid once again will be the ever-developing Civic Challenge spearheaded by series creator Jon Peerless, as he brings eight potent Honda Civic Type Rs into the line-up too. Along with Jamie Lewthwaite, Nick Charlier, Matthew Stenning and more. Expect the Civics to set the outright pace, but picking a favourite from this octet might be trickier than it seems.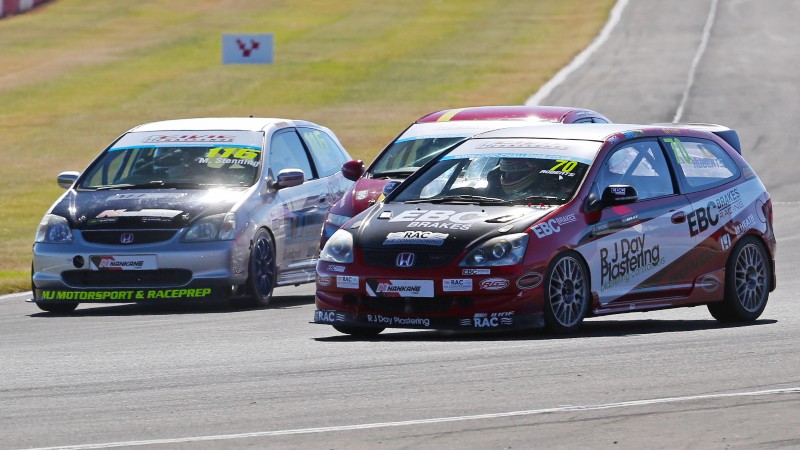 ---
TRACK ATTACK RACE CLUB 
Always bringing a healthy mix of cars to its race weekends, the Track Attack Race Club heads to Croft with another concoction of cars from France, Germany and Japan to populate its grids once more. While each of the respective sub-series will compete against themselves, they will also be embroiled in battles for overall positions, making it a perfect showcase for different marques and models to match themselves against each other.
The Nippon Challenge appears to be the home of the Mazda MX-5 on this occasion with four ND models out in force driven by Paul Roddison, Andrew Pretorius, Jeremy Shipley and Joe Jacob as the class' sole representatives. There's a much larger contingent contesting the Tricolore Trophy for French cars, with this cless heavily populated with Renault Clios as expected. No less than seven are on the grid including familiar names like Tony Hunter, Robert Buckland and David Mycock, but the incredibly potent little Renault 5 GT Turbo of David Clark  always springs a surprise and could well show them up. Amongst an additional sprinkling of Citroens, there are also the usual contenders making up the 206 GTi Production Cup within the entry too.
For German fans, the Deutsche Marks Cup will race hand in hand with the Classic VW Cup, with the VWs featuring regulars like Ken Lark's Corrado, Donald Dewar's Golf GTi, Tim Moll's wonderful Mk1 GTi "Berg" spec machine, and the lone SEAT Leon SuperCopa driven by ex-Fiesta racer Nick Sanderson among others. A group of Mk1 Audi TTs will support them, with Philip O'Halloran, Rick Lees and Harry Scott due to pilot these.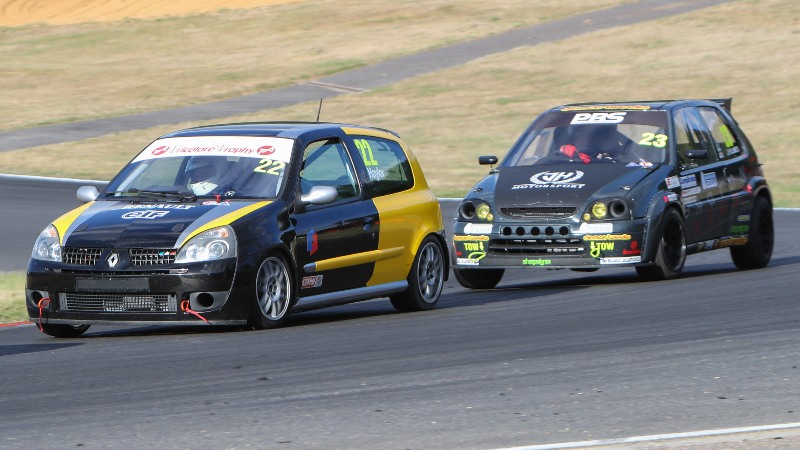 ---
MG CAR CLUB COCKSHOOT CUP
Making a guest appearance on the Croft timetable this weekend will be one of the stalwart championships that run as part of the MG Car Club's motorsport activities – the Cockshoot Cup. With four classes represented within the championship that provide a home for a wide variety of MG models and specifications, there's sure to be a great mix of cars on display here too, catering to both modern and classic machines that adorn the MG badge.
Class A has all three of its drivers out in force this time with Rhys Higginbotham, Andrew Greenbank and Leon Wignall ready to lock horns in their trio of ZR 160s, while Class B will see old versus new with Colin Stubbs' ZR facing off against David Morrison's MG Midget in their own battle. A pair of MG ZS's driven by Karl Green and David Greenbank will be ready to rumble against David Coulthard's MGF Cup car, and Class F also features three more MGFs in the hands of Chris Greenbank, Phil Rigby and Paul Rigg.
Scott Woodwiss