After venturing to Silverstone and then Snetterton, the British Racing & Sports Car Club has elected to continue its epic start to the 2023 season a little closer to home this weekend, as just 20 minutes up the road from its HQ office in Kings Hill, it descends on Brands Hatch's Indy circuit with more championships and series ready to pick up where they left off from last year. Alongside a couple of old favourites, there's also some brand new additions making their debuts, plus one paddock that's already heading into its second weekend of competition.
---

GAZ SHOCKS MAZDA MX-5 CHAMPIONSHIP
Despite being teed up as the definitive pre-season favourite before the Silverstone season opener in the GAZ Shocks Mazda MX-5 Championship a few weeks ago, we're not sat here stating that Steve Foden domainted all three races and heads to Brands Hatch with a commanding championship lead. A fuel line issue put paid to that before the start of Race 1 and this saw him battling back through the field for the rest of the weekend, and battle he did as he still managed a 2nd place and a win for his efforts. However, he will begin the weekend down in 17th in points and will hope that a drama free weekend helps him shoot up the table come the conclusion.
As for the championship leader leaving Silverstone, that's Thomas Langford. His win and pair of 3rd places have helped him extend an eight point lead over Tom Smith in 2nd place, with a further 13 points back to Adam Sparrow in P3. Sparrow in particular has fond memories of Brands Hatch having collected an unexpected trio of 3rd places last year, so he will hope that the form he showed here less than 12 months ago shows itself again this time. Oliver Graham, Adam Craig and Silverstone surprise package Ted Bradbury all come next respectively, all of which proved to be incredibly competitive all weekend. This includes Bradbury claiming an excellent 3rd in his first ever race which he'd started from pole position, and the young karting graduate will hope that Brands Hatch is kind to him too.
Also certain to be in the mix for strong results have to be Luke Pullen and Jack Noller, the latter missing out on the first race last time but also having to scrap his way back to the lead pack just like Foden. Jason Greatrex, Harry Storer, Neil Chisnall and Brad Jones will also definitely be ones to watch in the line-up too.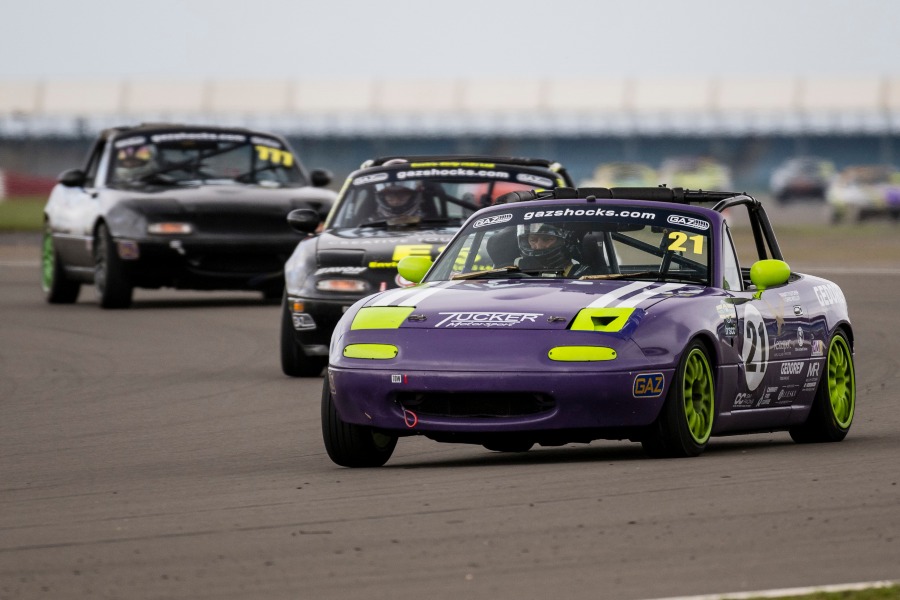 ---

DOWNFORCE RADIO MAZDA MX-5 CLUBMAN CHAMPIONSHIP
Brad Jones certainly laid down a marker to everyone else in the opening two Downforce Radio Mazda MX-5 Clubman Championship races of 2023 at Silverstone, driving superbly to clinch both and score the maximum 200 points to top the points table leaving Northamptonshire. However, it seemed likely that Silverstone would be the only time that we would see Brad competing in the season due to personal commitments taking priority.
However, fast forward to this coming weekend at Brands Hatch and Brad's name is firmly on the entry list for this Saturday's next pair of races. That means he'll start the weekend as the one to watch and the one that everyone will have to work hard to chase him down if he turns out to be on the same form as the opening rounds. Closest to him are sure to be Alan Hawkins (who came narrowly close to a first win at Silverstone), Jon Pethick (who lies 3rd in points after a 2nd place at Silverstone including a fastest lap), Michael Pearce (whose steady form helped him claim a 3rd place finish last time out) and Jack Warry, who didn't really get a true chance to show off his pace at Silverstone but will wish that this weekend he's a little closer to the podium.
Del Paice, Paul Bateman, Kevin Dengate, Jordan Pimley, Matthew Fletcher and Kevin Bird are all sure to be gunning to run alongside the lead group, especially Fletcher who managed 5th place in the first Silverstone race before he couldn't better and thus starts the Brands Hatch weekend just outside the top 10 in 11th. He's a proven race winner in this championship and will need to make sure his efforts in qualifying are solid to stand a chance of being in the hunt for victory this time too.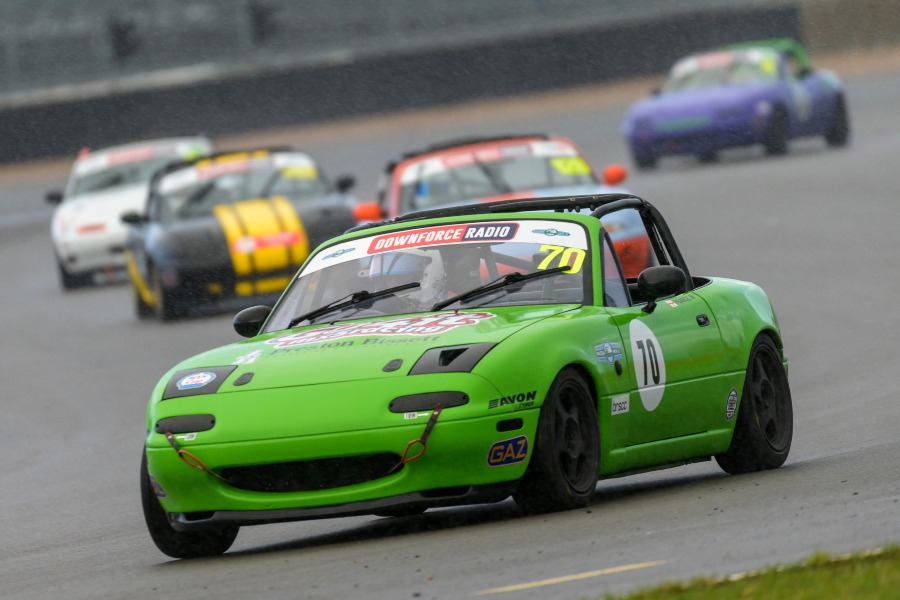 ---

CLAPHAM NORTH MOT MAZDA MX-5 SUPERCUP
If the form book from the opening Clapham North MOT Mazda MX-5 SuperCup is anything to go by, then it looks as though Aidan Hills is the man everyone is going to have to chase all season long. Mimicking the feat he achieved on the Silverstone International circuit in 2022 when he was a guest driver, he did the same on the full GP circuit just a few weeks ago to lead the Pro Class championship heading to this weekend's rounds at Brands Hatch.
It wasn't entirely as easy as just taking all three race wins, as the rest of the pack were right there around him giving plenty of attention and pressure. Nonetheless, Aidan managed to absorb it all and pick up 300 points, giving him a nine point lead as the championship now moves on to Kent. Hills also took wins as a guest here last season too, albeit that time the competition were right on his tail all the way and he had to battle through to the front on more than one occasion.
Defending Pro champion Will Blackwell-Chambers got his title defence off to solid start with two podium finishes and a 4th place and proved his pace has stepped up to keep the competition at bay and in his sights too. Tom Griffiths' second SuperCup season has started strong too, as has that of Ali Bray, James Cossins, Nic Grindrod and Jack Brewer, plus newcomers and former Mk1 champions Oliver Allwood and Joe Wiggin. Add in Richard Amos, Patrick Fletcher, Simon Baldwin and more and the Pro class battles at the head of the field are set to be just as entertaining as they were at Silverstone
For the Club class, Robert Way's trio of podiums including a class win have helped him lead their respective standings by ten points from Kamal Kalsi and Will Powell, but they're expected to have competition again from Clive Powles, Stephen New, Bruce Robinson and Adrian Burge as they scrap for internal class points too further down the field.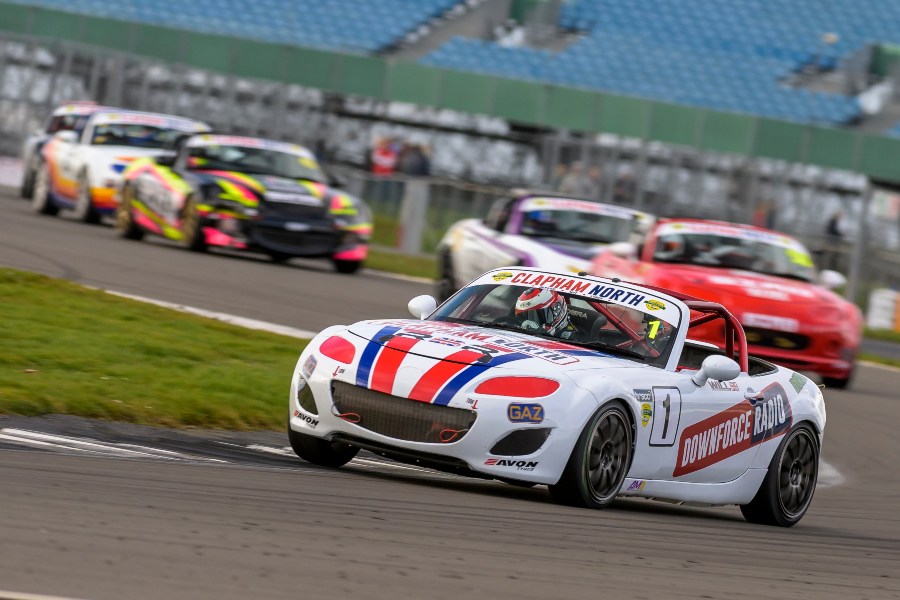 ---

FUN CUP ENDURANCE CHAMPIONSHIP
It's a championship that never fails to provide brilliant entertainment from start to finish and it's now ready for the 2023 season to get underway. The Fun Cup Endurance Championship heads to Brands Hatch this Saturday with the first four-hour race of the year ready to rumble.
The defending champions GCI Racing are not present on the entry list for this weekend's opening race, which certainly opens the way for any of the former champs entered or even a brand new race-winning team to come forward and start 2023 in the best possible fashion. This include multiple time champions UVio/ Hofmann's Motorsport with "Farquini" and Fabio Randaccio, plus the complete reunification of Team Olympian's title winning trio as Kristian Rose and Chris Dovell are again rejoined by Riley Phillips, both teams well versed in the art of winning FunCup races. The slightly renamed Team Viking & Ursus Capital Racing are also proven victors too and are expected to be in the hunt, as will be Team ShireGB with the Smeeths on board, PLR Racing and Vapeclub with EDF Motorsports.
Incredibly, only six participating teams are not eligible for the Masters contest within FunCup Endurance for this weekend, which requires at least one driver within a team's line up to fit the criteria of being aged 55 and over. That means it should be even more competitive than it has been in previous seasons and that it may end up being a rather unpredictable result right up until the very last round. Saturday's first four hour race of the season will be nothing short of fascinating!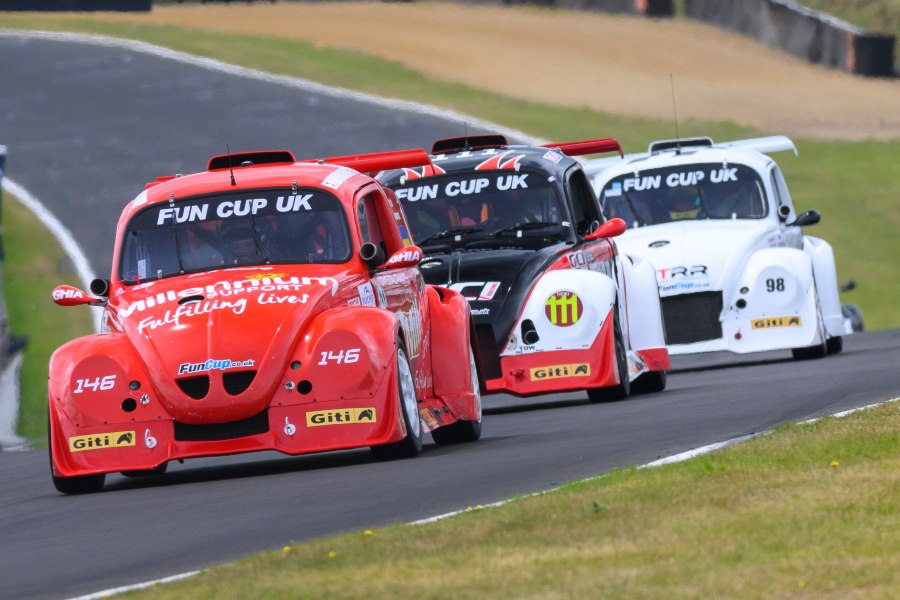 ---

NANKANG TYRE BMW COMPACT CUP
As had been the case at the conclusion of the 2021 edition, the defending champion in the Nankang Tyre BMW Compact Cup has chosen to move now with Mikey Doble now making the big leap to the BTCC in 2023. The gap left by Mikey now needs to be filled once more and with the start of a brand new Compact Cup season beginning this weekend at Brands Hatch.
While the younger Doble plays out his touring car dream, the older Mike Doble Snr stays on to lead the family line and he'll have ambitions of climbing higher than 2nd place in overall points this season. He will certainly be wishing that his overall pace could help him get closer to an outright race this year, but as ever there's sure to be enough drivers that will make it difficult for him.
Guy Davis was a race winner on multiple occasions during 2022 including an impressive hat-trick at Anglesey and must begin the season as a potential title challenger, provided he's looking to contest the full season. Another who fits that bill is Oliver Faller who is undoubtedly one of the quickest drivers in the field on race day whenever he's in attendance, but he'll need to be more full-time once again if he wants to compete for the championship. Also in the mix should be the youngest of the Doble racing family Joseph who should be more race-ready for his second Compact season, along with Matt Kendall, Matt Flowers, Rudi Macmillan, Gareth Claydon and more.
The BMW Compact Cup usually provides excellent door-to-door saloon car racing every season and we expect the 2023 edition to be no different, as we begin the search for another brand new champion!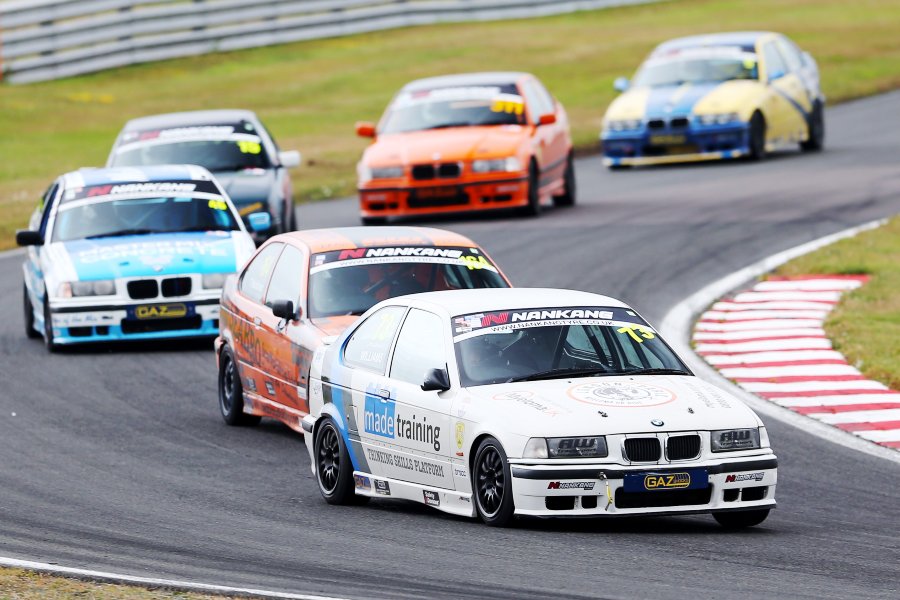 ---

AUDI TT CUP RACING
If there's one new addition to the BRSCC roster over the course of the off season that has raised plenty of attention, excitement and anticipation, it's the brand new Audi TT Cup Racing series. Created by Shaun Woods of SW Motorsports as a new cost-effective way of racing the Mk2 generation of the popular small German sports coupe, the TT Cup Racing Series sees cars all built to identical specification and putting out some 250BHP from their 2.0 litre TFSI engines.
The new series has really caught the imagination of many up and down the landscape of British club motorsport with more than 40 build kits, supplied by SW Motorsports themselves, sold to prospective competitors. Many have been out testing over the last couple of months getting to grips with their new cars and now the time has come this weekend at Brands Hatch to put it all to the test. Now it's time to showcase what these Audi TTs can really do!
To mark the first-ever pair of TT Cup Racing series races, 17 cars are ready and raring to go on this weekend's entry list and many of them are those familiar with racing in competitive series and championship elsewhere in club racing. Top of the pile has to be the formidable former Civic Cup champion and Mini 7 star Lee Deegan, who always appears to be a threat whenever you stick him in something front wheel drive. He could adapt to this new car pretty quickly and the others will have to do so to in order to try and catch him as he could be the one to watch.
Others who have previous experience are sure to use it to the full when trying to get the most out of their TTs. Former MX-5 Compact Cup Masters champ Paul Maguire makes a switch from rear to front wheel drive, while Andrew Dyer swaps a CityCar for the much more powerful Audi as his main ride this year. There's the experienced former MG pair of Ross Makar and Patrick Booth, also two drivers with recent CityCar experience, plus another Civic racer in Max Lewis and more including Ryan Edgecumbe from C1s, Richard Forber from Porsches, newcomer Holly Crankshaw from karting, and Julian Daniel who also has C1 experience coupled with a run in Britcar in a Ginetta.
With many other cars still to be completed and more of them due to continue joining the grid as the year goes on, all eyes will be on the intrepid first 17 names that will set off this weekend to begin the Audi TT Cup Racing series' journey as a brand new club motorsport sensation!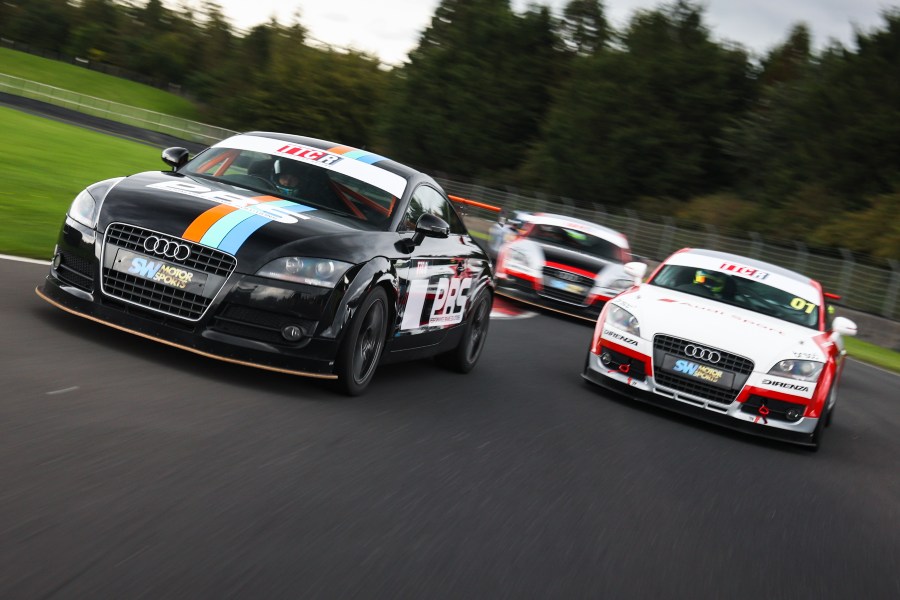 ---

BRSCC EVOLUTION TROPHY
The BRSCC is all about innovation when it comes to the way it goes racing and over the last few months, a bright idea popped into the heads of those behind the scenes. Often whenever a new series or championship is introduced, it joins in as part of another pre-existing formula until it's ready to compete on its own. After a previous couple of attempts in recent years and with more new projects coming to fruition, the question was simply asked: why not create a new series that's dedicated to just that – new series?
Hence the creation of the BRSCC Evolution Trophy – a dedicated development series for new projects and growing series to find a home together to compete at the same time on track with each other. The premise is simple – all series involved remain within the Evolution Trophy until it grows large enough to warrant standalone grids of its own and then once it leaves, another fledgling series takes its place and the process continues.
For the first outing of 2023 at Brands Hatch, three series will be on the grid for the Evolution Trophy – the Cooksport Renault Cup, the Classic VW Cup and the Mazda MX-5 Mk4 Trophy. Drivers in each series will only be competing against those within their own contest, but will still have to look out for those from other series doing the same, meaning you essentially have three races taking place at the same time on track together.
In the Classic VW Cup, key names to watch out for here in this segment of the grid include Ken Lark in his VW Corrado, former Fiesta racer Nick Sanderson in his SEAT Leon SuperCopa, Chris Adams driving his VW Golf Mk4, a Mk5 Golf for Dawn Butcher and an ex- VW Cup Golf in the hands of Simon Tomlinson. In addition, there will also be a pair of Mk1 Audi TTs in the line-up driven by Philip O'Halloran and Harry Scott as they form part of a new Classic TT Cup alongside their VW and VAG counterparts.
The Cooksport Renault Cup was created by Cooksport Performance as a way to bring back a dedicated contest for Renault Clios and Meganes and to give some of their customers more options to get involved and race. Dave Tyson's Gen 4 Clio Cup car looks set to be one of the favourites to win here, along with Richard Clarke in his Finsport-entered car too, while the rest of the entry is mainly populated by Clio 182s and 172s driven by some names familiar to previous BRSCC weekends. These include Tony Hunter, Matthew Hollier, Nick Gwinnett, Frank Pettitt and David Mycock.
Also joining in the fun are three Mk4 Mazda MX-5s as part of the MX-5 Mk4 Trophy, with Ben Taylor back to showcase his abilities alongside former MX-5 SuperCup racer Joseph Ritchie and newcomer Samuel Hicks. Watching these three dice amongst the pack should be fairly interesting to watch too!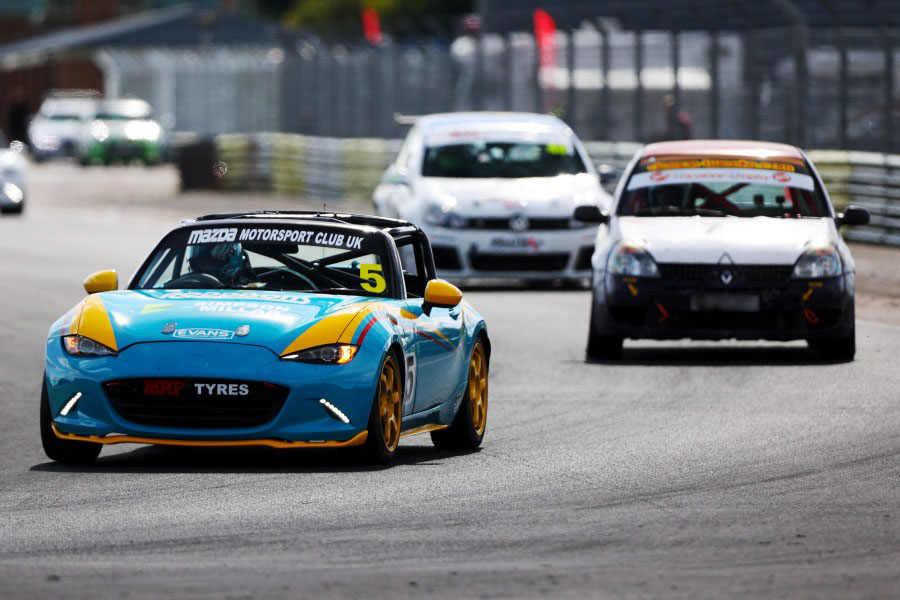 ---

MG METRO CUP
The MG Metro Cup is certainly no stranger to racing with the BRSCC in previous years and has done so as a guest formula multiple times with great success. Now for 2023, the championship forms a new partnership with the Club and has elected to join its roster from this season onwards. For the purposes of context, the Metro Cup is one of many club championships with a rich history spanning back as far as 1992. Since then it's been the place to race one of Austin Rover's most popular and memorable small cars and competition is always intense no matter the circuit.
For 2023, the new season begins with us this weekend at Brands Hatch and there's an entry of some 20 cars ready to fight for those opening victories. Defending champion Mark Eales has returned to defend the #1 on his door, but he knows that his competition will be making it very difficult to keep hold of it from the outset. Every single one of the top 10 drivers in points from last season are back, which just proves not only how competitive the championship is but also how much they all enjoy racing Metros together.
Mike Williams only missed out by just one point in the end and has to be Eales' closest challenger again this year, while it was also incredibly close for 3rd place in points in the end between Tim Shooter, Richard Garrad and Matt Simpson as the trio were only separated by just three points between them. Robbie Kenning, Jon Moore, Les Tyler, Dick Trevett and Dan Willars all made up the rest of that top 10. All of them will be hoping to be in the hunt this year, but at a circuit which Eales kicked off 2022 with a double win, he may still prove to be the benchmark everyone has to live up to.
Scott Woodwiss