The BRSCC's home venue of Brands Hatch in Kent makes a fitting setting for the opening rounds of another set of championships in 2022, as many of them begin again for another exciting year of racing. This time, it's Caterham Motorsport's turn as they bring four championships from their five-tier roster to the track to get going, while there's some exceptional saloon car action also taking off here on the Indy circuit as well as the second outing of the season for a series that was thoroughly entertaining at Silverstone a few weeks ago.
CATERHAM ROADSPORT CHAMPIONSHIP – ACADEMY GRADUATES RETURN FOR SOPHOMORE YEAR
There will be plenty of exciting action and lots more learning on the go for the drivers of the Caterham Roadsport Championship, which sees a grid full of names from both of last year's Caterham Academy groups getting their first chance to race against each other on the same grid for points. This comes after the special annual Autumn Trophy race held at the end of every Academy season that's seen as a "graduation race" for those completing their first full season of racing. A handful of drivers have chosen to skip this step and move higher up, but for those following the path from start to finish, it will be very intriguing to see who learnt the most from their freshman year of competition. It's exciting that once again both of last year's Academy champions are on the grid together as Geoff Newman (Green Group) and Charlie Lower (White Group) will surely be set to lock horns, and there's going to be further competition respectively from some of their main rivals. Watch out for Freddie Chiddicks, William James, Gareth Lucas, Marc Jones, Benja Hedley, Robert Demain and Theo Theato to be challenging in the lead group too.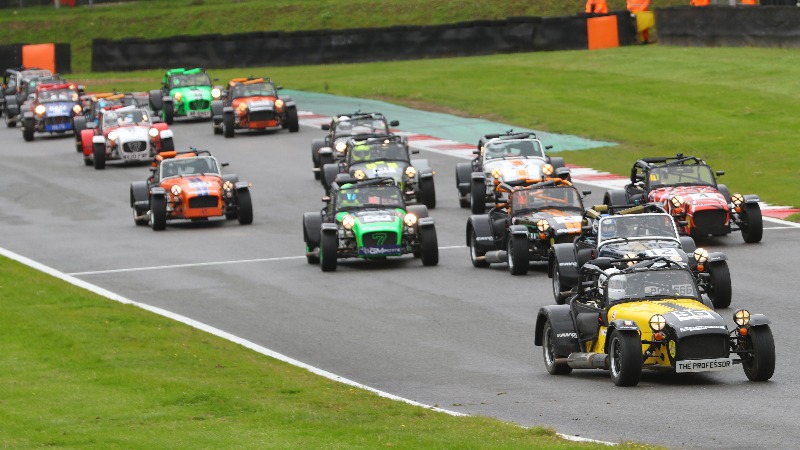 CATERHAM SEVEN 270R CHAMPIONSHIP – MIDDLE STEP BECKONS FOR ROADSPORT UPGRADERS
They say that the Caterham Seven 270R Championship is seen as the "coming of age" step on the factory championship ladder, given that this is typically a driver's third season of Caterham racing after moving through the Academy and Roadsport ranks. Plenty of last year's Roadsport racers are back again, upgraded and ready to roll and that especially goes for the champion last year, Taylor O'Flanagan. His partners in crime are sure to be Domenique Mannsperger from Germany and Hugo Bush, both drivers who more than proved they have what it takes to hang at the front and win races. Gwyn Jones was another one to head to victory lane in 2021 and he has to be up there two as one to watch this season, while I certainly expected more from Andy Lund, Ryan Lovett, James Hall, Ron Mounsey and Ian Hapgood.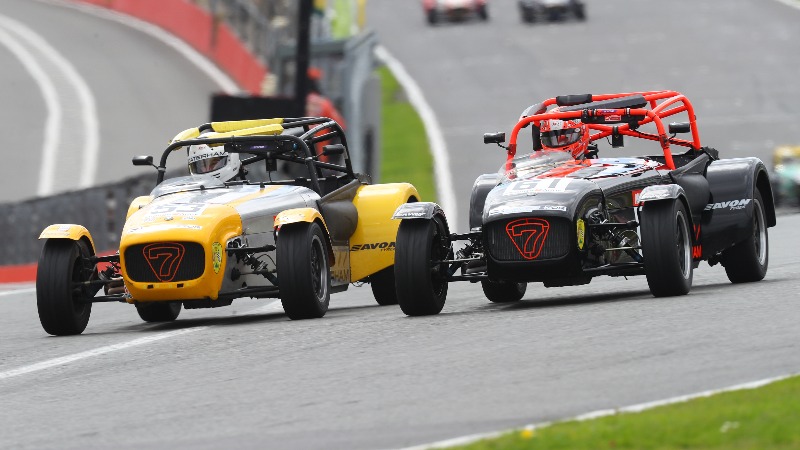 CATERHAM SEVEN 310R CHAMPIONSHIP – THE ULTIMATE EVOLUTION OF THE ACADEMY RACE CAR
If there's one championship within the Caterham Motorsport ranks that looks set to produce the most competitive grid of the year, you won't need to look further than the Caterham Seven 310R Championship, which has an entry list for this season stacked full of talent. For starters, there's many of the formidable drivers that were present at the head of the field returning again for another year, including Pete Walters, Andrew Murgatroyd, David Yates, Ben Lopez-Appleton, Geoff Price, James Wingfield, Lars Hoffmann, Wes Payne, Carl Jones, Stephen Lyall and Harry Eyre – and we're not stopping there! Now add into the mix newcomers to the 310R ranks like double champion Tom Wyllys (Academy & Roadsport), last year's 270R champ Blair McConachie, Roadsport title contender Tom Cockerill, plus the return of former 420R race winner Jack Sales who makes a surprise but welcome comeback! Good luck trying to pick an absolute favourite out of that lot…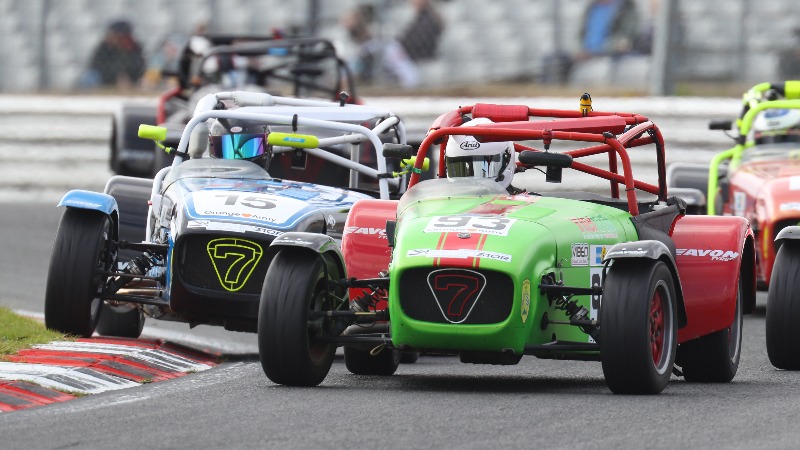 CATERHAM SEVEN CHAMPIONSHIP UK – THE PINNACLE OF SEVEN RACING IN BRITAIN
Sporting arguably the fastest racing Sevens in the country, the top-line Caterham Seven Championship UK begins its third year as the only Caterham series to be officially given national status by Motorsport UK. That means this year Caterham Motorsport will again be on the quest to crown their third British Caterham Champion. Stephen Nuttall made history last year by becoming the first driver to win a title at each of the five steps on the factory-run championship ladder, and with this achievement now sealed he's elected to sit this one out. So, who's up for taking his crown this year? Returnees like James Murphy and Henry Heaton have got to be favourites, but there are some new foes to deal with this time including last year's 310R king Lewis Thompson, the returning Lee Bristow and also Aaron Head, someone who has already won titles in this championship previously and will want to add another.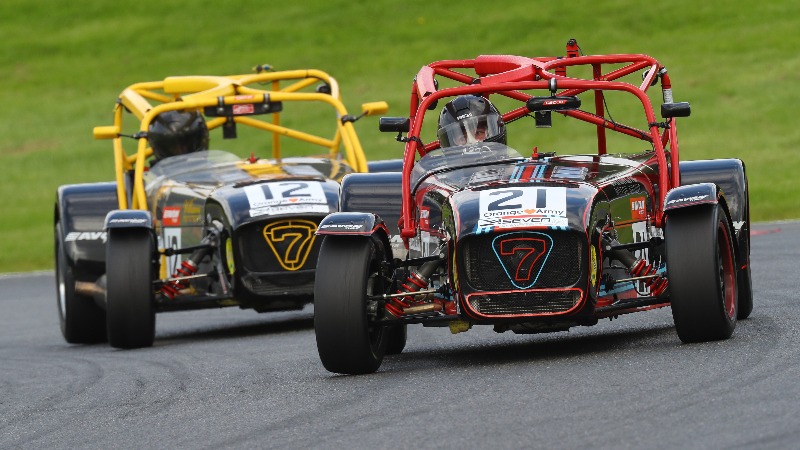 AIRTEC MOTORSPORT FIESTA CHAMPIONSHIP – TURBOS TO THE FORE AS MORE ST240S EXPAND THE GRID
Last year's introduction of the new ST240 class to the AIRTEC Motorsport Fiesta Championship proved to be something of a masterstroke, as several established names jumped into the new turbocharged Mk7 Fiesta STs and were quick to give them praise. They appear to have multiplied over the winter as more new cars have popped up onto the registration list this year, I could set meaning we for one of the healthiest Fiesta grids in recent years. Alongside defending champion Rob Smith and his main rivals from last year, Luke Pinder and Alastair Kellett, plus plenty of familiar names like Jamie Going, Simon Horrobin and more, there's also an influx of new drivers such as last year's Fiesta Junior champion Jenson Brickley, fellow graduate Dylan Hotchin as he switches to an ST240, first-timers Connor Blackburn and Morgan Kidd, the experienced Barry-John McHenry, plus new drivers in the ST150 class such as Thomas Davis, Adam Burdis and another FJC call-up, Joseph Knight. This has the makings of being a very exciting Fiesta season!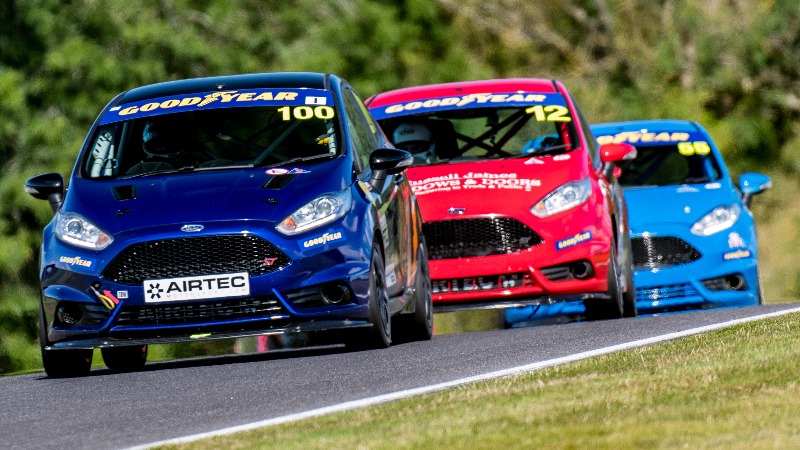 BRSCC FIESTA JUNIOR CHAMPIONSHIP – NEW ERA DAWNS, NEW CAR DEBUTS IN 10TH ANNIVERSARY YEAR
We can definitely share the same optimism within the ranks of the Fiesta Junior Championship too, as not only does the series celebrate its 10th anniversary this year after it debuted in 2012, but it does so with the much-publicised introduction of a brand new car. The Cooksport Performance-developed Mk7 Fiesta Zetec S has already broken cover and impressed on its initial on-track shakedowns and the first builds are already being completed as the championship heads to Brands Hatch for the first rounds. They will join in to form the first ever multi-car, multi-class junior championship in the UK, alongside the pre-existing Mk6 ST150s, of which there are set to be a healthy number of examples on the grid in what could be FJC's most popular and best supported year to date. Drivers sticking around for another season include Sid Smith, Jake Maynard, James Pope, Albert Webster, Daniel Lewis, George Foxlow and Archie Handy, while there's a very strong influx of brand new names joining in too. Top of these is the newly crowned JamSport Scholarship winner Lucas Hayden, who will make his debut alongside fellow rookies Luke Hilton, Lexie Belk, Jasmine Shaw, Ben Mulryan, Thomas Jack Lee and Harry England among others, the last of those being one of the first drivers to race one of the new Mk7 junior cars. With more interested parties set to join in as the season progresses, the prospect of the biggest ever grid in FJC history at some point this year is very, very real!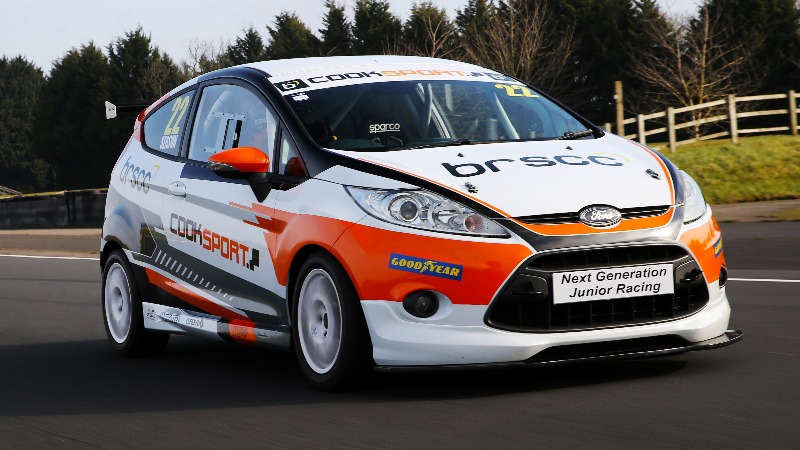 NANKANG TYRE BMW COMPACT CUP – NEW BIMMER KING SET TO INHERIT VACANT CROWN
One constant from the last few seasons of the BMW Compact Cup has now disappeared, as outgoing five-time champion Steven Dailly has taken a year's sabbatical from racing before looking at new opportunities next season. What this now means is that there is now a clear path for someone new to become the Compact Cup king – but just who that might be could be anyone's guess. There is a group of regular, consistent front runners who should be in the mix from the outset, in particular Mikey Doble, Gordon Macmillan, Oliver Faller, Matt Flowers, Ian Jones, Guy Davis, Ray Macdowall and Ian Howes. All of them are no strangers to running around the head of the field and this season should be no exception. With more door-to-door, bumper to bumper on track action guaranteed from this lot, we're expecting the chase for the title to be even more fraught as it already has been in the past.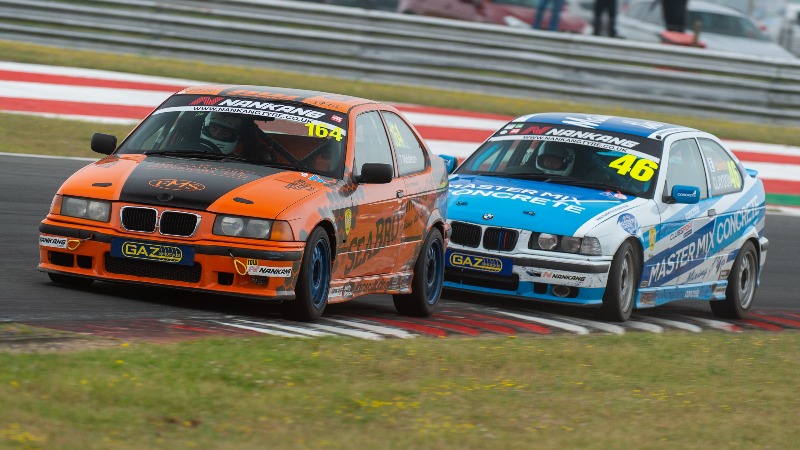 MODIFIED FORD SERIES – BRANDS HATCH TO BUILD ON SENSATIONAL SILVERSTONE STARTER
If there was one series that captured the attention of many at Silverstone, it was without question the Modified Ford Series which managed to attract a strong, attractive and diverse grid of more than 30 cars, featuring some mouth watering machinery and a great spectacle in both of their races. Their next stop on their BRSCC calendar is here at Brands Hatch where incredibly, the entry list has only gotten larger! There's over 40 cars listed to take part with the usual fantastic mix of multiple generations of Escort, Fiestas, Sierras, Focuses, Pumas, Capris and more. If they put on a show anything like as entertaining as they managed at Silverstone, and that was fairly enthralling, then we should once again be in for a real treat this time!
The Modified Ford paddock and their sponsors for this weekend's racing, HT Racing & Vulcan Engineering, will be paying tribute this weekend to their friend Shaun Rayner, who very sadly passed away back in 2017. You can find a eulogy to Shaun in the link here.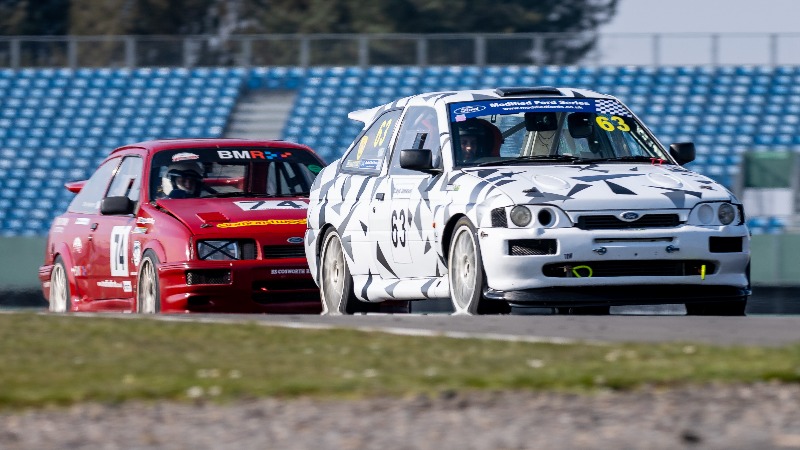 TRACK ATTACK RACE CLUB – FRENCH, GERMAN & JAPANESE MACHINES TO FEATURE
One grid that is always guaranteed a great variety of cars presents is those that race with the Track Attack Race Club, which continues its association with the BRSCC for another year. Track Attack is typically the home for French, German and Japanese/ Asian cars to all race together on one grid, so it's always common to see a plentiful mix of Renault Clios, Honda Civics, MINIs, Peugeot 206s such as though in the 206 GTi Production Cup and several retro Volkswagens from the Classic VW Cup. With a tweaked class structure which should open up the possibility for even more cars to compete and fill the grids, expect a lively time out on the Indy circuit when these guys are in session.